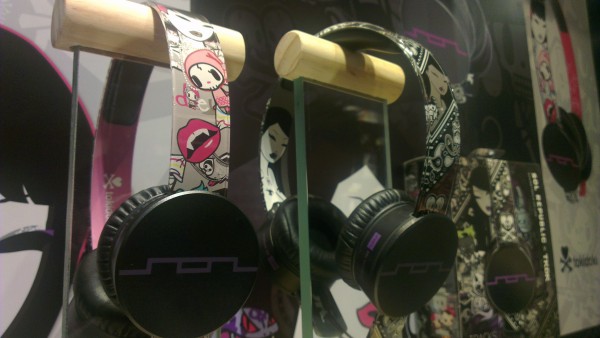 Fans of the iconic Japanese brand Tokidoki now have yet another item to add to their wishlist – the Tokidoki edition of Sol Republic's Tracks HD headphones.
At a launch on Tuesday, Sol Republic showcased its collaboration with Tokidoki to release two new versions of its Tracks HD headphones. One of the designs is darker and more grungy, while the pink edition veers towards the cute spectrum and comes with a pink inset. Each set of Sol Audio Tokidoki headphones also comes with a custom Tokidoki bag and a collectible toy.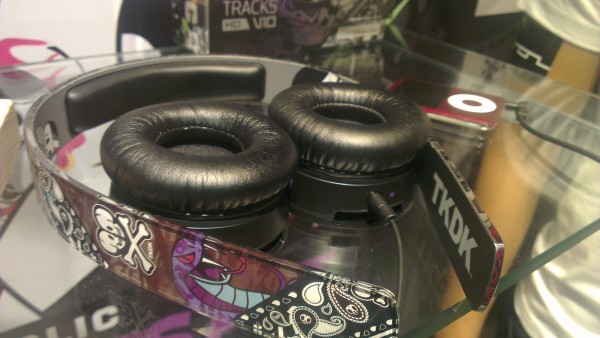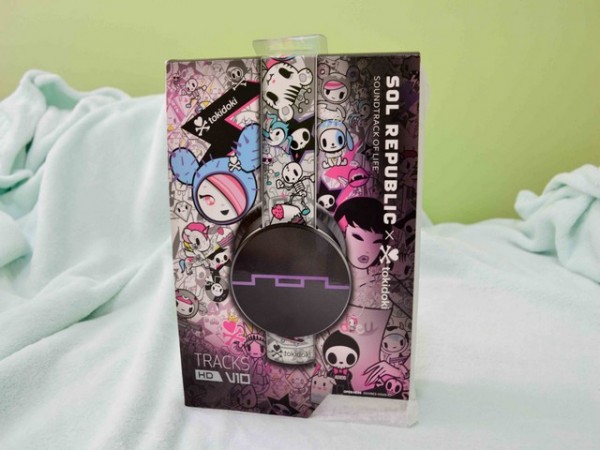 Sol Audio claims its headphones to be virtually indestructible, with amazing sound as well as interchangeable headphone parts. Users are able to purchase separate headbands and cables to customise the look of their headphones to their fancy.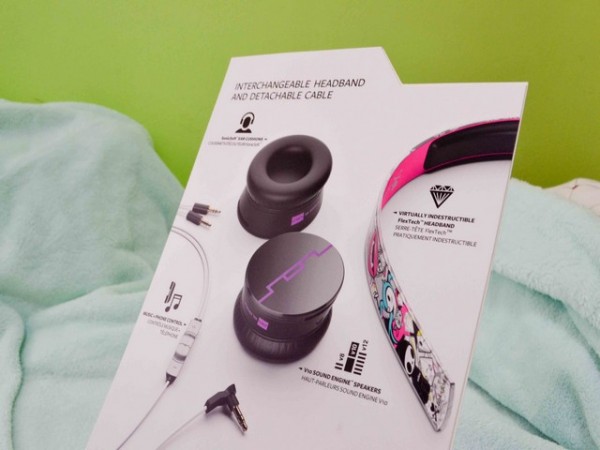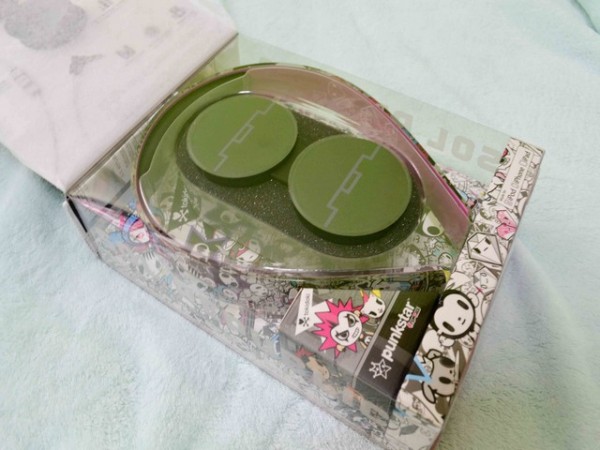 Hands-on:
There's no denying that the Tokidoki headphones are gorgeous. The eye-catching colours are refreshing, and the different prints on the headband make it stand out from the often solid-coloured, uniform headbands that its competitors have.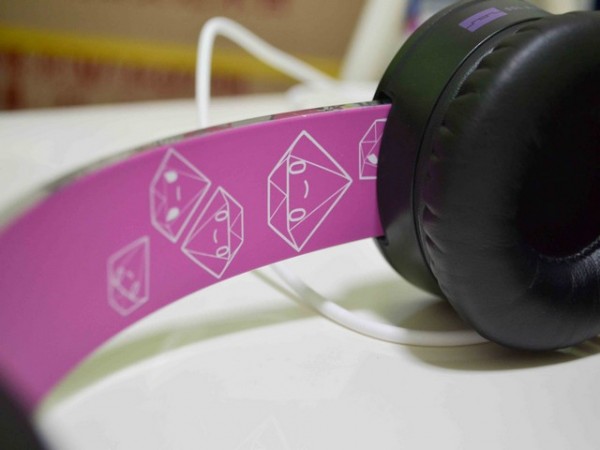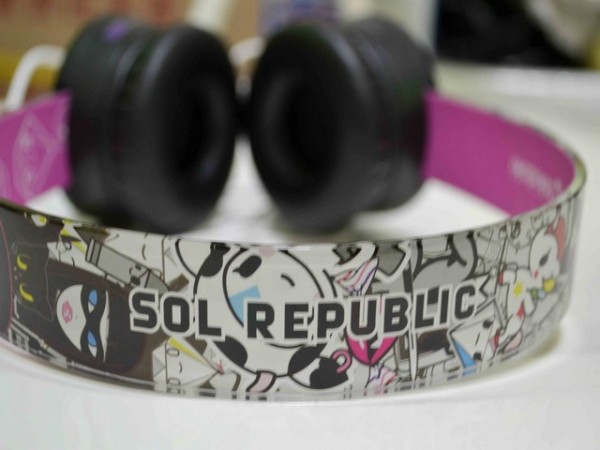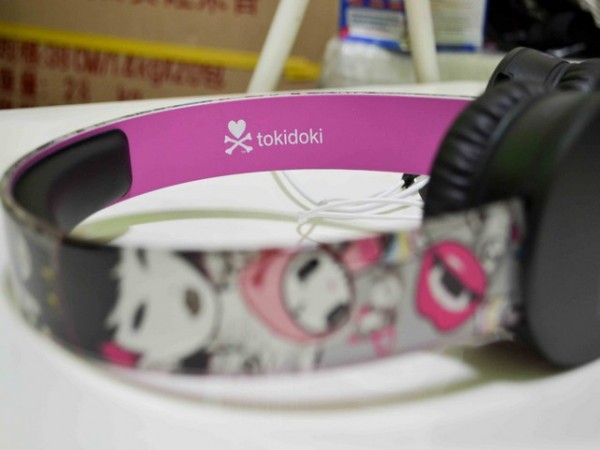 On the "indestructible" claim, I tried this out by twisting, bending and wringing the band in various sorts of unspeakable ways that would probably make an audiophile cry in despair. The Sol Audio headband definitely passed the test, looking no worse for wear than when I took it out of the box.
The headband slides into the speakers smoothly and the speakers do not slip out easily. This feature also allows you to adjust the speakers to the most comfortable height.
Personally, I think that the idea of being able to dismantle the speakers from the headband, as well as replace the cable, is absolutely brilliant. This allows you to replace any damaged parts of the headphones, without having to fork out the full cost to buy a new pair.
Sol Audio also offers a range of snazzy headbands and cables in various colours which you can purchase separately to customise your headphones to your liking. Unfortunately, the Tokidoki headbands are not available for purchase separately.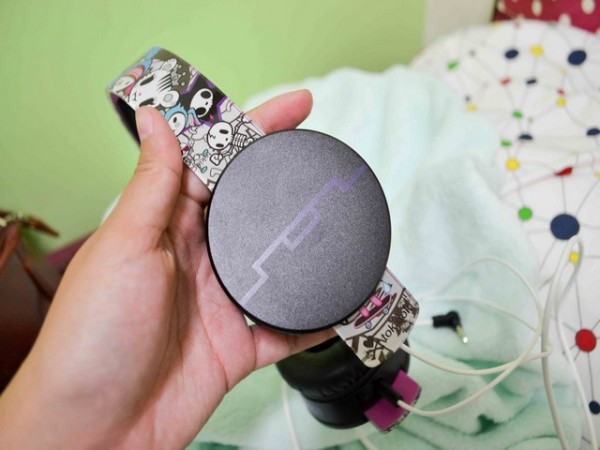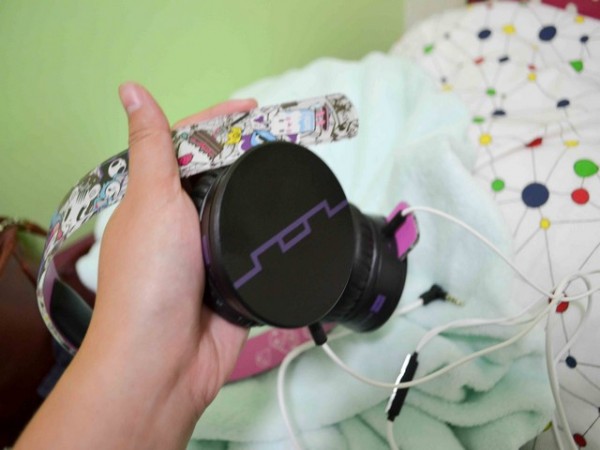 Ability to remove the speaker from the headband.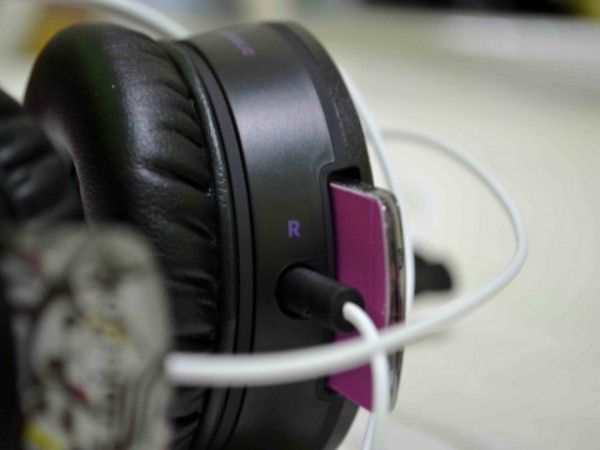 Various Sol Audio headbands
The headphones are pretty comfortable to wear. However, my ears did feel a bit numb and sore after removing the headphones two hours later, which I had not noticed with the cans on.
Although these headphones do not come with a noise-cancelling feature, the speakers are well-cushioned and snug enough to block out a lot of external noise. Sol Audio claims that the advanced v10 sound engines in the speakers of the Tokidoki edition of headphones "deliver deep and controlled bass, clear and present vocals and highs, which is ideal for punk and electronic dance music".
I decided to put this claim to the test and tested out these cans with some dance music by Swedish House Mafia and contrasted that afterwards with some slow songs by John Mayer. My verdict is that these headphones work so much better if you're into punchy music with lots of layers such as electronic, or rock, with a fair amount of bass.
The bass is rich and deep, giving the impression of you being right there in the middle of a concert floor. The mid and high notes present themselves well without being distorted, and the overall experience was balanced and generally pleasant.
Of course, this is not to say that these headphones don't work well with slower music. However, it would make more sense to spend that S$279 on these babies if you're into fast music with tonnes of bass – the Sol Republic Tracks HD headphones would really make the music shine.
These Sol Audio Tokidoki headphones also come with a completely removable cable in white. The cable itself is rather thick and does not seem like it would snap easily, and plugs into both speakers. It also comes with a built in mic and volume control for the Apple iPhone, iPod Touch and iPad. Unfortunately, the mic does not come with a clip so the mic bumping against your body might interfere with your call.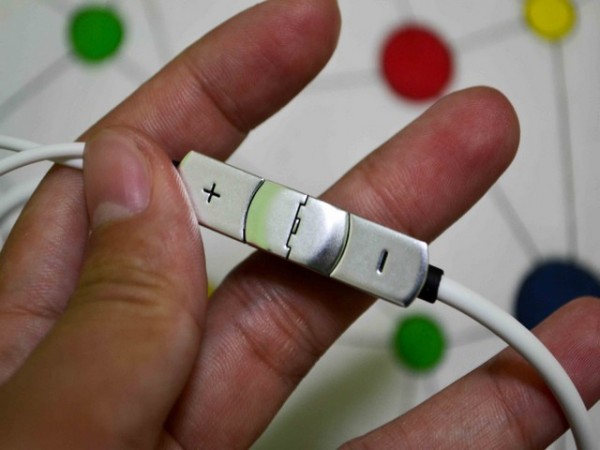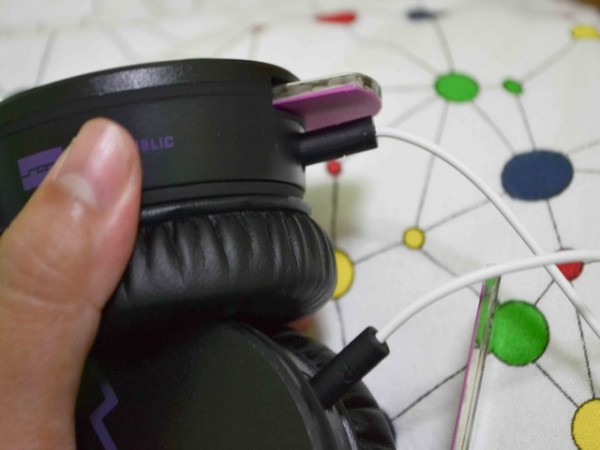 The cable is removable from both speakers.
Overall, I really like these pair of  Tokidoki cans by Sol Audio. The sound quality is excellent, they're reasonably priced at S$279 for a pair of headphones and I especially appreciate its customisable quality. I mean, a girl's got to match her headphones to her clothes… Right? Right?!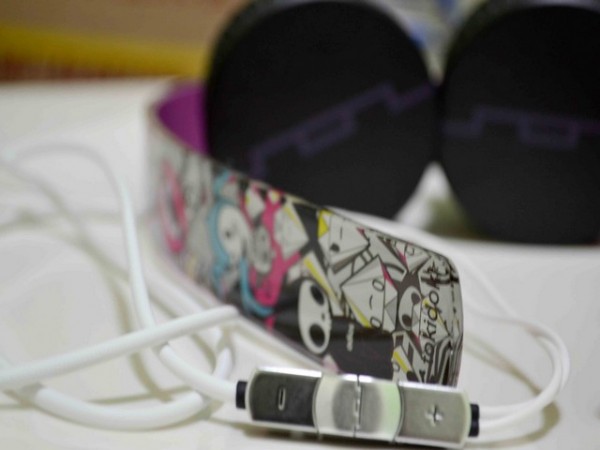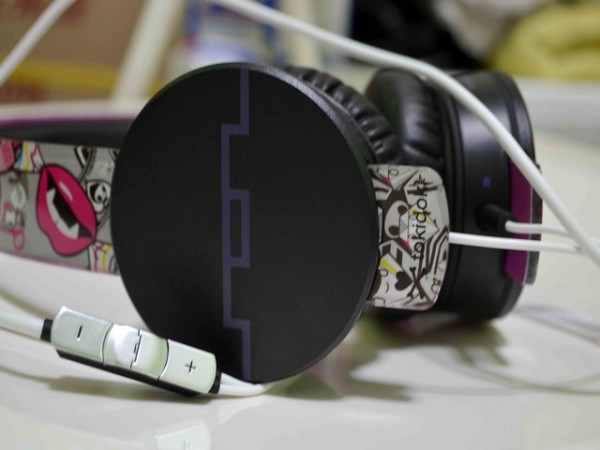 The Sol Republic Tokidoki are available exclusively at Stereo Electronics stores in March for S$279.00 in two unique designs, and will be available in all other major electronics stores in Singapore starting April 2013.