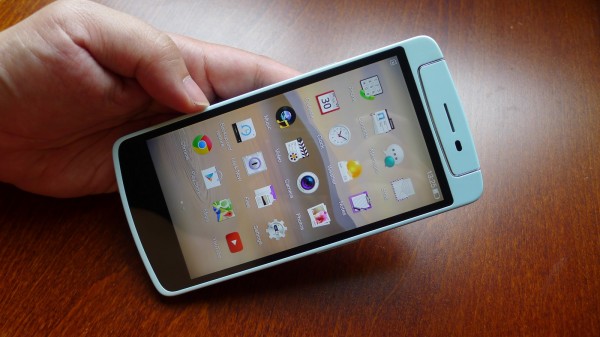 Here's a phone for folks who love selfies. Like the Oppo N1 with a swivel camera, the mini version also comes with a handy option to turn the camera around to shoot pictures of yourself.

But it's more than that. The N1 mini from China's Oppo is a delightful camera to have in your pocket. It also has a simple, pleasant Android 4.3 interface, through the company's ColorOS tweaks.
Unlike the N1, the smaller sibling has a 5-inch screen instead of a 5.9-incher. It's lighter at 150g, instead of 213g, as a result. At the same time, it has a less powerful Qualcomm Snapdragon TM400 chip, though it retains 2GB of RAM to swap between apps smoothly.
Nothing surprising there, considering that the N1 mini costs S$549, compared to the S$769 N1, which had top-of-the-line hardware at its launch.
Fortunately, the mid-end N1 mini still feels great in your hands. The finish on the back cover has a sheen to it and the plastic edges are slim, making the phone feel portable. This is no cheap-looking phone.
Undoubtedly, the star of the show remains the camera. The obvious selling point here is the rotating feature that lets you take selfies easily, along with other occasions when your phone needs to be tilted in an unusual angle.
Okay, Oppo isn't original with this, despite calling its original N1 the first smartphone to offer the feature. Sony, with its Clie personal digital assistants (PDAs) – remember them? – had it years ago.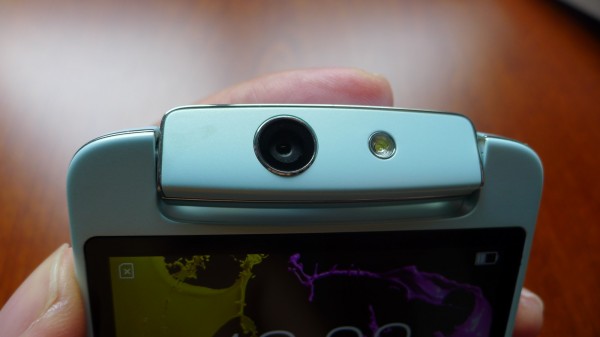 Still, the N1 mini's camera impresses. And it's not just for its novelty. What I like, in particular, is the fast focusing that makes the phone really handy for quick snapshots. Want to capture a fidgeting baby? It's not as difficult as on many other phones.
With an f2.0-capable lens, the N1 mini can also capture light well in low-light situations. Well, at least when compared many other phones out there. It also offers a nice, shallow depth of field for that dramatic effect, which is always welcome.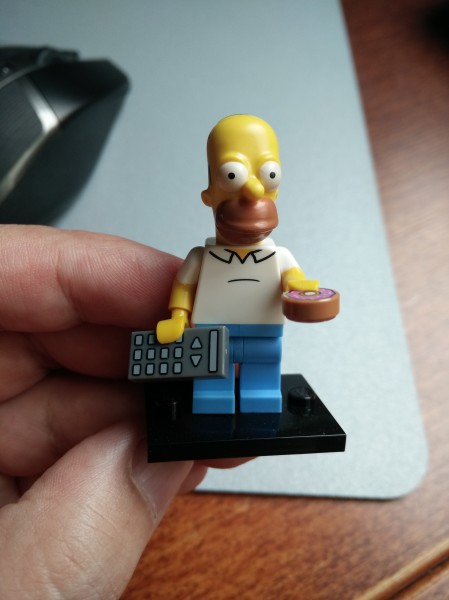 Pleasant is the word that comes to mind when I want to describe the experience with the N1 mini.
The power and volume buttons, for example, are smartly positioned – right where you fingers will be – so there is no reaching up and down a phone to get to them.
Similarly, the speaker is at the bottom of the phone and not on its back, so the sound isn't as muffled as on other phones.
Okay, it'd be better if the speaker was firing directly at you, as what HTC offers, but Oppo has made a slight compromise here that still works pretty well, while keeping the front-facing design neat.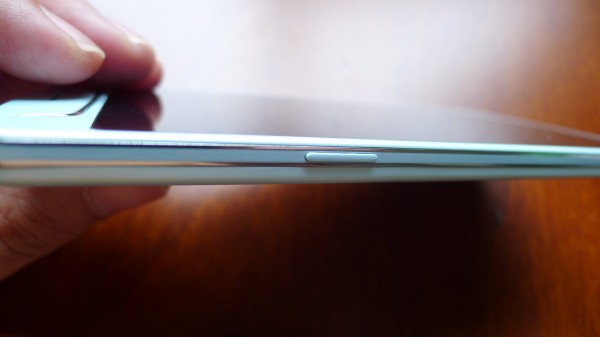 The neat experience extends to the ColorOS interface as well. This isn't an operating system itself, but a version of the Android 4.3 operating system that Oppo has worked on. And it looks really good.
I've liked some of Xiaomi's tweaks through its own MiUI, and Oppo's ColorOS isn't too bad either, because it retains a lot more of the Android look and feel. Unlike the MiUI, you still get an app drawer, for example.
There are other useful features, such as one that lets you "encrypt" your app. You can allow access only after you have keyed in a password or swiped a pattern. Great way to keep out prying eyes.
I'm not sure if it's the ColorOS's interface, but the text looks surprisingly sharp for a screen that offers 720p resolution instead of the Full HD 1080p on many 5-inch screens.
I also like the contrast, which is apparent when you are viewing pictures. Thus I'm still happy with the display, despite it being a downgrade from the original Oppo N1's 1080p resolution.
The N1 mini also sports 4G, so you can hook up to your telecom operator's new cellphone networks. What it doesn't have is a microSD card slot for popping in memory cards. The 16GB onboard is all you got.
On the whole, the N1 mini does seem to pack a reasonably good deal. It's just that it plays in a mid-end market that is facing pressures from the budget range as well.
Asus' Zenfone 5, for example, comes with 4G for just S$299, albeit without the swivel camera and attractive ColorOS. To be sure, the N1 mini is well worth checking out, but it's not a slam dunk as some budget phones from China are.