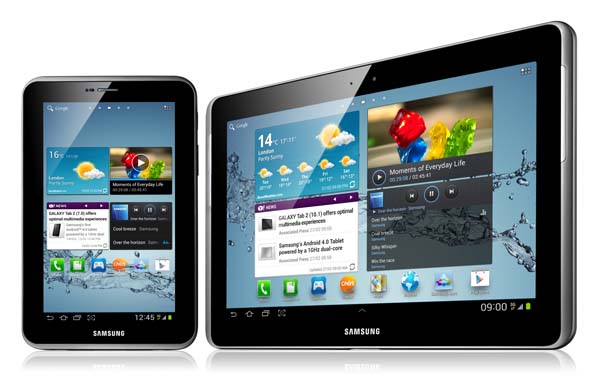 After a good few months' wait, Samsung's new tablets refreshed with the Android 4.0 operating system are going on sale in Singapore from this weekend.
The 10.1-inch version of the Galaxy Tab 2 will be available this Saturday, on June 16, for S$798, while the 7.0-inch Galaxy Tab 2 will ship a week later on June 23, and cost S$598. Both will be 3G-enabled, said Samsung on Thursday, adding that it will release more details on Wi-Fi-only versions later.
Showcased three months ago at a regional Samsung event, the two tablets are the first from the Korean electronics maker to ship with the Android 4.0, or Ice Cream Sandwich, operating system here (read our hands-on guide here).
This comes after a flurry of launches in the past 12 months that have seen the company saturate the market with a 10.1-inch, 8.9-inch, 7.7-inch and a 7.0-inch tablet.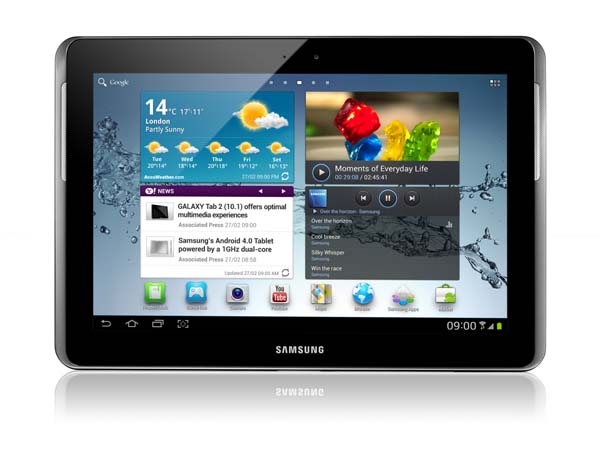 Unfortunately, while Samsung's Android phones like the Galaxy S III have grabbed much market share with the ageing iPhone's decline, its tablets are still struggling to break through against the iPad, especially in Apple-mad Singapore.
The Galaxy Tab 2 seems to concede that. No longer is Samsung tying the price of its 10.1-incher to Apple's 3G-enabled iPad 2, which now goes for an attractive S$698.
Not that Samsung's new offerings are slow or outdated, though. Both will run dual-core CPUs going at 1GHz and come with 16GB of storage. But they won't be featuring any of the ultra-bright Super AMOLED Plus displays you have come to like on the Galaxy Tab 7.7, for example.
The good news is there is a microSD card slot on both the Galaxy Tab 2 tablets, so you can easily bring your movies along for your flights.
Both are also relatively light still. The 10.1-incher, at 587 grams, is not much heavier than the 565-gram Galaxy Tab 10.1 that didn't have the memory card slot but it is quite a bit lighter than the 613-gram iPad 2 with 3G.
The 7-inch Galaxy Tab 2, meanwhile, weighs a feather-light 344 grams, which is practically similar to the 340-gram Galaxy Tab 7.7, one of the thinnest and lightest tablets around.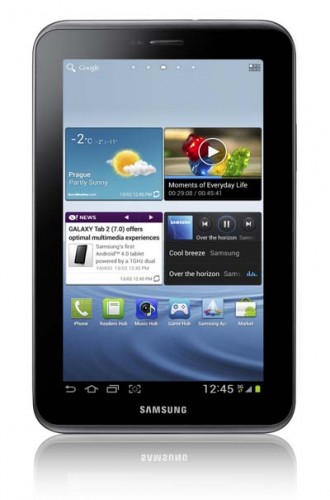 In essence, Samsung has packed more into the tablets but managed to keep the weight almost unchanged, which is a good thing if you are looking for a really portable companion on weekends while waiting for the kids' piano lessons, for example.
Sharpness is also not too bad in either new tablet. The Galaxy Tab 2 10.1 comes with a resolution of 1,280 x 800, while the Galaxy Tab 2 7.0 will sport a resolution of 1,024 x 600.
Are these two tablets worth considering? Definitely, if you are after an Apple alternative. Samsung still makes the slimmest Android tablets around and the Galaxy Tab 2s continue that trend.
The 10.1-inch option is clearly worth checking out, but the 7-incher is a little tougher to choose. The current Galaxy Tab 7.7 has a brighter screen and will be updated to Ice Cream Sandwich soon, so it's a toss up between that and the Galaxy Tab 2 7.0 with the new OS.
Of course, there's also the Galaxy Note 10.1 to come later this year. Samsung seems to be priming that to be its hero tablet with pen input and possibly a quad-core CPU thrown in. But there's no word on when that's coming to these shores yet, so you probably have to be patient if you are going to wait for that.