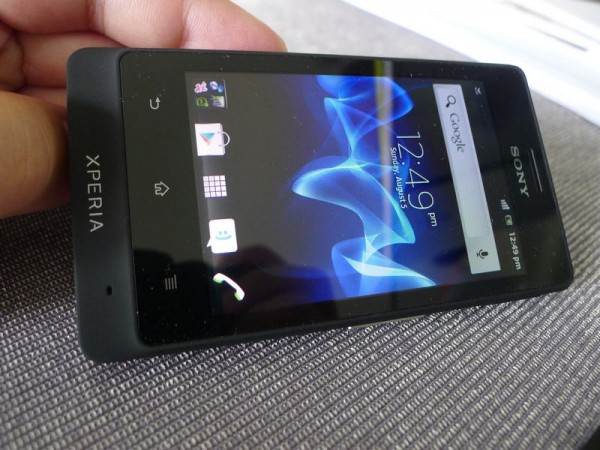 Sony seems to be a forgotten name these days when people talk about Android phones and inevitably bring up Samsung and HTC. But its latest range, including the top-end Xperia ion, waterproof Xperia acro S and sporty Xperia go, is well worth a look before going with the popular choices.
Since taking over Sony Ericsson earlier this year, the Japanese electronics firm seems to have improved on its designs and clarified who each phone should target. The Xperia go, which we had the chance to check out recently, is one example. 
Compared to its more expensive Xperia brethren, the S$488 Xperia go only comes with a 3.5-inch screen (instead of 4-plus inches of colour) and a 5-meg camera (instead of 12-meg shooters).
For some reason, it also runs Android 2.3 Gingerbread instead of the more recent Android 4.0 while the dual-core A9 Cortex processor hums along at a modest 1GHz.
If the specs don't excite, that's probably because enthusiasts are not the target audience here. But for a phone sold with a contract for less than S$100, it is one of the best for folks upgrading from "feature" phones or those looking for a sporty phone or even a full-featured MP3 player.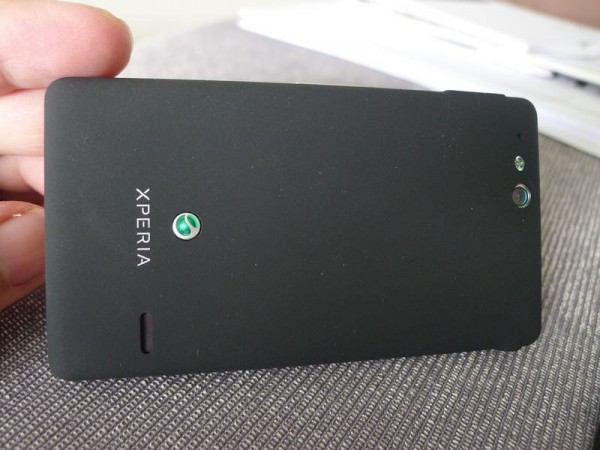 The touch and feel, for one, reminds one of a premium phone rather than a cheap gizmo. The hardy non-slip finish, meant to give it a sporty accent, is a nice change from the usual metal, faux metal or plain cheap plastic you get even in some high-end models. I'd argue that the Xperia go feels better in my hand than my good old Galaxy S II!
The sporty features go deeper than the surface. Only the USB port – for charging and connecting to a PC – and the headphone jack are available on the outside and both are protected by removable covers.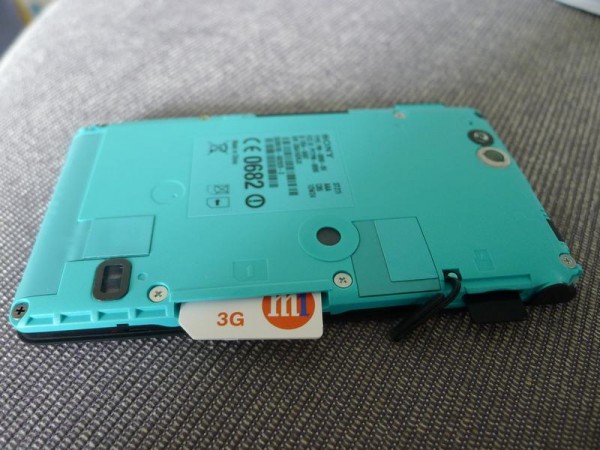 To access the SIM card and microSD memory card slots, you have to peel off the back cover. Even then, you still can't get to the rest of the phone – the circuit board, for example – because they are protected by a turquoise-coloured hard shell.
What of its waterproofing qualities? I actually splashed the Xperia go under the tap for a few seconds and, well, it is still working now as I type this review. The tough cover, by the way, dispels water easily. A simple wipe with a piece of dry cloth and the moisture is off the phone.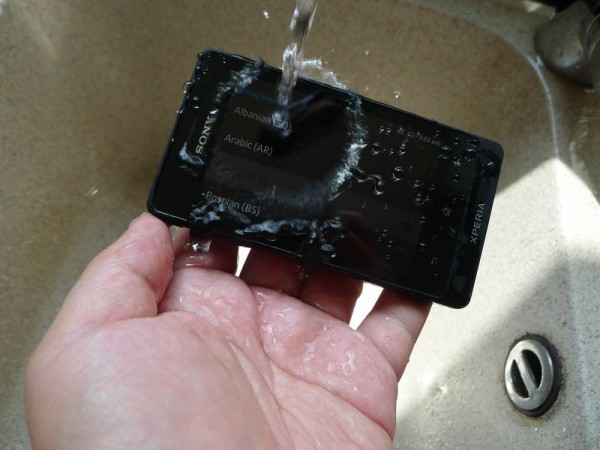 The Xperia go has its limitations, of course. The smallish screen is obviously a bummer when it comes to surfing the Web. Though the screen is bright and has very good contrast, the 480 x 320 resolution is also hardly the sharpest around. The Xperia acro S, by contrast, has a 4.3-inch screen that packs in 1,280 x 720 pixels.
Still, the phone does well in what it promises to do. The adidas micoach app included here lets you seriously track your workout sessions. For example, rather than just set the distance or time to run, you can adjust a workout that incorporates both an easy effort and a tougher "medium" speed run.
For folks who walk often, there's also the WalkMate app that tracks your regular exercises. It helps too that an additional compass app here is pretty accurate in working with GPS satellites to identify where you are and guide you in the general direction of where you want to head towards.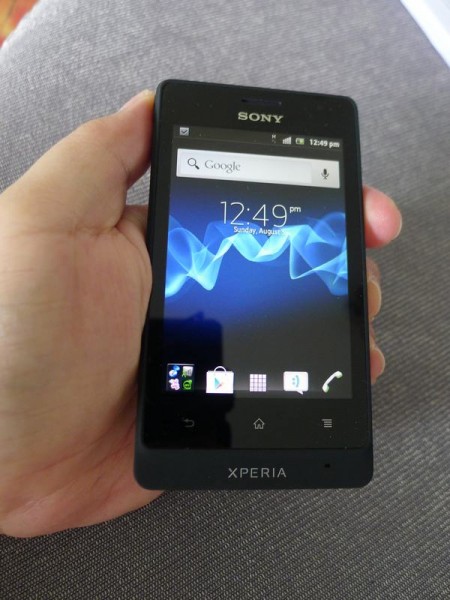 On the phone's main screens, Sony has also put up widgets of its music player and Timescape feed, which takes your Facebook and Twitter feeds and updates you of what your friends are doing. You can always turn these widgets off, of course, though during my tests, they don't seem to cause much slowdown to the very smooth interface.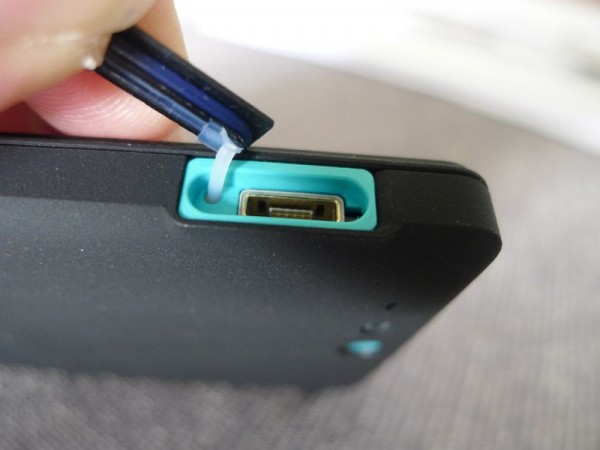 I'd readily recommend the Xperia go to anyone looking to move from a feature phone to a smartphone. The low price belies the excellent design and build quality here, even though the operating system, which Sony says will be updated to Android 4.0 at a yet unknown date, is somewhat dated for those who care.
The phone could also double as a workout gizmo. The 9.8mm thick frame is thicker than the Apple iPod Touch and also bigger than Motorola's Actv, but the Xperia go is a lot more powerful.
It runs third party fitness apps such as Endomondo as well, unlike the Motorola Android device. Plus, unlike the iPod Touch, the Xperia go is a full-fledged phone that can double up as a second phone for you to plug in a local SIM card when overseas.
I'd also be happier to bring this tough little gizmo to the beach instead of my precious but fragile smartphone. For phone geeks who may not favour its slightly less advanced engine, the Xperia go could be a second phone that is definitely worth looking up.
Indeed, have more such phones and Sony would get back into the game more against its Korean and Taiwanese rivals.