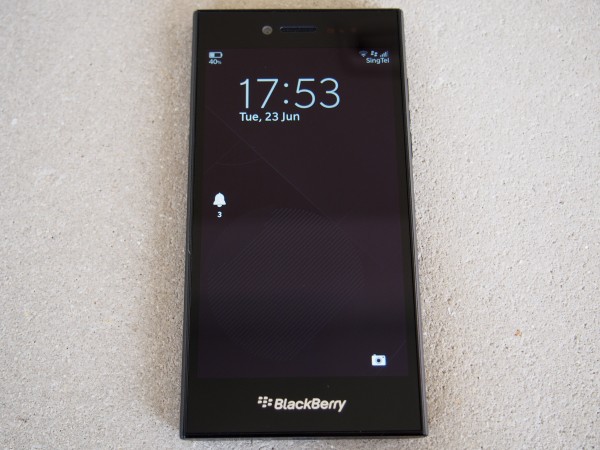 BlackBerry has been attempting to find its footing since it lost its smartphone crown to competing products from Apple and other Android phone makers. The BlackBerry Leap is its latest attempt at creating a touchscreen product that appeals to professionals.
Design and screen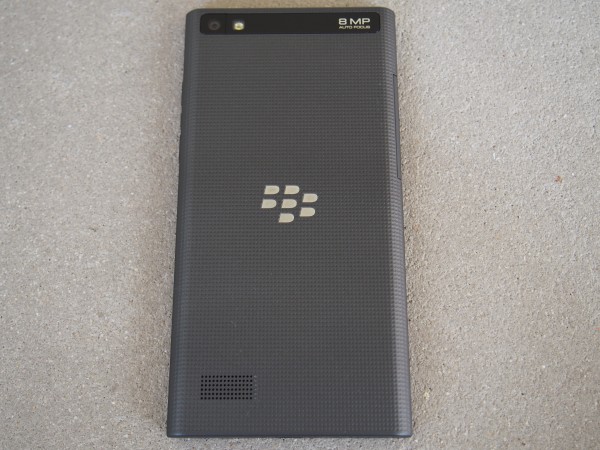 The BlackBerry Leap has a plastic body coated with a layer of soft-touch rubber, save for its touchscreen and a strip of reflective glass where the rear camera is. The combination of sharp top/bottom edges with rounded sides makes the device look sophisticated and modern.
The choice of grid-like textured rubber on its sides and rear gives the Leap a firm grip, with the BlackBerry logo embossed in shiny metal on the rear for a touch of class. The styling of the device will suit the tastes of briefcase-toting executives.
The BlackBerry Leap's speaker grille is located on the back towards its bottom-right, perhaps to blend in with the design. There's a chance that you could muffle the audio from the speaker while holding the phone. Good thing is, the speaker sounds pretty loud at maximum volume, as long as you don't place the phone on a cushioned surface.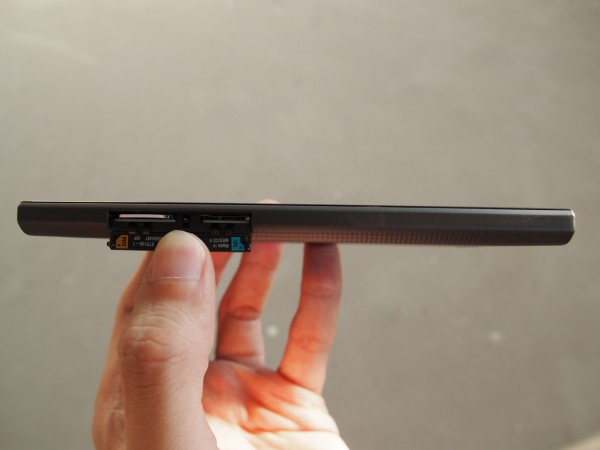 A pull-down flap on the left reveals the SIM and micro SD card slot. This is a far more practical way to conceal these essential slots on a unibody device instead of using eject pins.
The Leap's weight makes it feel substantial, but that also means the device, at 170 grams, is heavier than rivals made of premium materials like glass and aluminium.
Its five-inch 720p screen is hardly forgivable in a market where even budget phones can offer a full HD experience. That said, the Leap's screen offers excellent viewing angles and good colour reproduction. While the lower resolution is obvious on closer inspection, it doesn't mean the screen looks less sharp, thanks to the use of white lines and text on a black background.
Features, performance and battery life

A 3.5-year-old Snapdragon S4 Plus MSM8960 quad-core processor clocked at 1.5GHz ties everything together with 2GB of RAM and 16GB of built-in storage.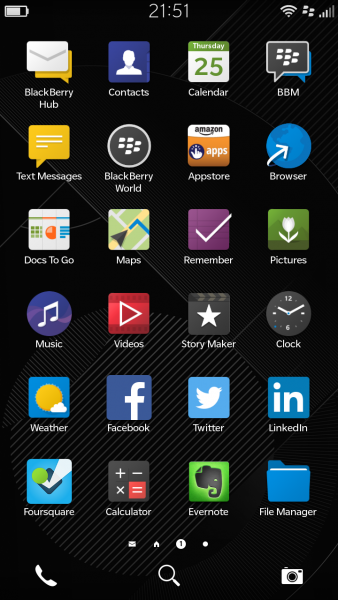 While the interface has been optimised for snappy performance, the device is slow when loading apps and also pauses when calling up heavier menus. This becomes even more apparent when using Android apps though emulation.
Yes, you heard that right. It is possible to run Android apps on the Leap.
But before that, the BlackBerry World app store features the usual suspects like Facebook and YouTube designed by BlackBerry. There are even third-party options for accessing Google Drive and for opening Office documents.
While these native apps have your bases covered, they are not full-featured. The YouTube app, for example, can only play videos at 480p quality.
An alternative Android player fished off the preinstalled Amazon Appstore could only play videos of up to 720p and performed slowly, likely due to a combination of poor hardware and emulation.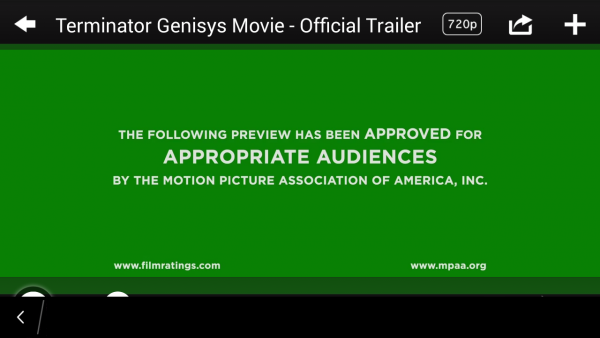 Compatibility was also a problem as the player's full screen controls were obscured by BlackBerry's back button, which resides on a black bar that occupied the bottom fifth of the screen.
Such is the reality of finding apps on the platform. Settle for a native app with fewer features, or hope nothing goes wrong with an Android app downloaded from the limited app selection on Amazon Appstore. Or, side-load an app with an APK file.
A tutorial will bring users up to speed with two most basic gestures of the phone's BlackBerry OS 10.3.1.
Swiping up from the bottom will minimise the current app and bring up all open ones, while swiping down from the top serves up contextual menus. These tutorials are necessary, as not many are familiar with the OS that powers the device.
As much as the on-screen keyboard offers good error correction and sports a touch-optimised interface, I sorely missed the BlackBerry physical keyboards of yore that let me touch-type with ease.
BlackBerry's saving grace continues to be its BlackBerry Messenger (BBM) service, which allows unlimited messaging between subscribers securely.
The Leap's other strong suit lies in its non-removable 2,800mAh battery. Given the less intensive operating system, a lower resolution screen, and perhaps fewer apps that can deplete its power, the phone easily lasted a day of use with about 20 per cent juice left.
Camera and conclusion
The eight-megapixel rear outfit on the BlackBerry Leap is pretty good. It takes nice daytime and indoor shots with little noise.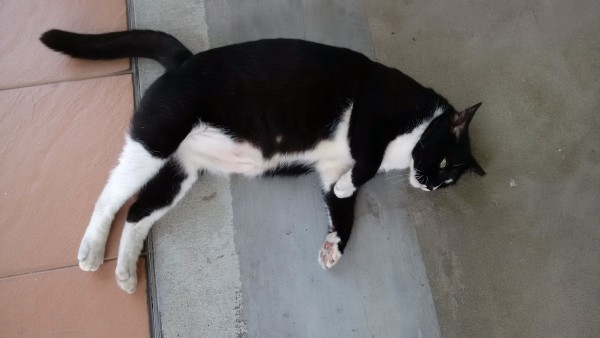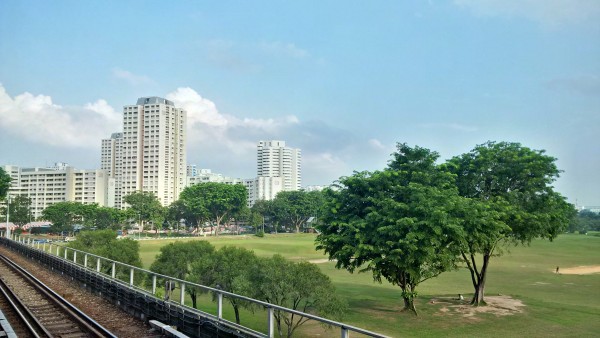 Night shots are grainier but are fine for sharing on screen. Anyway, it's generally a bad idea to take pictures in low light with phones.
The Leap is a decent BlackBerry touchscreen smartphone. The OS has matured with a crop of gestures that make a lot more sense. Unfortunately, the device is let down by its dated processor and cranky app support.
Thankfully, most of these issues can be fixed through a software update or in later devices. Given the state of play in the smartphone space, strengthening support for Android apps beyond a "good enough" effort may just be the way for BlackBerry to catch up with the rest.
Also, physical keyboards have always been BlackBerry's strength and the company should play to that. Instead of suing companies for selling a snap-on BlackBerry-like keyboard, it can offer its time-honoured keyboard in a manner that complements the large touch displays of today.