A highly anticipated iPhone 7 will probably take centre stage in a few hours' time. Before Apple unveils the new smartphone at its regular September hardware show-and-tell, many questions will be asked by fans looking to an update to their favourite smartphone.
Expect announcements around better cameras, a thinner chassis, water proofing and new body colour. Will Apple ditch the headphone jack and include wireless earbuds purportedly called "AirPods" in the phone pack?
Consumers in Singapore and Asia will know for certain past midnight tomorrow due to the 15-hour time difference between Singapore and San Francisco, where the announcement will be made.
In light of Samsung's global recall of its Galaxy Note 7 because a faulty battery that could explode, the spotlight is on Apple.
However, I'm not certain that Apple will benefit from Samsung's woes. Consumers are finicky, they want the best buy – including a good subsidy – and not necessarily pay a premium for a phone.
That said, I'm looking forward to the opening of the first Apple Store here in Singapore in November. Located in the Knightsbridge mall opposite Mandarin Orchard Singapore, it fronts Orchard Road and a busy shopping intersection of big malls with Ngee Ann City on one side and Paragon on the other.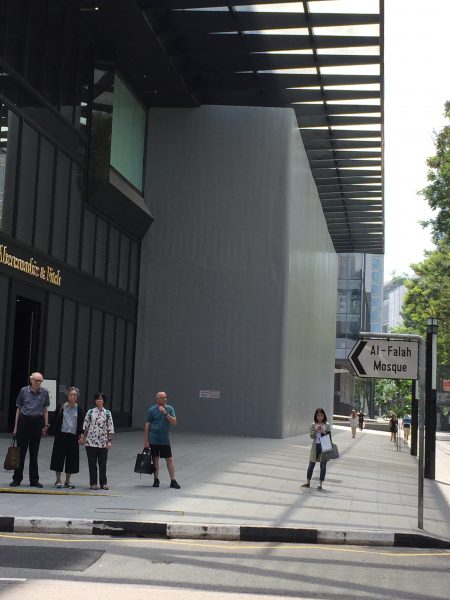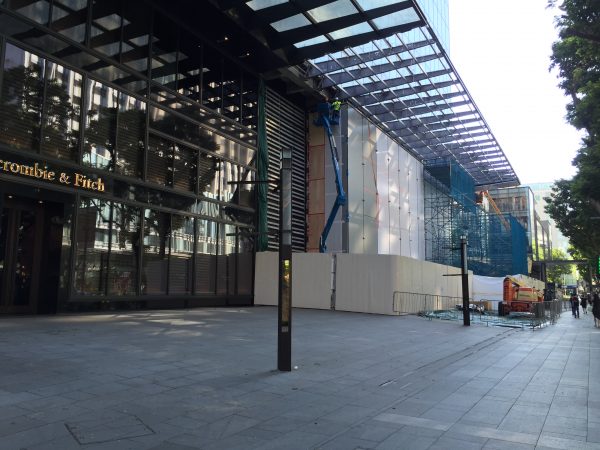 It's going to be big, about four-storey high, including a basement and across five shop lots. Apple confirmed it was building a store here after Knightsbridge mall management said its tenants Pure Fitness, Tommy Hilfinger, Topshop/Topman, Brook Brothers and Dickson Watch & Jewellery had moved out.
Highly anticipated, it will be the first here and in Southeast Asia and will attract many tourists. Renovation works are expected to end Oct 31, hence a November opening is being talked about among Apple observers.
I passed by the Singapore site recently and construction was still going on. The floor-to-ceiling to glass walls were already up.
What can consumers expect? There's a good chance the store will feature Apple's new retail look first unveiled in May this year at its San Francisco flagship store in Union Square.
The Genius Bar many Apple customers are familiar with will give way to the Genius Grove. Businesses will get more attention with a special area called Boardroom where business teams will be on hand to help with queries. There could also be additional seating for weekend gatherings and concerts.
Apple's retail chief Angela Ahrendts said in an interview with Fortune magazine that Apple stores are like a town square where everyone comes together to learn more about its products. So expect more areas where people can gather.
All of Apple's products, of course, will get shelf space. Experienced store managers will be around to guide the outlet through its initial days. Consumers will be able to consult with more knowledgeable staff who would know more intimately about Apple's products and accessories.
The Apple Singapore website has already put up a notice to hire 14 people for its retail activities.
Grace Chng is a veteran tech writer and an Apple observer for 30 years.