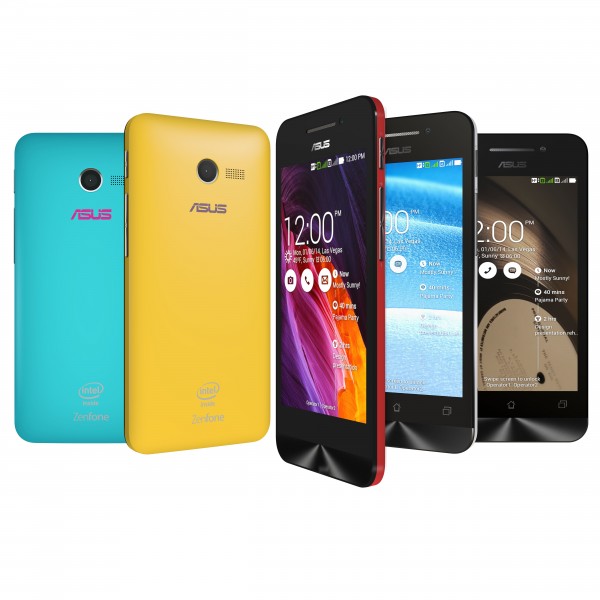 If you think smartphone users on a budget had it good with Xiaomi's entry into Singapore, there are now even more choices in the shape of Asus' Zenfones, which come in not just one but three versions, and at prices from as low as S$120.
Launched in Jakarta yesterday, the phones feature Intel's Atom processors instead of the usual Arm-based chips used in similar Android phones. The Zenfone 4 will have an Intel chip running at 1.2GHz, the Zenfone 5 at 1.6GHz and the fastest Zenfone 6 at 2GHz.
The chips are effectively two groups of dual core chips working together, which allow faster performance and quick response time. 
Even though the lower-end Zenfone 4, which has a 4-inch screen, and the 5-inch Zenfone 5 both have a modest 1GB memory onboard, they didn't seem slow when I put it through the paces at a regional media event here in Jakarta. Neither did the Zenfone 6, the only model with 2GB thrown in.
For storage, the Zenfones are all equipped with just 8GB of space, but you get the option to expand the capacity using a microSD card. You can pop in a 64GB card to store all your songs and movies.
Another big plus for travellers is that the Zenfones support two SIM cards. If you want to keep your personal roaming line and a local data line for Net surfing while on the road, the Zenfones will appeal.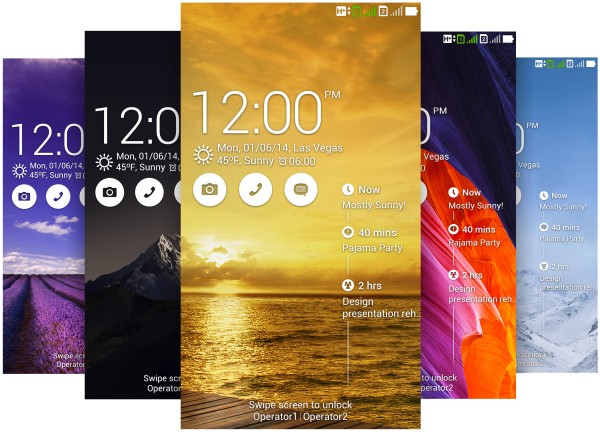 The new ZenUI has various themes to choose from.
The new phones come with Asus' latest ZenUI interface. First impressions were good for me. The redesigned icons and the change of fonts have contributed to a much more enjoyable experience. Of note is the inclusion of two features called What's Next and Do It Later.
Like Google Now, What's Next notifies users of upcoming events. What's more interesting is Do It Later, which is like a reminder service to do the important things you may have forgotten otherwise.
For example, if you chance upon an article or video you like, you can set a reminder to view it later. Similarly, the Zenfone can remind you to return a call you may have missed earlier in the day.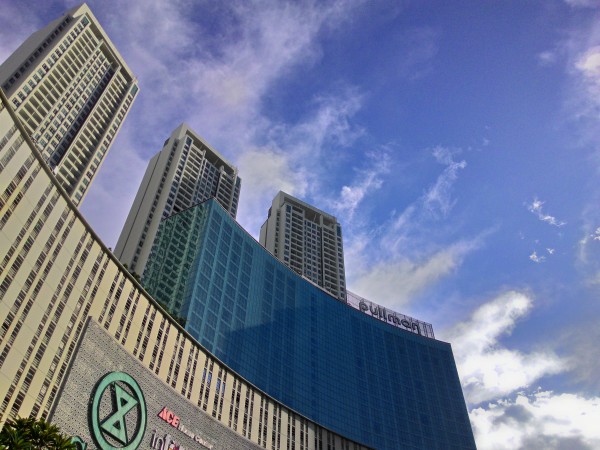 Good saturation of colours under HDR mode.
What's also interesting is that Asus' handy camera technology, called the PixelMaster, is also included in the low-cost Zenfones. First seen in the Padfone Infinity, the PixelMaster's low light capturing ability is pretty impressive. During some quick tests here, I could actually took an acceptable picture of a subject in some low light scenes.
The tradeoff is the drop of picture resolution as 4 pixels are now used to render information for a single pixel. Instead of having the maximum 13-megapixel resolution on the Zenfone 6, for example, the low-light mode could only produce 3-meg worth of resolution.
That said, as snapshots are shared on typically 2-meg screens, the drop in quality won't be noticeable unless users crop images heavily.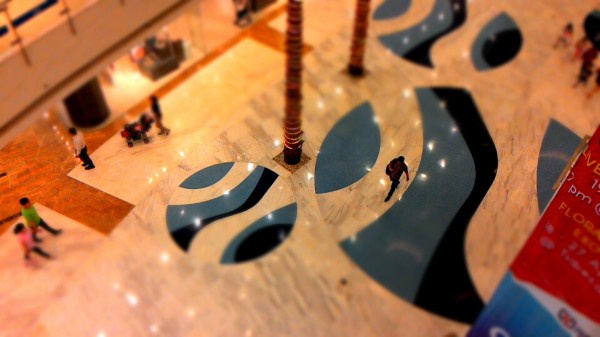 Miniature Special Filter
Unfortunately, with a tight budget, obviously something has to give. And that department seems to be audio performance. Ring tones can be heard clearly, but the Zenphones do not project music loud enough in a noisy environment, no thanks to the placement of the speakers and a rather weak-sounding speaker. Go with your earphones, for sure.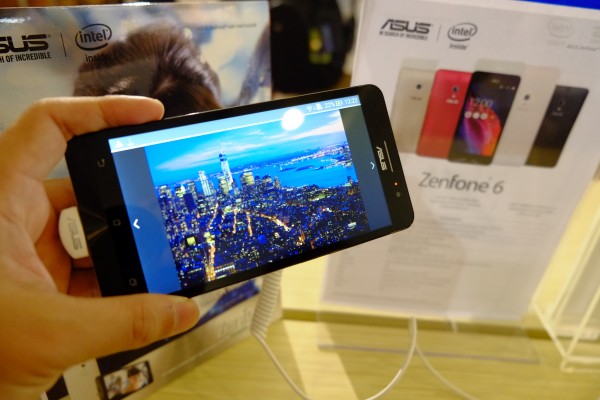 Although the Zenfones do not have full HD resolution, the display can still look quite sharp.
The first Zenfone to turn up in Singapore is the Zenfone 5, with a price of S$249. You can also get it for a very competitive S$199 if you order it online from Asus before its launch in May. At that price, it comes close to the S$169 that Xiaomi is asking for the Redmi (read our review).
What the Zenfone 5 does have to its favour is a slightly bigger screen – 5 inches versus the Redmi's 4.7 inches – and better camera features. That said, the Zenfones still lack the accessories such as screen protectors and covers, which Xiaomi has made easily available online.
The other two Zenfones will only be in Singapore in late May. No prices yet here, but in Indonesia, the more pocketable 4-inch Zenfone 4 is going for 109,9000 Indonesia rupiah (S$120) and the eye-friendly Zenfone 6 is selling at 3,099,000 (S$340) Indonesian rupiah.
If you are looking for a budget smartphone, and was wowed by the Xiaomi Redmi and Mi3, Asus will be another option to check out in the weeks ahead.
UPDATE at 21/04/2014 1855 hours: ASUS has clarified that the Zenfones' visual theme does not change when the back cover is swapped.