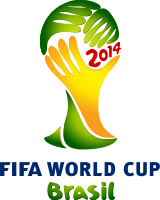 So, SingTel may not make any money after all for bringing the World Cup to TV screens in Singapore.
Don't expect any football fan here to shed a tear for the pay-TV operator though, despite Senior Minister of State for Communications and Information Lawrence Wong's disclosure in Parliament on Monday.
His point is fair enough, that Singapore is not a "price setter" but a "price taker" when it comes to negotiating with Fifa, the organiser of the beautiful game's biggest event.
Also correct is the decision not to subsidise the cost of watching the matches through public money. Not everyone's a football fan – and I'm speaking as a fan here – and there are more urgent ways for tax dollars to be spent.
As with anything on the free market, the final price – of more than S$100 to watch the matches this time – is the result of demand and supply.
The demand is clear from the amount that Singapore fans and broadcasters have paid for Barclays Premier League broadcasts over the years. Fifa simply saw this and had long decided that Singapore fans can pay and will pay. Why would it offer a discount?
Indeed, the more "desperate" Singapore was to acquire the World Cup broadcast rights, the more leverage it would give Fifa to charge a higher price, according to Wong, in a Business Times report.
However, what he doesn't say is why fans in the country are in this predicament. The root of the problem comes from issues long before the current World Cup.
It comes from the "hands-off" policy that the Media Development Authority (MDA) had adopted for years after it first opened up the pay-TV market to allow for SingTel's entry in 2007.
Back then, while SingTel hoped for a policy to prevent StarHub from continuing to dominate the pay-TV market, the regulator was hesitant. It waited for the market to correct itself.
Instead, what happened was two telecom operators – SingTel and StarHub – going at each other by signing up exclusive deals at high prices. Yes, live sports have become more expensive to broadcast over the years, but Singapore's situation has got even worse because of a distorted market from the beginning.
Spurred by almost missing out on the last World Cup, the regulator subsequently pushed through the cross carriage rule, which makes it a must for some exclusive programmes, such as the World Cup matches, to be shown on more than one broadcaster. This is why Singapore fans can watch them on both SingTel and StarHub.
The rule is obviously not perfect, but it is in the right direction. Time is also needed for the market to correct itself, after years of going in the wrong direction.
SingTel obviously still thought it worthwhile to bid so much for the World Cup rights that it might now not make any money. And Fifa is just happy to keep to its asking price – not showing matches or advertisements of sponsors in Singapore doesn't hurt its bottomline much.
And so, Singapore becomes one of the most expensive places to watch the World Cup in June, despite other places such as Hong Kong, with a similar football-mad populace and small market, having lower prices.
Can nothing be done in a free market? Well, yes. Don't watch the World Cup. At least don't watch the matches through SingTel unless you are already a subscriber. By coughing up the fees, you are telling the operator and, by extension, Fifa, that you are willing to pay up. Four years later, expect to pay more.
Like during World Cup 2010, I'll try to tune in to Indonesian free-to-air channels, which are legit and free. I don't know if I can do so again this time, but I'll try. It's not that I don't have S$100 in the bank – as a football fan, I'd like the market to correct itself over time.
The first step is to let the pay-TV operators know it's time to stop paying so much for the rights. If SingTel is not profiting from the World Cup this time, that's hardly a bad thing.
[UPDATE: I have to note that some SingTel customers can watch the World Cup free by signing up or renewing contracts with the operator. Bottomline is – if it works for you this time, that's great. In the long term, fans will have to say no to high prices, as with all other goods and services.]