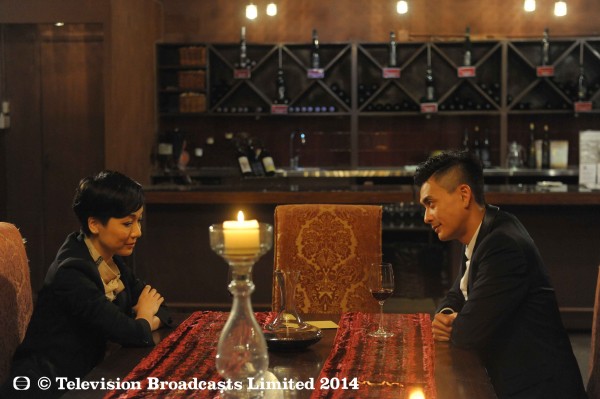 Now, this is what pay-TV operators should do more of.
On a new cable TV channel unveiled today, StarHub will soon be showing Cantonese TVB drama serials at exactly the same time as they are shown in Hong Kong.
Starting June 2, this TVB First channel, on StarHub Channel 860, will bring some of the most popular programmes to viewers here on both live broadcast and video-on-demand.
You not only get to watch the programmes the soonest they are broadcast; you can also view them as and when you wish afterwards.
All this costs S$19.90 a month, which isn't cheap, but it is the best option to catch the latest entertainment programmes from Hong Kong without resorting to VPN (virtual private networking) connections or pirated sites in China.
The move by StarHub and TVB makes even more sense when you realise that Asian drama serials are among the most sought-after streaming content in Singapore.
You could ask a middle-aged auntie who barely knows how to surf the Web and she'd explain to you how to access sites such as Youku or Tudou in China, which stream these programmes, often right after they are shown in Hong Kong, for free.
By far, the new service is the best move yet from StarHub to combat rising piracy of some of its core Chinese programmes.
Until today, its video-on-demand offerings for Cantonese dramas typically numbered about a dozen titles, and costs S$1.28 per episode for, say, a 28-episode series. That works out to be an expensive S$35 for each series.
Come June 2, however, viewers can watch at least two new titles made available each month, including shows such as The Ultimate Addiction (点金胜手) and upcoming ones like Ghost Dragon of Cold Mountain (寒山潜龙) and Black Heart White Soul (忠奸人).
Now, the question is how well StarHub's cable technology can handle this on-demand service. Its current set-top boxes are old and the interface clunky, so it will want to get customers to swap to a revamped version as quickly as possible.
To be fair, at least, the cable operator is pushing the content out to its TV Anywhere service, which lets you watch on your PC, tablet and smartphone. So, yes, you can still watch on your smart devices instead of being stuck to a set-top box.
This is an important move by StarHub to offer legit content as fast as possible and on multiple devices. Hopefully, this goes beyond just Cantonese or TVB content and becomes a standard for any popular overseas content, perhaps from the United States as well.
While nobody likes to admit it, piracy here has pushed content owners and operators to rethink how to reach out to users. StarHub's new service certainly makes it easy to pay for legit content and get it the way you like.
That goes a long way to winning back users, who have increasingly turned away from traditional pay-TV services to Internet-based offerings such as Netflix or Hulu for their daily dose of entertainment.