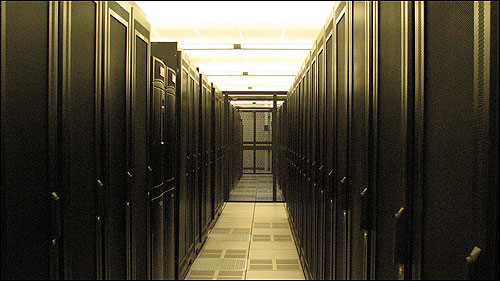 Enterprise tech giants made less money in the cut-throat server market globally early this year despite moving more units and witnessing modest revenue growth in the Asia Pacific region, according to research firm Gartner.
While shipments grew 1.4 percent compared to the same quarter a year ago, worldwide server revenue declined 4.1 percent as cheaper x86-based servers used in large-scale data centres were increasingly favoured over their more powerful RISC and Itanium-powered counterparts.
All regions showed a decline in shipments or revenue except for Asia Pacific, which posted a 3.3 percent increase in revenue and an 18 percent increase in shipments.
RISC/Itanium Unix servers used in high-performance computing plunged 19.9 percent in shipments and 16.9 percent in revenue over the same quarter last year. Mainframes fared even more poorly, with revenue from the "other" category it belonged to declining 37.6 percent year-over-year.
This negated the growth of x86-based servers, which managed a 1.7 percent increase in units and 2.8 percent increase in revenue for the year.
The increasing popularity of x86-based servers can be attributed to their cheaper prices amidst increased demand, with more companies hoping to tap on cloud-based technologies so employees can access files and work with colleagues from home.

HP was at the top in the quarter, thanks to an invigorated product line. The beleaguered tech giant, which plans to cut another 16,000 jobs as part of a turnaround plan, led the worldwide server market in revenue with earnings over $2.9 billion, with the largest market share at 25.5 percent.
However, its revenue has declined 2.3 percent and shipments 7.9 percent in the quarter as compared to the first quarter of 2013.
Cisco was the only company among the top five that increased revenue in the quarter with growth of 37 percent year-over-year, while Huawei and Inspur Electronics were the only ones that saw increased shipments at 61.0 and 288.7 percent respectively in the quarter.

In terms of server form factors, x86 blade servers decreased 3.9 percent in shipments, but increased 5.2 percent in revenue for the quarter. The rack-optimised form factor climbed 1.4 percent in shipments and 1.7 percent in revenue.
As demand for servers grow in the coming months, the higher profit margins and efficiency of blade servers will likely push server manufacturers to produce and promote more of them, shoring up their falling revenue.