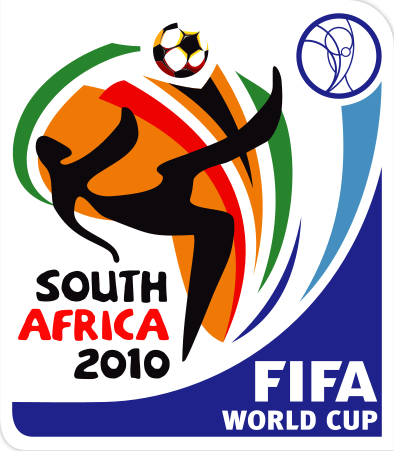 No, it is not SingTel and StarHub you should be angry with. Nor should you fret that the S$66 package – at about S$1-a-match – to watch the World Cup on the telly is four times more than what you had paid in 2006.
Rather, the best reason to switch off from next month's football extravaganza is because you, the Singapore football fan, have been taken for a ride.
And unless you vote with your remote, prices for sports programming and other pay-TV offerings in future will go further north, after these World Cup deals announced last Friday.
When prices go up, there's usually a good reason. For the World Cup 2010 broadcasts, why Singapore viewers are paying more is because FIFA believes folks here have always paid so much and thus can continue to pay more than what the rest of the world does.
Put simply, we are suckers eager to be ripped off.
Just look across the border to Malaysia, where the free-to-air RTM TV station is broadcasting a good number of the matches on the telly. Why not look at Italy, too, where there's one match shown on free-to-air TV a day?
Okay, you say these countries are not as rich as Singapore. What about New Zealand, which is getting 22 matches on free-to-air, or Australia, where the matches are shown on free-on-air TV on SBS?
There is no other way to see it. Football fans in Singapore, in their desire for live football, have driven prices up to a point where rights owners can hold out for one of the highest per-capita premiums in the world.
In the end, Singapore broadcasters are said to have paid S$21 million for World Cup 2010 rights – more than four times the estimated S$5 million that StarHub coughed up in 2006.
What ends up now is a no-win situation for all but FIFA and its Asian representative for the World Cup 2010, Football Media Services (FMS).
Don't hate StarHub and SingTel. Be grateful they did not rush in to pay the S$40 million FIFA had initially asked for. But now, with just weeks away to market their broadcasts to advertisers and viewers, how much of the costs can they recoup? I'd be worried as a shareholder.
And couch potatoes, long angered by the ever increasing prices demanded by sports rights owners, are boycotting the World Cup. To rally football fans here, a Facebook page started just days ago now has more than 3,000 supporters.
This sorry episode has laid bare the problems entrenched in Singapore's pay-TV market for years. While prices spiralled out of control, the biggest loser has been the football fan.
And that is where change has to start from, for the sake of being able to watch football on the telly at reasonable prices in future. Say no to World Cup prices that have been manipulated by FIFA, and which have come about under the watch of previously hands-off government regulators.
Remind the Media Development Authority (MDA) it has a duty to Singapore viewers, by preventing the pay-TV market from being distorted, at their expense.
In Britain, where the cost of watching football on the telly has long been an issue, the government regulator Ofcom finally made key changes to the market this year to level the playing field.
In recent months, it has forced BSkyB to cut the price that it wholesales its premium content to rivals by more than 20 per cent. This translates directly to discounts for viewers, including football fans following the Barclays Premier League.
Sure enough, powerful broadcasters and their content partners will challenge Ofcom's rulings. But the move is a sign that people, and finally, government regulators who represent them, have had enough of pay TV prices set by greed, not real cost.
This has to be the model for MDA, as it fulfills its role as a regulator acting in the interest of Singapore viewers. The banning of exclusive pay-TV content in March, which finally put an end to costly bidding exercises, is a start.
Sadly, by that stage, content owners have long got used to Singapore paying high prices, and FIFA was not ready to change in an instant for World Cup 2010.
Ultimately, change has to come from the viewer. And that is why I am saying no to the World Cup on my telly at home. There's no other way if I want prices to be more reasonable in future.