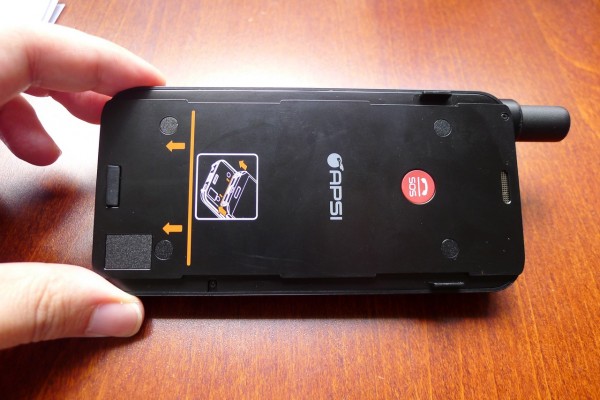 Not many urbanites have use for a satellite phone since cities are often blanketed by cellphone signals.
Yet, if you decide to head for the occasional hike in the outback or perhaps get on a cruise ship, there's now an easy way to keep in touch – by turning your regular Samsung Galaxy S3 or S4 phone into a satellite phone.
The Thuraya SatSleeve, essentially a snap-on satellite phone that uses your smartphone's screen for calls and SMSes, now supports Android as well, after it debuted as an iPhone add-on last year.

It connects to your Samsung phone via Bluetooth and works with a downloadable Android app to make calls, send SMSes and even go on the Net while you are out and about.
You can snap on your phone to the plastic cradle made by Thuraya, or you can leave the SatSleeve nearby, as long as you're within Bluetooth range.
The pairing is not too difficult, but you have to find a button underneath the SatSleeve's cover before you can connect your Samsung phone to the satellite transceiver. Without pressing this button, you can't get started.
The other issue you may face, especially if you're just fooling around with the device at home, is coverage. Unlike the assisted GPS that smartphones use, which rely on cellphone towers as well as satellites, the satellite signal used by Thuraya is purely from the sky.
This means you can't have any blockage. You can't use the phone indoors even if you point it towards the window. And if you're standing in the middle of several tall buildings, as I did, the SatSleeve doesn't get a good, consistent signal.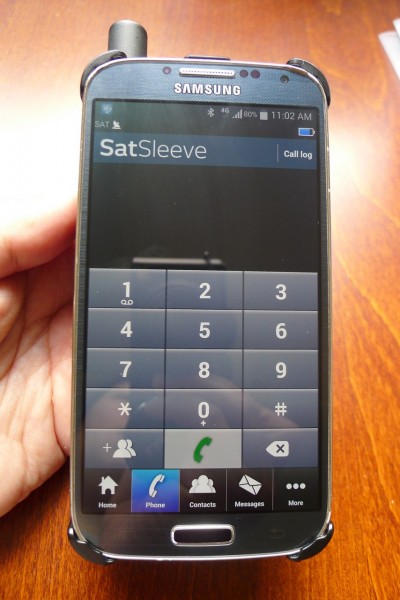 In the end, I went to Punggol Park, stood in the middle of a field, and made a few calls and sent some SMSes. The other party could make out quite clearly what I said and typically the lag was not too serious. The calls were certainly no worse than some Internet calls.
You can also go online with the SatSleeve, though you can't expect the same sort of fast response like on a 3G or 4G network. Remember that the data has to be transmitted up into space before being relayed down to another part of the planet.
Not everything is unfamiliar, of course. Like a regular cellphone, Thuraya's service is available via a SIM card, which you can purchase from service providers worldwide.
Airtime charges are about US$1.50 a minute for calls, which is not cheap, but not crazy expensive either, seeing how much roaming calls can cost these days. The SatSleeve itself costs US$600 to US$800, depending on the distributor you buy from.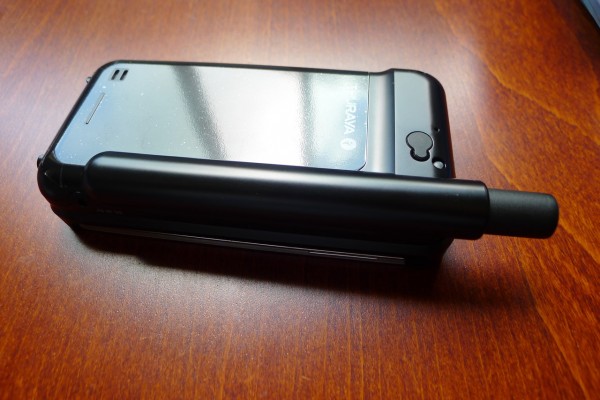 It's not a device for everyone, clearly. It will instead appeal to niche users, for example, people who trek often or sail outside the range of cellphone signals. With the SatSleeve, you don't need a special satellite phone to keep in touch.
If you are travelling to a remote place, the good news is that the SatSleeve works on its own too, even when your smartphone is out of juice. As long as the 2,440mAh battery on the SatSleeve has charge, you can press an SOS button on it to send out a distress signal and ask for help in an emergency.
The add-on device is future-proof as well. If you don't have a Samsung phone you can still pair with the SatSleeve via Bluetooth. And in future, Thuraya can support other phone models by simply coming up with a replacement cradle, which can be easily slid onto from the SatSleeve without changing the main unit.