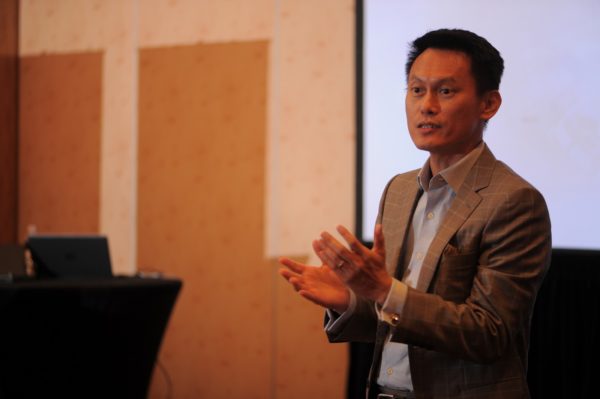 For the first time, Nanyang Polytechnic students have developed a security app that can be used on Hewlett-Packard networked printers.
The app was developed recently together with Splunk, which provides security intelligence for organisation. The polytechnic has been using and teaching Splunk security tools to its students for six years.
HP customers who use the Splunk Enterprise service to index all real-time traffic data from the network, web servers, end point devices, networked printers and other devices will be able to use the app to pull all their data onto one dashboard.
The next-generation A3 multi-function printers (MFPs) launched in Southeast Asia on June 6 will offer this feature as well as other security services.
Koh Kong Meng, HP Inc's managing director of Southeast Asia, cited research from consultancy firm IDC that found that 95 per cent of enterprise users in Asia-Pacific had not secured their printer networks,
Printers are like PCs with electronic components which make them open to cyber attacks. They can be protected but awareness on securing printers is still very low.
Once the printer networks are secured, data flowing through the printer network can also be checked for illegal intrusions and suspicious data can be flagged for quick action, Koh said at a media briefing.
This Nanyang Poly-built app, which took between four and six months to develop, has been certified by both Splunk and HP, said Koh.
It can be downloaded from Splunk's app store called Splunkbase. Enterprise customers who use other models of HP printers can also use download and use the app free of charge.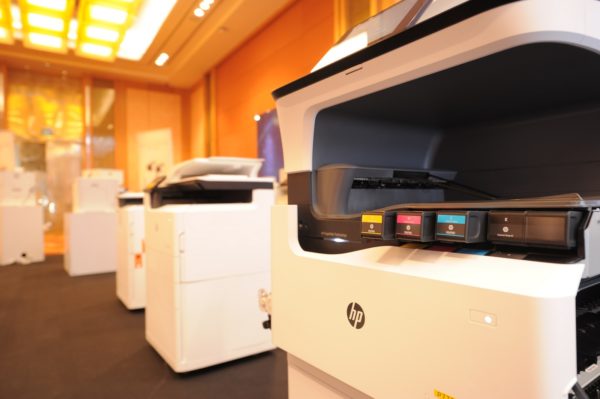 Cyber attackers are beginning to exploit printers as new attack vectors, said Joe Wagle, HP's worldwide director for security and solutions consulting.
Once attackers enter the network, they can steal information or just lurk around the network, waiting for the right moment to strike. Attacks on printer networks were first seen in 2015, Wagle said, adding that since then, there have been many reported attempts on such intrusions.
Splunk's Asia head of marketing, Wilson Chin, said the ability to detect intrusions in real time by looking at one dashboard is vital for quick action.
He explained: "We can correlate security data with other data. For example, an employee is on vacation but he is logging onto the network. This is odd, so this piece of info can be flagged as a potential hack."
"Splunk can highlight this because we are not looking at silos of information, but trying to correlate data across the organisation," he noted.
"So we examine the network traffic and other databases like HR systems to detect potential illegal intrusions. From detection, we get better intelligence for faster action," he added.
At the event, HP's family of 54 next-generation A3 MFPs showed off advanced security features, affordable colour as well as longer device uptime.
HP says the new printers include a suite of security features that protect devices, data and documents. The company has signed up about 500 resellers worldwide to sell this family of MFPs.
Grace Chng is a veteran tech writer