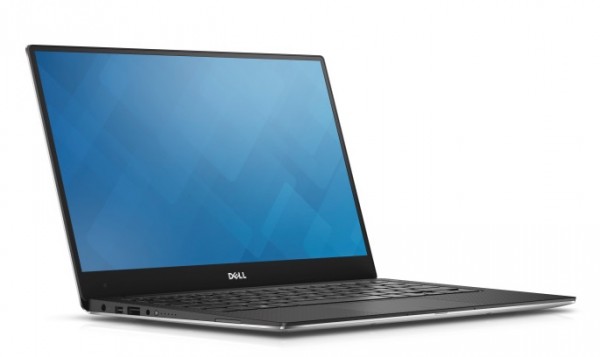 After two years of decline, the PC market is finally showing signs of recovery. During the fourth quarter last year, global PC shipments hit 83.7 million units, a one per cent increase from the same period in 2013.
According to Gartner, which released the findings earlier this week, the PC market is stabilising, with consumer spending slowly shifting back to PCs now that tablets have penetrated key markets.
All major PC makers did well in the last quarter, including Dell, which grew its market share by 8.8 per cent.
"The fourth quarter 2014 results indicate that Dell's expansion into the consumer market has been successful, which was the least focused market for the company prior to the leveraged buyout," Gartner says.
In September 2013, a month before Dell went private, Dell executives assured customers that they will not abandon the PC market despite a renewed focus on enterprises, noting that there is still room to grow in emerging markets.
That said, like other PC makers that sell to enterprises, Dell's devices will be augmented with software and services that are essential to business customers.
At a regional media event in Bangkok, Dell showed off a slew of devices in a bid to bring the mojo back to PCs. We checked out some of the notable ones.
Dell XPS 13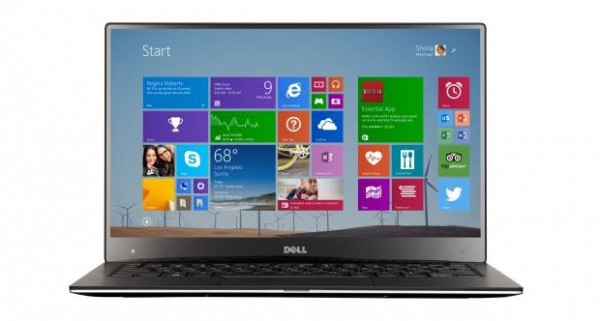 Unveiled at the Consumer Electronics Show in the US earlier this month, the sleek-looking XPS 13 (from S$1,699) is a head-turner with its tapered profile and an ultra-thin bezel of just 5.2mm. Its quad-HD 3,200 x 1,200 pixels display is simply gorgeous.
Images and colours pop out, and text is pin-sharp – perfect for working on a large spreadsheet, though you may need to use a stylus or mouse instead of tapping on the touchscreen for more precise selection of cells.
Weighing about 1.3kg for the touchscreen model, the XPS is also light enough to lug around on your daily commute. With a footprint of an 11-inch Macbook Air, it is also one of the most compact 13-inch notebooks in the market.
According to Dell, the entry level model with a full HD screen should run for 15 hours on a single charge. The battery life of higher-end models with quad-HD displays is expected to be shorter.
On paper, the XPS 13's fifth-generation Intel Core processors, codenamed Broadwell, should perform better than older chips. The processors are made with the 14nm manufacturing process, down from the 22nm process used to fabricate previous generation Haswell chips.
Dell UltraSharp UP2715K 5K monitor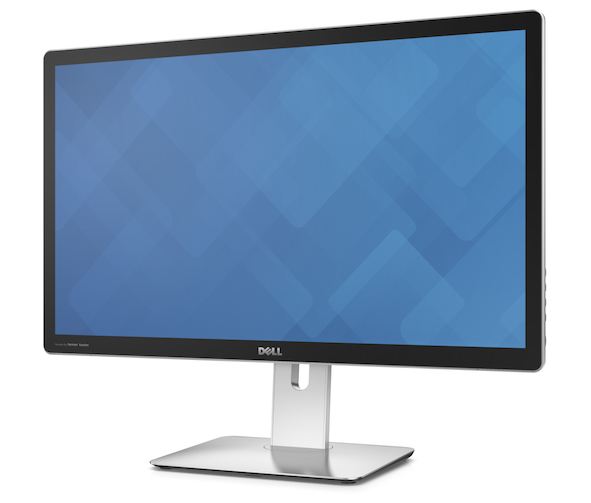 The lack of 4K content has not deterred Dell from launching a 5K monitor that packs a whopping 14 million pixels into a 27-inch 5,120 x 2,880 panel.
While it's the best we have seen, you will need two DisplayPort 1.2 connections to pipe the visuals from your PC, as the monitor uses two smaller displays that are tiled together to achieve its 5K resolution.
The Dell UltraSharp UP2715K (S$2,699) also comes with an anti-glare coating, six USB ports and a pair of Harmon Kardon speakers.
Who needs such a display for now? Besides tech enthusiasts, Dell is targeting graphics artists and industrial designers who require a high level of detail in 3D drawings.
Dell UltraSharp U3415W monitor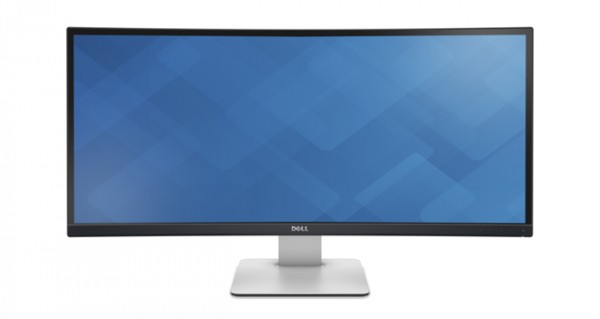 As if a 5K display is not enough, Dell is testing the market with its first curved monitor, the 34-inch UltraSharp U3415W (S$1,499) with a WQHD resolution of 3440 x 1440 pixels.
Dell claims the curved display and wide field of vision will offer gamers a competitive edge, requiring less eye movement when compared to a flat panel display and enabling players to take advantage of their peripheral vision when the competition heats up.
We're not sure how that will pan out until we play a game on it, but we reckon a curved display like that will also be useful for anyone who needs to compare documents or work with multiple windows on the same screen.
Latitude 13 7000 Series 2-in-1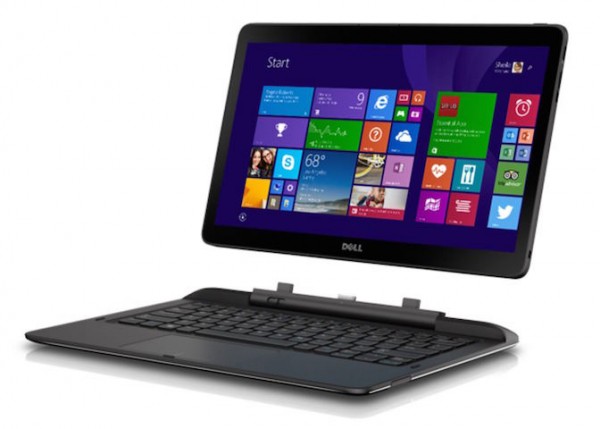 A Dell-commissioned survey found that hybrid devices are gaining popularity in the workplace, with 60 per cent of workers claiming to use more than one device to be productive.
The Latitude 13 7000 Series 2-in-1, for example, offers a detachable 13.3-inch display and a backlit keyboard so you can switch between laptop and tablet modes. Just like a tablet, it also can be turned on instantly from sleep mode. Dell executives say this is an example of improving the PC experience by incorporating tablet-like features.
Dell Optiplex 9030 and 3030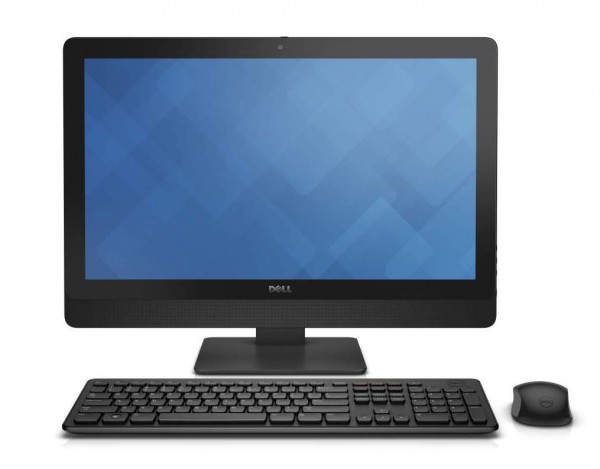 While desktop PCs may have given way to laptops in organisations that favour mobility, it is not about to go away completely. Nothing beats a desktop if you need raw processing power at an affordable cost. The all-in-one Optiplex 9030 and 3030 are powered by fourth generation Intel Core processors, and come preloaded with Dell's data protection and security software, which makes it easier for IT administrators to secure employee PCs.