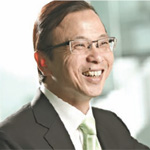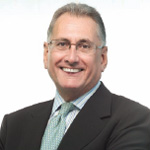 (credit: StarHub)
Three years after he took over StarHub in a surprise move, company CEO Neil Montefiore will be retiring to make way for current chief operating officer, Tan Tong Hai, who takes over next month.
Montefiore took over from long-time StarHub CEO Terry Clontz in January 2010, in a high-profile move from rival M1. At M1, he had steered Singapore's second mobile operator through the initial years of the country's telecom liberalisation in the 1990s.
Known for his trademark grin, the 60-year had been an outspoken critic of SingTel's dominant position in his days at M1. At StarHub, however, he had taken a back seat when it came to facing the media, preferring to let his subordinates take the limelight for the company's pay-TV, mobile and broadband services.
Lauding his efforts at the company, StarHub said in a statement today that its share price had risen 30 per cent in the past year. It was among the Straits Times Index's top 10 performers last year.
However, the company is facing more competition in all sectors. The latest quarter's net profit fell 5 per cent from a year ago, according to results announced today, though the full-year net profit still climbed 14 per cent to S$359.3 million for the period ending in December 2012.
Revenue from services was also nearly flat. In the last quarter, it grew 1 per cent from a year ago while the increase was 3 per cent for the entire year. In particular, pay-TV and mobile services brought in 1 per cent less revenue in the last quarter, compared to a year ago.
As successor, Tan will have to face off an increasingly powerful SingTel that has gobbled up almost half the Singapore mobile market in recent years and is becoming a tougher competitor with its expanded pay-TV offerings.
With stints leading Internet service providers Pacific Internet as well as Cyberway in the past, he will also be keen to fend off smaller broadband rivals, such as M1, which have taken advantage of the cost effectiveness of Singapore's fibre broadband network to challenge StarHub at lower prices.
One big question that will surely come up: what to do with StarHub's still relatively new cable network? Just 20 years old, it is being bypassed by a government-funded fibre network that is used by consumers to watch online TV instead of StarHub's traditional pay-TV channels.
Though StarHub also offers fibre broadband services, it is not as light-footed as rivals without any significant investment in infrastructure.
Even SingTel is in an arguably better position, because it gets paid as a part-owner of Singapore's new fibre network and its telephone network is a decades-old one that can be more easily "written off" as past its useful date.