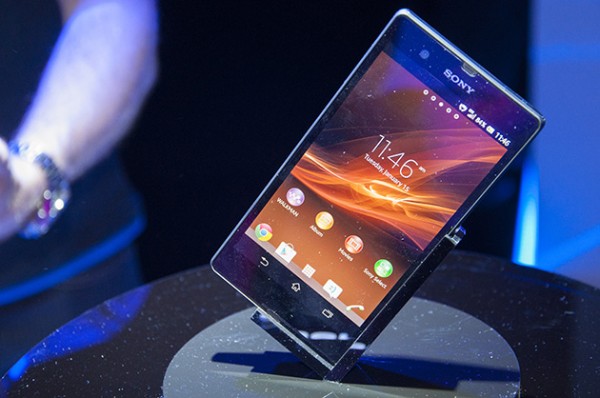 Sony seems to have gotten its game together like never before, and that includes shipping its flagship phone on time to steal a march over rivals.
The Xperia Z, possibly the best phone from Sony in a long while, is going on sale in Singapore on March 1, for a rather expensive but not unexpected S$988. Impatient buyers can pre-order from February 15 at Sony stores or telecom operators.
From what we've seen so far (read our hands-on test),  the Xperia Z is a well-designed and feature-packed gizmo that can take on and possibly beat popular models from HTC and Samsung.
It certainly doesn't lose out in the hardware department. With a 5-inch screen displaying Full HD resolution, a 1.5GHz quad-core chip and 2GB RAM, it connects to speedy 4G or LTE (Long Term Evolution) networks.
It also betters HTC and Samsung offerings with a 13-meg camera, which promises to bring the Japanese electronics giant's expertise on digital imaging to the small device.
One more thing that might attract users: a waterproof frame that lets you carry the phone to the pool side without worry. At launch, the Xperia Z will also come in black, white and purple.
Is S$988 a little expensive? The Android phone is certainly not cheap, but the cost is within the range of high-end models from Samsung, for example.
Has Sony pulled a winner out of the hat? Well, this phone will be out for pre-order just as the hype begins with new phones to be launched in the yearly Mobile World Congress in Barcelona in late February. That's pretty fast, considering that the phone was unveiled only last month.
However, Sony will have to contend with the might of Samsung, now the largest phone maker in the world, in terms of marketing and advertising.
Geeks will no doubt be interested in the Xperia Z, but the bigger market of fashion-conscious "lifestyle" users will have to be convinced Sony is back, amid the Korean wave.
Check out our review of the Xperia Z here.