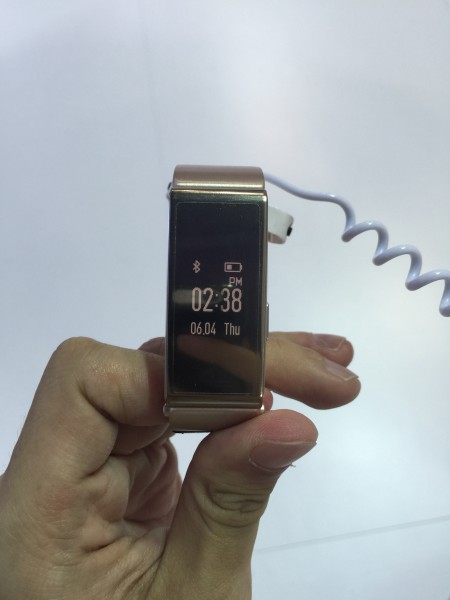 Smartwatch options are now aplenty, and as companies try to find a compelling use case, Huawei has come up with the TalkBand B2. It's an activity and sleep tracker that is also a Bluetooth headset and many other things.
When mounted in its cradle on the strap, the TalkBand B2 looks like a typical smartwatch that tells time with its monochrome display.
What is really interesting, however, is the watch assembly that can be detached when there is an incoming call, transforming itself into a Bluetooth headset that can be worn on one ear.
Users will thus have one less device to fumble with when they bring the watch out, which is useful for playing an occasional video or song without having to take out a pair of earphones and waste time untangling its wires.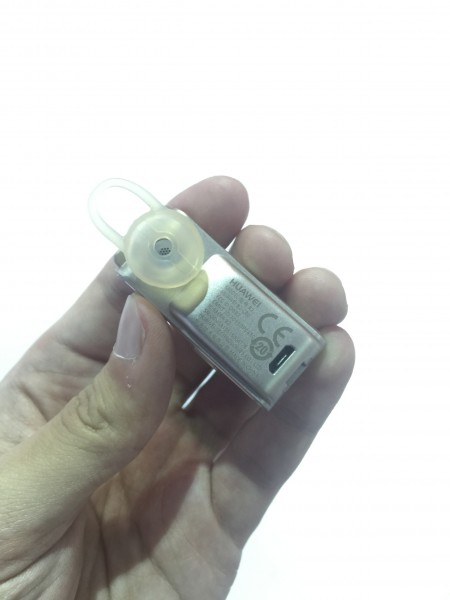 The TalkBand B2's case is constructed out of lightweight aviation-grade aluminium, which does a good job of concealing the display assembly and looks very classy indeed. It comes in black, silver or gold.
Users have a choice of a plastic strap that is good for exercising with, and a very premium-looking leather strap that looks its part when worn with a suit for a cocktail party.
The activity tracker works like any other, using its six-axis gyroscope to track the number of steps taken and calories burnt. A few quick swipes on the watch will bring you to the stopwatch, useful for timing an evening run.
The gyroscope will also be able to sense when you are resting and monitor your deep and light sleep patterns.
All the information will be fed into the Huawei Wear app, which analyses the data collected and offers tips on improving one's health and sleep.
The TalkBand B2 can also be used to find a missing phone by causing the other device to ring and vibrate, and can also be used as a remote camera shutter when the paired phone is further away.
It can even unlock your smart device when the two are placed in proximity with each other, much like what Xiaomi offers with its fitness band.
Unlike many leading manufacturers and their walled-garden approach, however, the above features work with any device that runs iOS 7 or Android 4.0 and above.
I have to commend Huawei on this, and I certainly hope more manufacturers will choose to do the same for greater interoperability across the ecosystem.
I also hope the process of convergence will continue and help identify new uses for the form factor. The features built into the TalkBand B2 are fairly rational and useful, and I am sure there is more to come. How about a GPS chip?
Like Huawei's P8 phone also shown at this week's CommunicAsia show, the level of finesse on the TalkBand B2 has impressed me once again. While their prices have been on a creep, Huawei's offerings remain cheaper than many counterparts.
The TalkBand B2 is expected to sell for S$239 with a plastic strap and S$299 with the leather one. Availability will be announced at a later date.