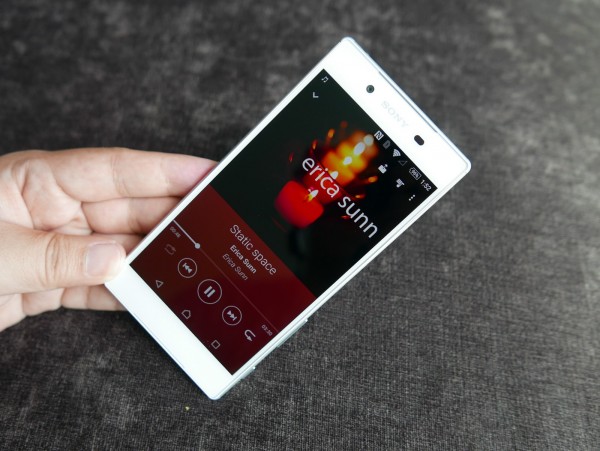 The camera is the biggest selling point for Sony's latest top-end phone, if you follow the Japanese electronics maker's marketing.
Like it or not, though, looks will be the first thing that people notice about the Xperia Z5. And unfortunately for Sony, that's also an important deal maker or breaker.
The Xperia Z5 feels thick at a time when rivals are getting slimmer devices out. At 7.3mm, it is thicker than the previous Xperia Z3+ (6.9mm) out earlier this year.
The edges around the phone can also be thinner, to make it sleeker, you feel. Again, at a time when phones such as the Nexus 6P touts slim edges, Sony has come up with hefty borders on top and below the screen.
The Xperia Z5 takes a while to get used to, to be fair. After a few days using it, you do appreciate some of the design features. The frosted glass back is smooth and pleasant to touch, when you get the hang of it.
The fingerprint sensor, on the side of the phone, lets you power on the screen and unlock it in one swift move. It's fast, like Apple's iPhone 6s and Samsung Galaxy S6.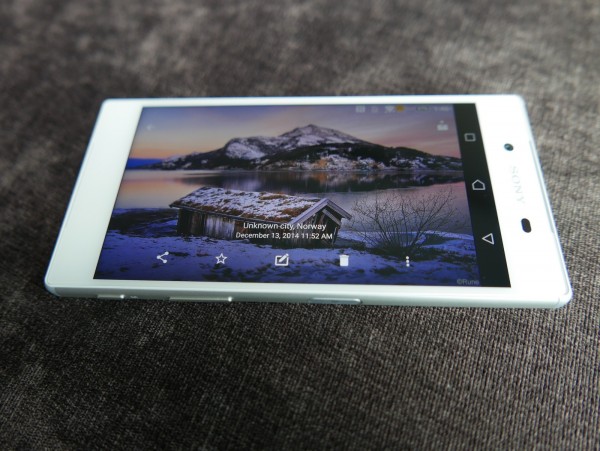 What sets Sony apart is its waterproof casing. The Xperia Z5 is great for taking pictures at the pool, which I did with the demo phone. It survived – and worked well despite my wet fingers fiddling with the screen.
What I obviously like is the camera. Sony isn't kidding when it says this is the best camera it has put on a phone so far.
The most important for me is the autofocus, which gets ready to fire extremely fast. It takes just 0.03 seconds, so you can take those blink-of-an-eye moments.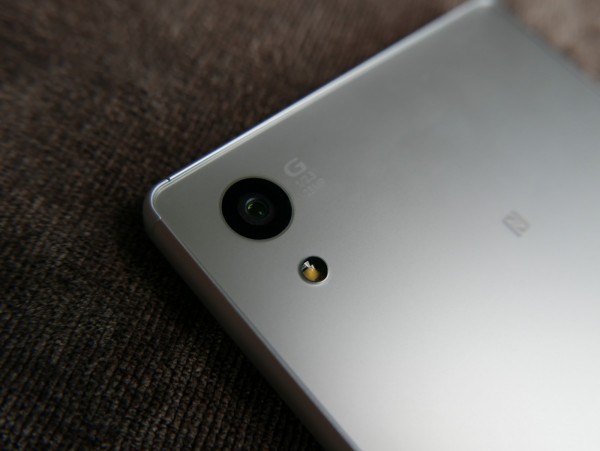 It is really handy for taking shots of a moving object, such as a toddler. The Xperia Z5 can get ready for a shot even when my daughter is fidgeting around, something that always results in blurry shots with my otherwise excellent Samsung Galaxy Note 4.
There's no magic here, of course. A high-end compact camera, like a Panasonic Lumix DMC-LX100 still has better optics and other capabilities. The Xperia Z5, however, fits into your pocket easily and lets you share your stuff instantaneously.
Another thing that Sony has done right is the colour vibrancy. You don't lose that even when shooting in less than ideal lighting.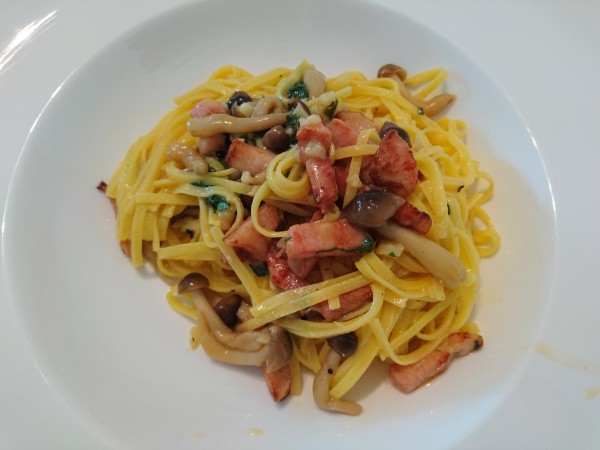 I also like it that the Xperia Z5 takes great shots in challenging conditions such as when there is back light. Again, there's no magic in this except for smartly identifying a situation and compensating for a lack of light.
I'm pleasantly surprised that it even tells me that there is back light and adjusts so that the item in focus looks natural without causing everything else in the frame to wash out.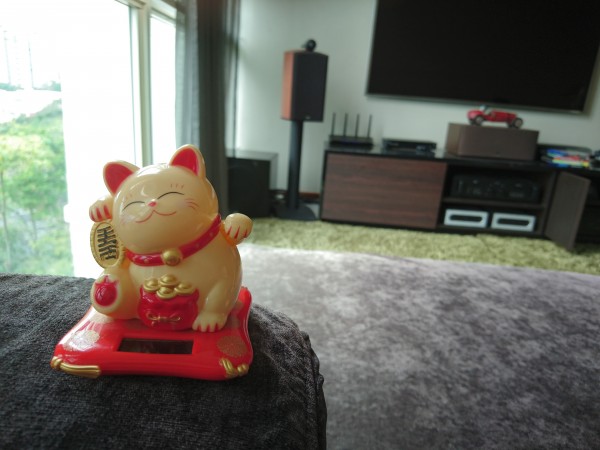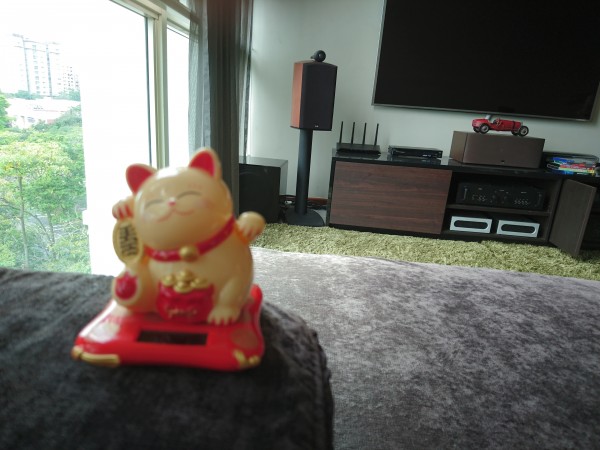 Without a doubt, if the camera is the most important feature for you, the Xperia Z5 has to be high on your list of options.
The 23-megapixel shooter onboard is fast to focus and produces lively images. Whether you take food pictures or cat photos, Sony has made a phone that will be a joy to use.
The big question is whether photography can help overcome some of the phone's issues.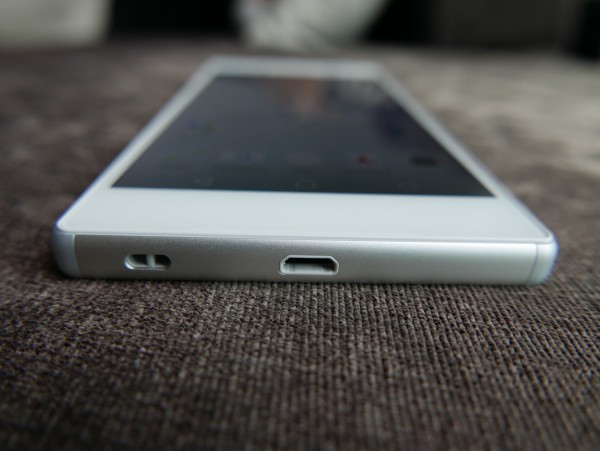 The engine under the hood is no slouch, to be fair. With a Qualcomm Snapdragon 810 chip, 3GB of RAM and 32GB of storage, it shouldn't be fazed with apps coming onboard in the next year or so.
Sony's Android interface is also a pleasant one, with the right information density and tidy little icons to make the best use of the 5.2-inch screen.
I say make the best of use of, because that screen can certainly be bigger.
Yeah, I know the iPhone 6s is still stuck at 4.7 inches, but Sony also has to compete with fellow Android phone makers, whose flagship models have gone on to 5.5 inches, like on the LG G4, without appearing too large.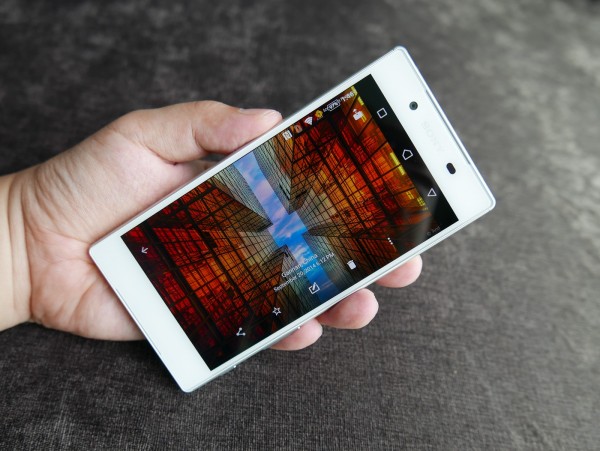 The screen itself is a regular Full HD resolution. Nothing wrong with that, you say, since you'd rather have lower resolution and longer battery, which Sony touts as up to two days.
Don't forget, however, that low-cost Chinese phone makers such as Xiaomi have come up with mid-end models that also offer the same sharpness and arguably better looking designs than the Xperia Z5.
To be honest, I did enjoy looking at Sony's screen most of the time. The colours are vibrant without appearing saturated, as many have claimed of Samsung's Super AMOLED display.
In the end, that's perhaps what Sony is aiming for – a great experience despite the lack of the very top hardware specs. It's worked for Apple, so why not Sony?
Well, here's the answer – Apple had a long lead with the iPhone for many years, while Sony has had to fight hard to keep its place among Android competitors.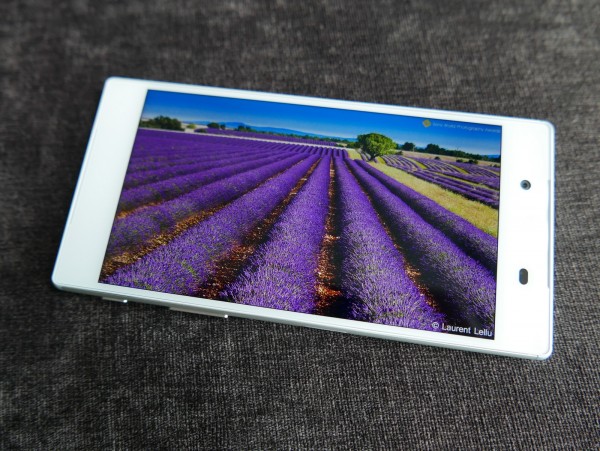 The Japanese firm will win over fans who admire it for great design and engineering (I'm typing this on a Vaio Pro 13, which is no longer made).
However, at a price of S$998, the Xperia Z5 faces a tough task against the likes of the older LG's G4 or Samsung's more recent Galaxy S6+ edge, which also have great cameras. Not to mention Apple's popular iPhones known for their image quality and cheaper Xiaomis that look better and hold their own in terms of hardware.
This is a phone for folks who want a handy camera on the go and are willing to look past its looks.