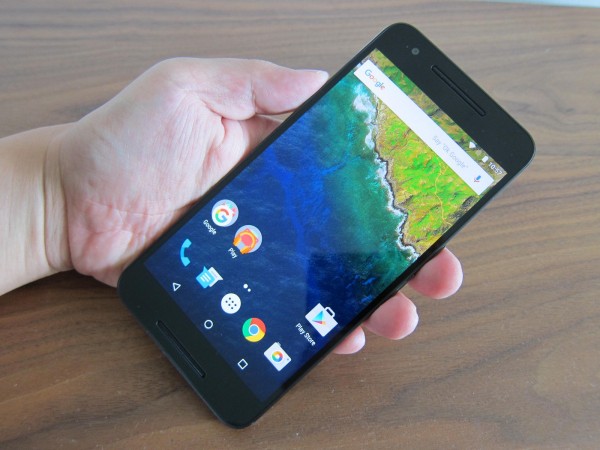 Google's Nexus phones have always been marketed as the best that Android can offer. In terms of a thoroughly pleasant and friendly experience, the latest top-end Nexus 6P is no different.

Like previous "pure Android" Nexus devices, it brings none of that bloatware that comes with many manufacturers' offerings these days.
Without annoying apps forced on you, the first impression you get from the Nexus 6P's Android 6.0 software is how zippy the operating system can be.
Moving between apps or swiping around a photo gallery, I'm reminded of the smooth interface that a Nexus phone offers once again, after using a similarly-sized Samsung Galaxy Note 4 for months.
It's not just the latest and greatest in terms of software, either. The hardware from Huawei, which manufactures the phone, will stand up to competition from similar flagship rivals.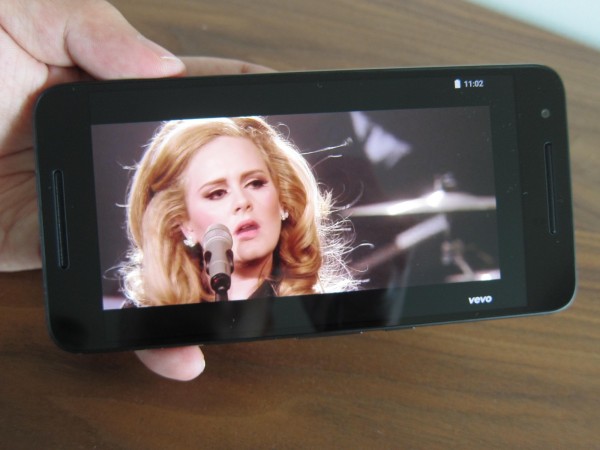 Its 5.7-inch screen offers the brightness and vibrancy of an AMOLED display, plus the sharp 2,560 x 1,440 resolution users expect from top-end models today.
Smartly, Huawei has included a new USB-C connector, which lets you plug in either end of the cable to a supporting PC, for example.
Also onboard is a Qualcomm Snapdragon 810 (version 2.1) CPU. It runs at 2.0GHz and is assisted by an Adreno 430 graphics processor and 3GB of RAM, to ensure zippy performance.
From the games I tried out on the Nexus 6P, I didn't detect any slowdown. Nor from moving around apps. When comes to performance, you won't have to worry.
There isn't any issue with overheating, either. The Snapdragon 810 chip that the phone uses was said to overheat in earlier phones, but I didn't detect any of that with the Nexus 6P, which uses the latest version of the chip.
It didn't feel warmer than other phones, even when running heavy loads like updating and downloading multiple apps at the same time.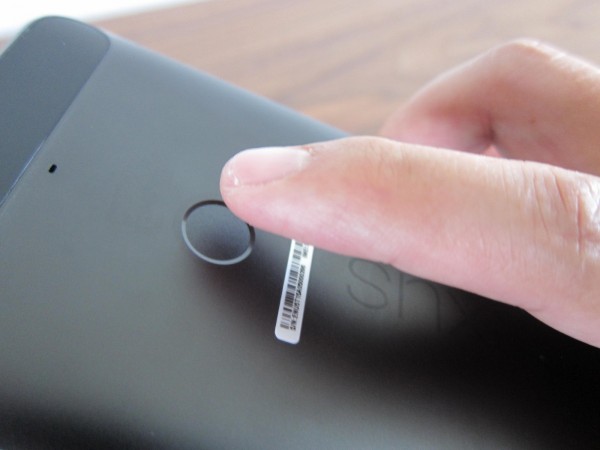 For all the high-end hardware, what impresses me the most is the fingerprint sensor at the back of the phone. It's placed at the right place for quick access and is fast to recognise your prints. It's a joy to use.
It also means no more pressing the power button to unlock the screen. You just have to place your finger on the sensor to quickly get on with replying your e-mails or whatever you want to do.
If the friendly experience is the main selling point, the new Nexus phone's looks aren't too shabby too.
The all-black (or "graphite") version I had to try out works for me because it appears as a neat, one-piece design. However, I'd avoid the lighter-coloured aluminium one, because the camera unit at the top stands out a little too much.
I also like the all-glass design at the front, and am okay with the smooth finish at the back, which feels a little more premium than plastic finishes from my own Galaxy Note 4, for example.
What I'm not so sure of is the smudge-resistant promise. Okay, it's not as bad as many shiny, smooth surfaces, but you can certainly find some smudges after holding the Nexus 6P.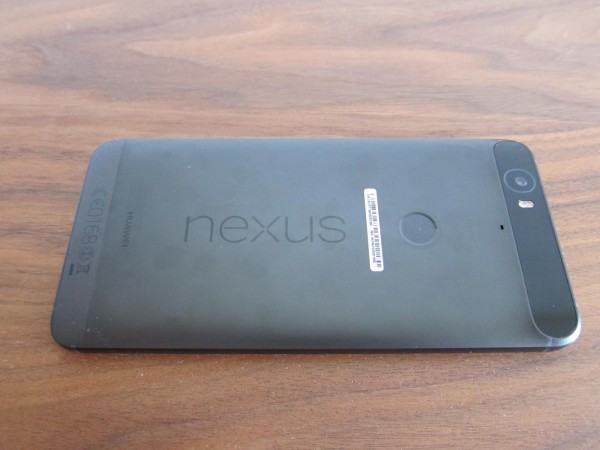 I'm nitpicking, of course. The device feels solid in the hand, especially with a rather hefty 178 grams, similar to the Galaxy Note 4's 176 grams.
Both phones have 5.7-inch screens, but the Nexus 6P is narrower. It's slimmer at the sides but it's also longer. So, if you've been worried about a phablet sticking out of your pocket, the Nexus 6P won't solve things for you.
The newer phone feels nicer in the hands, to be fair. The metallic power button, for example, is a great design accent.
Compared to cheaper budget phones, the chamfered edges around the unibody aluminium frame also offer hints that this is a high-end phone.
Does the phone bend easily, as a video purports? Well, it doesn't. It's actually very solid. I tried bending it with my hands with considerable force. I don't think it would bend if you took care of it like any other phone.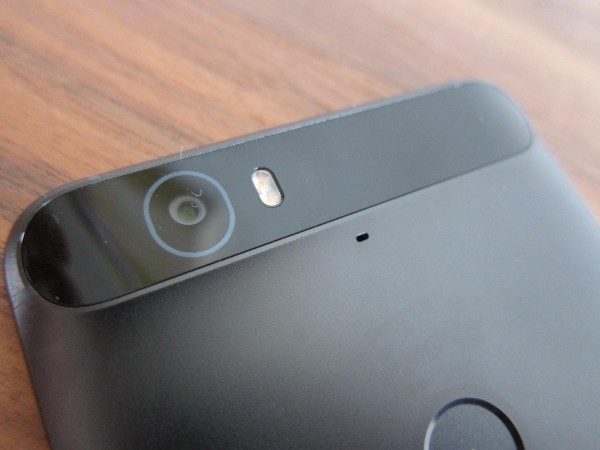 When it comes to the 12.3-megapixel main camera, I'm generally happy as well. Though Nexus phones have never been known for their image quality compared to more accomplished rivals from Apple and Sony, the Nexus 6P doesn't fare too badly.
Taking a few quick shots, I'm happy to see colour come alive in them. I like that it can quickly adjust the white balance, especially when I'm shooting indoors with a mixture of light and dark in an afternoon.
I'd also caution that the phone doesn't do close-ups as well as some of its rivals. Though it can generally focus pretty fast, if you aim for some depth of field in a picture by focusing on the nearby object, the camera often gets confused.
Here are some sample shots.
One thing to note is the lack of a memory card slot on the Huawei phone. As with other Nexus devices, Google wants you to use its cloud services.
Fortunately, Singapore users have the larger 64GB and 128GB options for the Nexus 6P, instead of the basic 32GB one. Go for the 128GB version if you have lots of photos and other stuff to bring around.
One thing I'm not crazy about are the speakers on the phone. Merely slits to let sound out, they churn out thin and uninspiring audio. Okay, at least they are front-facing and not firing the music down onto your desk.
If you're more serious about quality, then plugging in a pair of earphones will surely help a lot. The quality is still not spectacular, but most people won't complain.
To be fair, I won't buy a Nexus phone for these qualities. It's the interface and design that I'd be most concerned about, and in these areas, Huawei delivers as promised.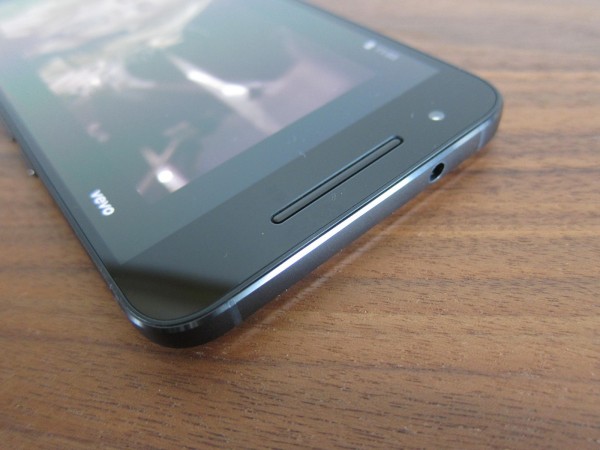 The Nexus 6P is a worthy phablet to join the growing line of Nexus devices, which includes last year's large-screen Nexus 6 from Motorola.
Combining premium design, high-end hardware and a clean interface, the new phone will appeal to users who want Android's flexibility and convenience.
There's a price for this, of course. Huawei is selling the Nexus 6P close to what other phone makers would ask for their flagship models.
Get ready to pay S$899 for a 64GB model and S$999 for a 128GB option (add S$50 after the pre-order promotion expires by November 11).
Not cheap, for sure, but the latest Nexus phablet is definitely worth checking out.