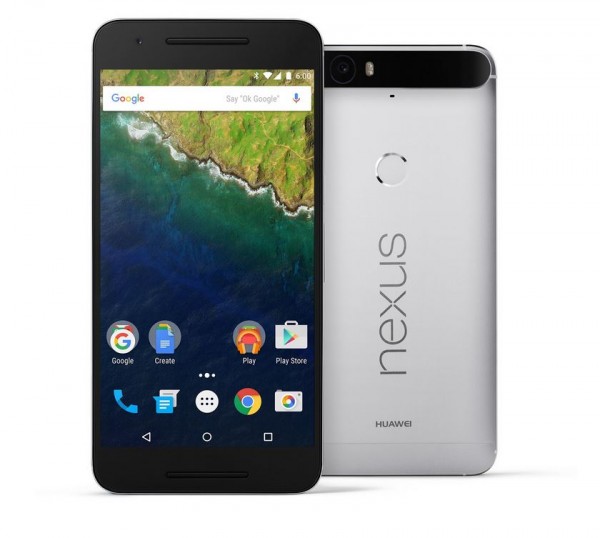 The latest Google Nexus 6P phone unveiled this week will arrive in Singapore in two colours – graphite and aluminium – and with support for the country's local LTE (Long Term Evolution) or 4G frequency bands.
There are no plans yet to bring in a white "frost" version or a limited "gold" option for Singapore, according to sources familiar with the matter.
Both the 64GB and 128GB versions would go on sale here, which will be a boon to users because the Nexus 6P doesn't come with an external memory card slot, like previous Nexus models.
Made by Huawei, the flagship phone from Google is likely to reach stores here within weeks. That would be earlier than Motorola's Nexus 6, which took months to appear in Singapore.
Prices are yet to be firmed up for Singapore, though sources have told Techgoondu that Huawei is trying to sell phone close to the US$549 for the 64GB version and US$649 for the 128GB option in the United States.
Unfortunately, Singapore is once again left out of the first wave of countries to have Google's latest and greatest. In Asia, Japan, India, Australia and South Korea are among those ahead in the queue.
Is it worth the wait? Well, the new phone has some goodies packed in. It runs Google's latest Android 6.0 "Marshmallow" operating system on its 5.7-inch AMOLED screen with a Quad HD (2,560 x 1,440) resolution.
The main chip onboard is a Qualcomm Snapdragon 810 (version 2.1) running at 2GHz. It works alongside 3GB of memory to ensure that apps run smoothly.
The Nexus 6P also sports a fingerprint sensor, while a USB Type-C jack gives it the latest connectivity options. A 3,450mAh power pack is included to keep things going through a day.
What's also interesting for Singapore, Techgoondu has learnt, is that the local version of the Nexus 6P would have support for LTE carrier aggregation. This means taking several channels in the airwaves to speed up downloads if your service provider supports it.
In particular, the new phone can work with the B3-B7 and B3-B8 bands. This is important because the B8 band uses the 900MHz range, which is good for penetrating walls in indoor areas for improved coverage.
There is still a lot to find out about the Nexus 6P, as it rolls out gradually across the globe. Already, its appeal has already been questioned by critics who argue that the Android ecosystem has evolved well past what a Nexus phone can offer, unlike in the early days.
For example, a clean "stock" Android interface – a big selling point for a Nexus phone – is more common today. Unlike a few years ago, LG, Sony and OnePlus now all promise sleeker, neater interfaces than the biggest Android phone maker Samsung.
Nexus phones, however, have a diehard following. For fans, the new Nexus 6P will still be the next big thing to check out.
The question for them is usually not if they should buy a "pure" Android phone, but whether to get it from an overseas retailer or wait for a local release.