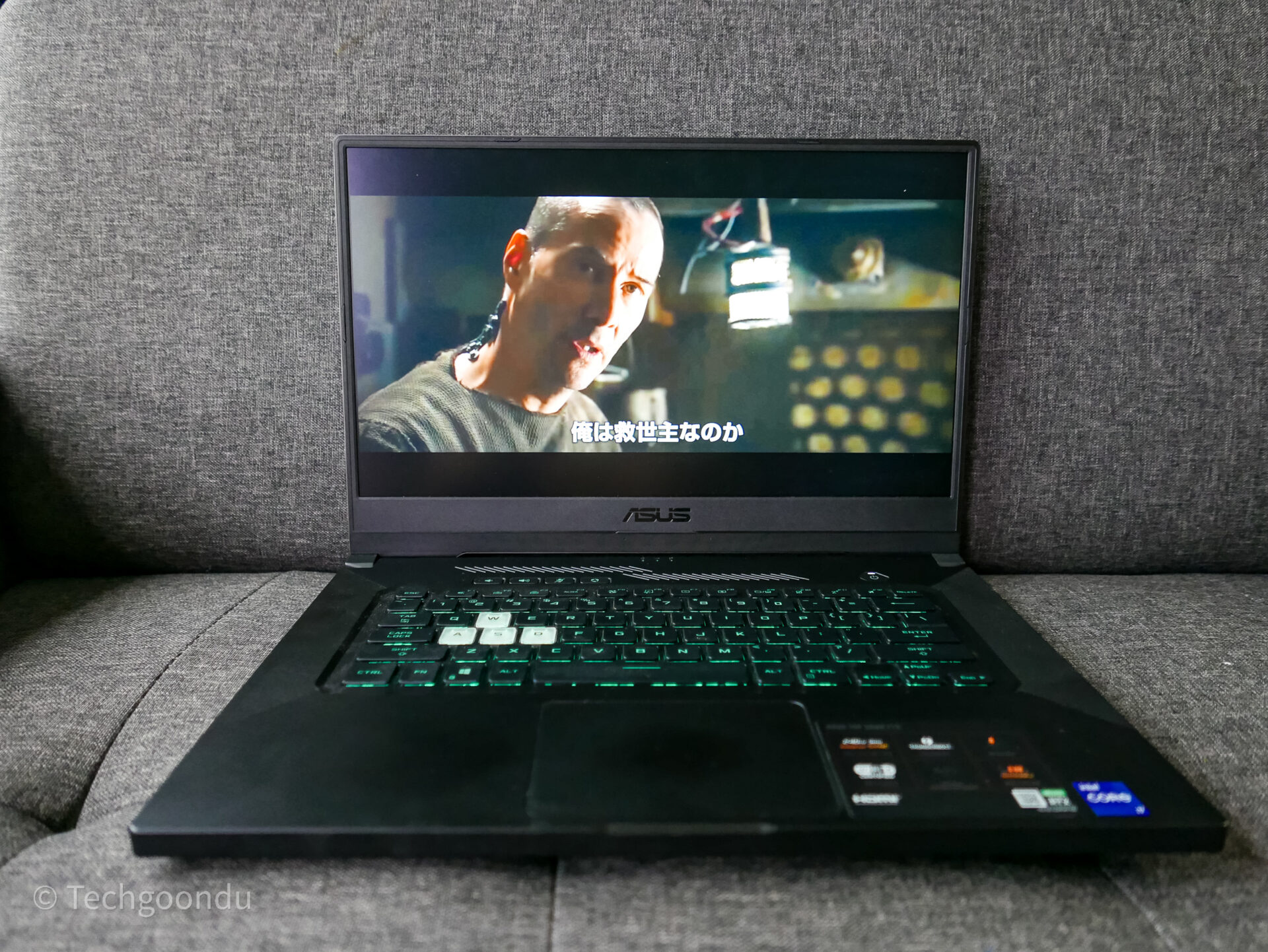 If you're looking for a gaming laptop this holiday season, the Asus TUF Dash F15 will make for an attractive option because it brings the essential performance and features in a reasonably priced package.
It's not hard to find a laptop packed with bells and whistles plus a price tag to match, or one that cuts too many corners and can't run your games smoothly. This Asus machine seems to balance budget and performance quite well.
That's what you'd expect from its TUF moniker, which Asus has been using for its range of competitively priced but still feature-packed motherboards, Here, the TUF Dash F15 laptop impresses with its all-business, no-frills approach.
Let's start with the out-of-box experience. The chassis itself does not have the more attractive looking or elaborate finish on Asus' top-end ROG range of gaming machines, but the matt finish doesn't look bad at all.
The understated look and feel actually work to its advantage – frankly, gamers should be growing out of the blinged-up designs of old. Other than a few fingerprint smudges, I'd say the TUF Dash F15 looks practical and handy.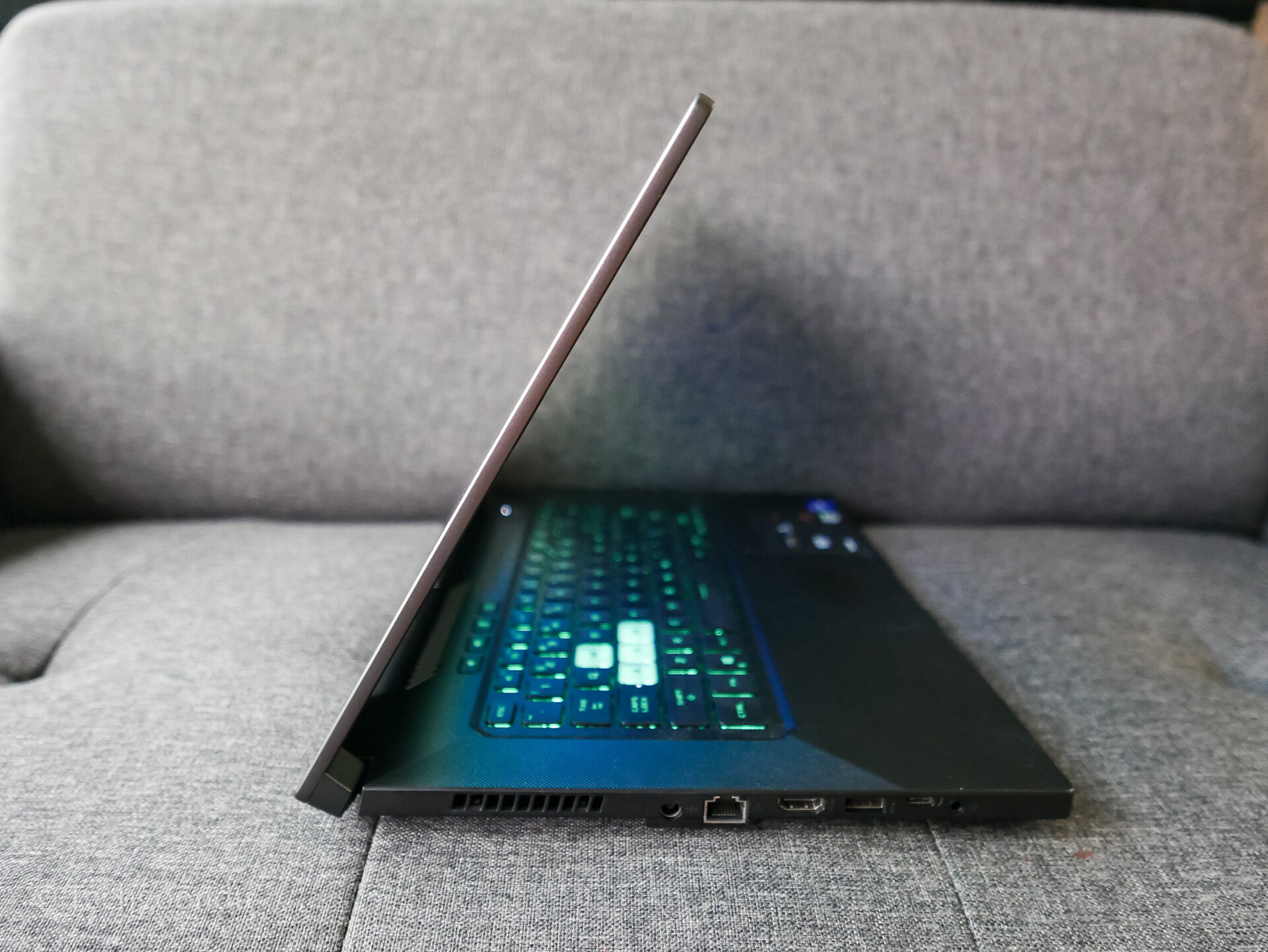 What I also like is the 15.6-inch screen. It is framed by relatively slim bezels, which make the laptop look sleek. The main body itself isn't too chunky either, with the thickness just enough to cater to the height of an Ethernet port or USB port. Indeed, the laptop doesn't feel that much like its 2kg weight.
Still on the screen, this is one area that Asus has rightly not cut back on. The 240Hz, 3ms display is zippy for games so there's no split-second lag between the time you see an enemy and shooting at him. I also like the good contrast and colour vibrancy, say, when watching videos on the laptop.
Under the hood, you get a decent bunch of hardware that should handle today's games well. The model I got my hands on had an Intel Core i7-11370H processor, 16GB of RAM, an Nvidia GeForce RTX 3070 graphics chip and 1TB solid state drive (SSD).
In Singapore, Asus sells a similar model with a 512GB SSD for a reasonable S$2,598. Another cheaper model with a slower but still competent Nvidia RTX 3050 graphics chip and 512GB SSD goes for an attractive S$1,798.
As the TUF Dash F15 has been out for a few months now, I'd expect a new version with Intel's latest 12th-gen processors to be available not too long in the future. Perhaps a new range of graphics options might be in store as well.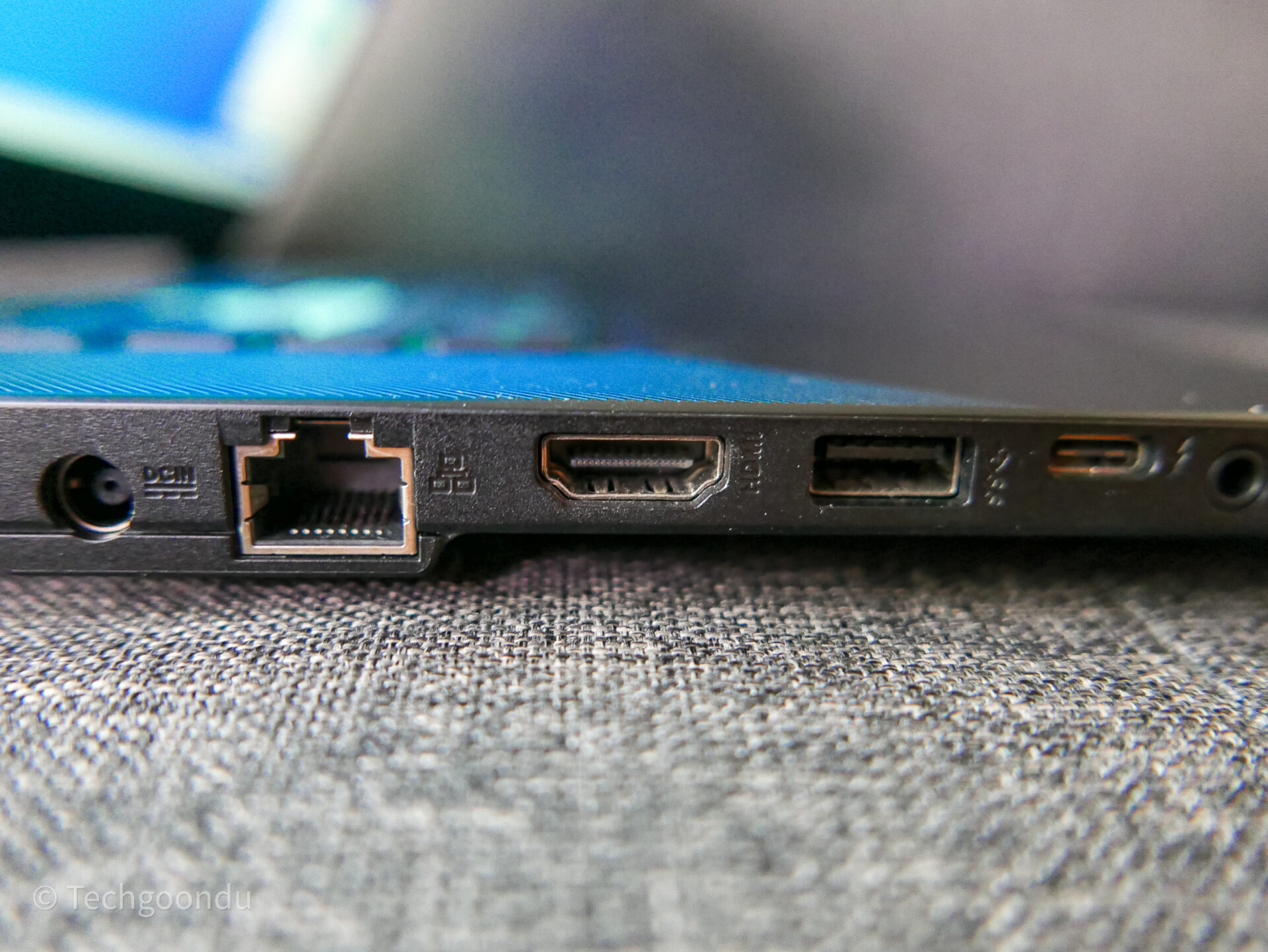 I didn't run detailed benchmarks this time as I had a quick hands-on but the Nvidia RTX 3070 chip onboard the review unit should run games at the screen's Full HD resolution without any issue.
At that resolution, triple-A games like Cyberpunk 2077 or Far Cry 6 should not come close to maxing out the performance on tap. The rest of the hardware looks up to date, as well.
By this, I also mean the cooling system, which largely stays quiet and keeps the chassis relatively cool even when the laptop is pushed hard. I don't like to call a gaming machine a laptop unless it's safe to really place it on your lap – here, the TUF Dash F15 passes the test.
In terms of audio, the laptop doesn't do too badly. Clear and full bodied, the sound effects generated by the laptop are good enough when you don't feel like plugging in your headphones. It's good to see Asus hasn't cut back on this department as well.
Another positive you'd find is the full lineup of ports on either side of the machine. You get an Ethernet port for plugging into your home network for a low-latency link.
Plus, three full-sized USB ports let you connect up peripherals like a gaming mouse, USB headset or flash memory drive. If you prefer analog audio, there's a headphone jack as well.
To hook up to monitors and other devices, a full-sized HDMI port and a USB-C (Thunderbolt) connector makes things easy. In other words, you can get away without adding a port expander, thus keeping your desk neat.
What I think Asus can improve on a little is the keyboard. The tactile feel is great but you'd wish the keys were slightly larger or more widely spaced apart. Asus can take advantage of the larger space accorded by a 15-inch laptop chassis, by widening the keyboard.
Another thing to note is the lack of a webcam. Yes, this is a gaming laptop so it's quite possible the user might end up buying his own. Still, having one built in will help get you up and running on a Zoom call quickly instead of fiddling with an additional gadget.
All said, the Asus TUF Dash F15 is still a great option if you're looking for competent but not overly priced or blinged-up gaming laptop. It's good to see an understated gaming machine these days.
If you can get the Asus laptop on a discount, since the model has been out since the middle of the year, it would be a gift to delight a gamer during the holiday season.