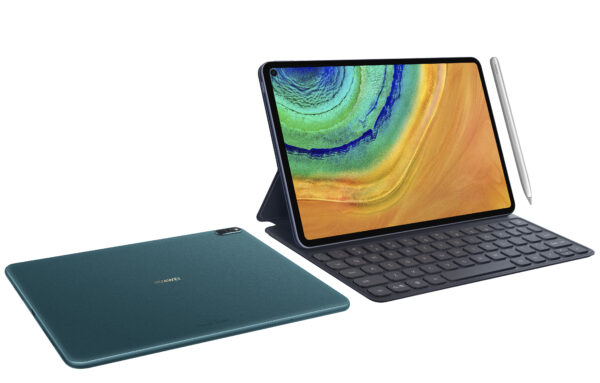 If you've been looking for a tablet at a time when smartphones seem to have become the favoured portable devices on the go, then the Huawei MatePad Pro out in Singapore offers one more option to Samsung and Apple.
Like on its rival tablets, the 10.8-inch screen on Huawei device gives you a bit more screen real estate to watch your favourite show on Netflix or to access spreadsheets and documents.
First impressions were certainly good. Handling it the first time, I find the 460g device solid to hold. It does not flex at all with its matt aluminium shell which keeps out fingerprints.
The MatePad Pro's screen bezels are also narrow enough to look modern while helping to avoid accidental touches when you're holding it.
The AMOLED screen offers 2,560 x 1,600 pixels for resolution, looking sharp it displays text. Images are also vibrant thanks to the DCI-P3 wide colour gamut for more true-to-life colours.
Refresh rates are slower than a 120Hz smartphone so you might detect some ghosting when scrolling through the screen, if you're sensitive to that. A 60Hz screen on a 6-inch smartphone might not seem as distracting but the ghosting amplifies on a larger screen.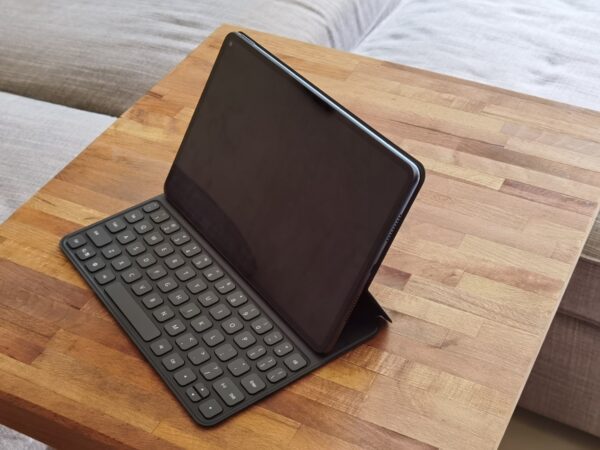 On paper, the MatePad Pro is built for media consumption. Armed with a Harman Kardon four-speaker system, the tablet is plenty loud and should impress most users. It does sound a bit muffled at higher volume though so for better quality sound, headphones needed.
The Huawei tablet has the same Kirin 990 chip that resides in the Chinese manufacturer's smartphones. With 8GB of RAM and 256GB of storage, the tablet is speedy too. You can also pop in Huawei's own NM memory card to boost capacity by up to 256GB.
Like Huawei's Mate 30 and P40 smartphones, the MatePad Pro does not come with Google Mobile Services. As a result, I have to make do with app stores such as Huawei AppGallery, Amazon Appstore and Apk Pure to get my apps.
There is an app called MoreApps in AppGallery that helps to gather download information for popular apps. For Google Apps, it opens up a browser to access my data in Google Drive or Google Photo Album. I then added shortcuts on the home screen for easy access. I can still access Gmail via the tablet's Email App.
Huawei's own app store, the AppGallery, has improved since I last reviewed it with the P40. DBS, POSB, Paylah and UOB banking apps are now available on the store.
Unfortunately, it still does not have apps such as Grab while the less popular Ryde and Tada apps are available. There are workarounds without GMS but some will find that a hassle.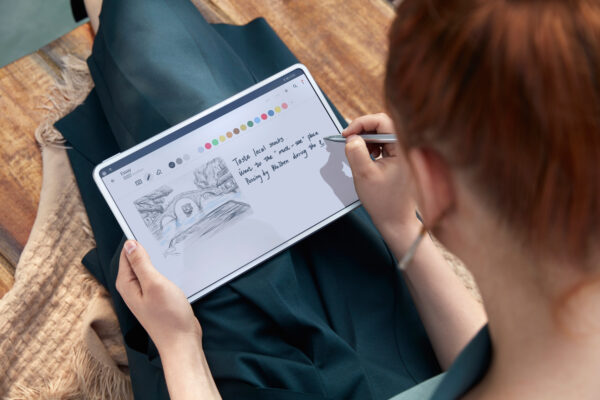 The new tablet can work with a detachable magnetic cover with a keyboard which is enough to do short paragraphs or posts on social media. During my test, I got used to it pretty quickly although I don't see myself typing long articles with it.
There is a slight glitch though. When I want to type a post on Facebook, the app gets rotated to portrait orientation while still connected to the keyboard.
The MatePad Pro also works with a stylus called M-Pencil, which is stuck magnetically at the side of the tablet. It is one of the better styli I have used on tablets as the pen strokes are captured rather instantaneously. It's a joy to use it as a brush when editing photos, for example.
While Huawei has included stylus-centric app such as Nebo for quick note-taking, you might still need to find other apps to make the experience better.
Handwriting recognition is what you want is you wish to replace the keyboard with your scribbles. I had to tweak the Swiftkey app to enable Chinese character input. It will be quite a hassle for the less technically inclined.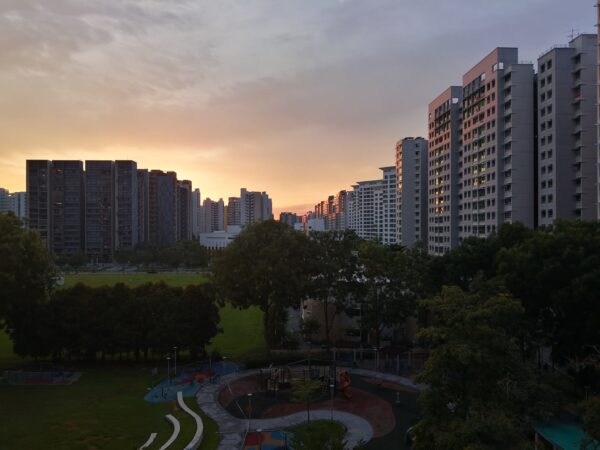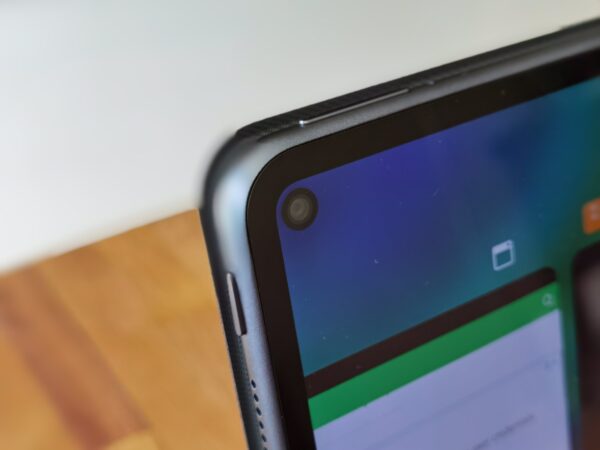 The tablet is not a device I would use for photo and video capture but it still has a pretty capable 13-megapixel camera with a f1.8 lens. A front-facing 8-megapixel f2.0 camera resides in a "punch-hole" at the corner of the screen and should be handy for the occasional Zoom sessions.
Huawei has made it easier for the tablet to work with its smartphone via what it calls multi-screen collaboration. I can link my Huawei smartphone with the tablet so I can watch Netflix while still have full access to my phone on the tablet screen.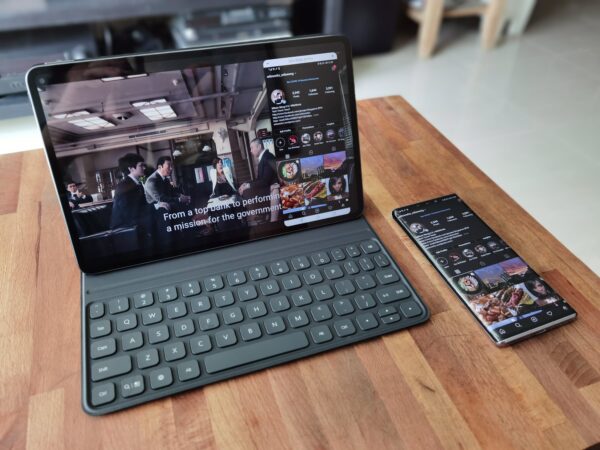 I can also transfer my photos and videos from the phone to the tablet just by dragging it from the smartphone link on the tablet home screen. A copy is saved in the tablet almost immediately.
I can also add a photo to a document directly on the tablet without the need to transfer the photo from the phone via an intermediary such as a network drive.
How well does the MatePad Pro perform on the road? There is a 7,250mAh battery that can be charged wirelessly, which will make things convenient on your travels.
You are in luck if you have a Huawei phone. The tablet is able to use the phone's 40W supercharger, which is faster than the 20W charger that comes in the box.
At S$898, the tablet is priced at a premium. Unfortunately, the lack of a 4G link makes the price harder to stomach. Add to the fact that it takes more work to get the apps you need into the tablet and it becomes a tougher sell against, say, the 4G-enabled Samsung Galaxy Tab S5e (S$828).