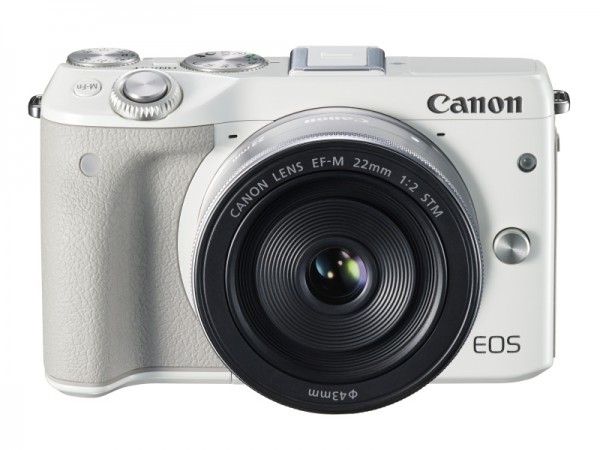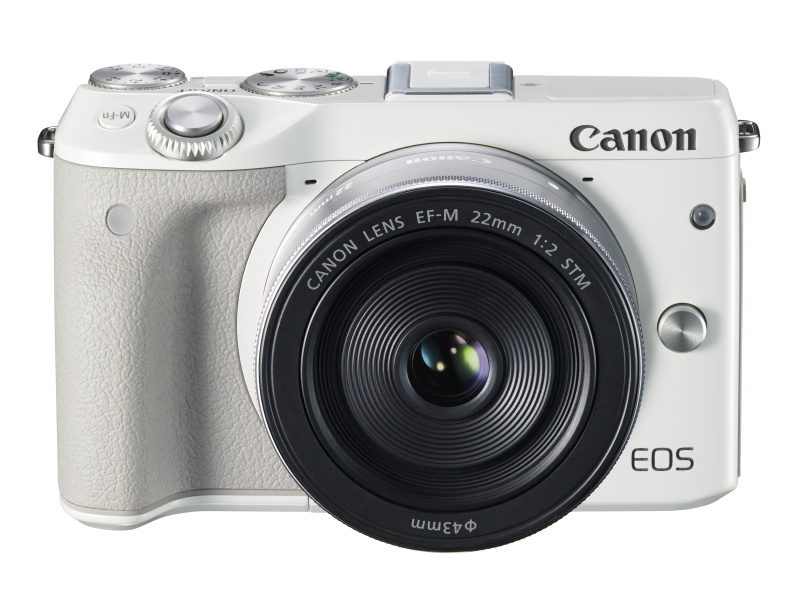 With its focus on digital SLRs, Canon has been slower than its rivals in coming up with a solid mirrorless camera to fill a growing gap in the market. There's a reason – Canon has produced more than 110 million interchangeable EF Lenses used with its EOS DSLR cameras. 
The new EOS M3 is the Japanese camera maker's third attempt at a mirrorless camera. It's also its most confident offering, coming after the lukewarm response to the first EOS M model and with the second version not even making it to Singapore.
The EOS M3 comes with the promises of other mirrorless cameras. It is lightweight yet produces images that are potentially as good as or even better than some DSLRs.
Canon, however, needs no reminding that it is late to the party. Olympus and Panasonic have had a good go at the market with their micro four-thirds system, while Sony's NEX/A and Fujifilm X also have their fans.
Fortunately, for Canon, the EOS M3 is a much better-thought out camera than its earlier versions. If the EOS M seemed like a compact camera with an interchangeable lens system, then the EOS M3 is a much-improved enthusiast camera with good user controls.
The camera lets you change the aperture with the back wheel and shutter speed with the front scroll wheel, mimicking how you would use a DSLR.
It's easy to change the exposure value as well with the dedicated settings control wheel accessible via the top plate. The only control that needs a bit more button pushing is the ISO setting but that's pretty easy as well.
However, I still find the camera, measuring just 110.9 x 68 x 44.4 mm, a bit too small for my hands. It's a problem for many enthusiasts, as manufacturers go all out to make mirrorless cameras as portable and light as possible.
You still need a camera to be of a certain size to be stable and secure your hands. While convenient to carry around, the diminutive EOS M3 is a little too small. A larger body could help make the buttons just a little bigger.
Take note that Canon hasn't included an electronic viewfinder, so folks who like to shoot without looking at the preview screen will have to buy it separately for US$299.99 (S$423.45). It's a hefty add-on cost for getting some stability.
I would prefer the viewfinder to be built-in so I won't lose the unit during my travels so easily. That's even if I have to pay a bit more to have it included in the basic unit. Plus, the extra bulk to accommodate the viewfinder may actually help with the handling of the camera.
The use of the 24.2-megapixel APS-C sized sensor is a wise choice given the good balance between image quality and portability.
From my test shots, the colours from Canon's DIGIC image processor are very vibrant and the auto white balance is very accurate, even when the light source is from LED lights, which some cameras may find tough to colour-correct.
The focusing, unfortunately, is nothing to write home about. While using the 55-200mm f4.5-6.3 lens, the camera takes a while to lock on, even in a well lit environment. Patience is definitely needed in less than ideal lighting situations.
The Canon EOS M3 is surprisingly affordable with prices for a camera kit starting at S$899. This includes the basic M18-55mm f3.5-5.6 IS STM lens.
If you want a bit of zoom, I'd recommend the kit with two lenses with the addition of the EF-M55-200mm f4.5-6.3 IS STM lens. This goes for S$1,269.
Is this a good package to get started with? The thing about buying a system is really about the lens support the camera gets. Right now, you'd be hard pressed to find a lot of lenses for the EOS M3.
You get to pick from only four lenses – the 11-22mm f4-5.6, 22mm f2, 55-200mm, f4.5-6.3 and the 18-55mm f3.5-5.6.
To be fair, those who already own Canon's DSLR EF/EF-S lenses can still use them on the EOS M3, as long as you rely on an EF-EOS M Mount adapter. You will get to auto-focus with that.
Still, I hope that Canon comes up with a mirrorless camera that supports the EF lenses directly. If the EOS M3 did that, it would have been a lot more attractive to potential customers.
It's still a competent camera now, but it also leaves you wondering if Canon's priority is to get people to buy its DSLRs instead.