LG's new top-end phone, the G Pro 2, will be out in Singapore by the end of March, with the promise a huge screen and improved camera.
Unveiled at the Mobile World Congress show in Barcelona last month, the Android phone sports a giant 5.9-inch full HD screen – one of the largest for a smartphone. It also touts much better multi-tasking, similar to what fellow Korean manufacturer Samsung is offering in some of its Android tablets.
With a Dual Browser feature divides the screen into two separate browser windows, the G Pro2 enables users to use two apps simultaneously without having to switch between them on the screen.
At the same time, the G Pro2 also features Mini View, which lets users shrink the display to a size ranging from 3.4 inches to 4.7 inches. This enables easier one-hand operation, which is difficult when utilising the entire 5.9-inch display.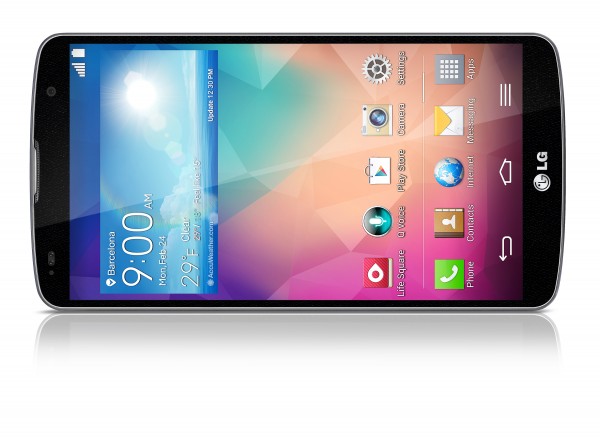 Besides a large display, the G Pro2's other big selling point is its 13-megapixel camera with optical image stabilisation. It promises crisp images for snapshots on the go, while supporting a number of friendly features for folks who take a lot of pictures on their mobile phones.
Like the Samsung Galaxy S5's Selective Focus, the G Pro2 includes something called Magic Focus, allowing users to select their preferred focal point after the shot has been taken to produce images with beautiful bokeh. Alternatively, the all-focus option ensures everything in frame will look their sharpest.
The G Pro2 also features Natural Flash, offering greater colour temperature balance and exposure to provide more natural-looking photos, akin to the iPhone 5S's True Tone flash. Additionally, the G Pro2 can capture up to 20 continuous shots, which lets you automatically edit them into a video.
LG has seems to have succeeded in marrying the best video recording capabilities from Samsung and Apple into its newest device. The G Pro2 features 4K Ultra HD recording, as well as slow-motion HD video at 120 frames per second, which gives you more possibilities when shooting your private motion picture.
Understandably, a device packed with all these features will not be light. At 172g, it is heavier than Samsung's and Apple's latest smartphones. Plus, with its large frame (157.9 x 81.9 x 8.3mm), the G Pro2 may not fit very easily into your trouser pocket.
Nevertheless, some users who want an advanced camera and big screen will find the size and weight a fair price to pay. Speaking of which, the S$828 that LG is asking for is slightly less than the almost S$1,000 that seems standard for new top-end smartphones these days.