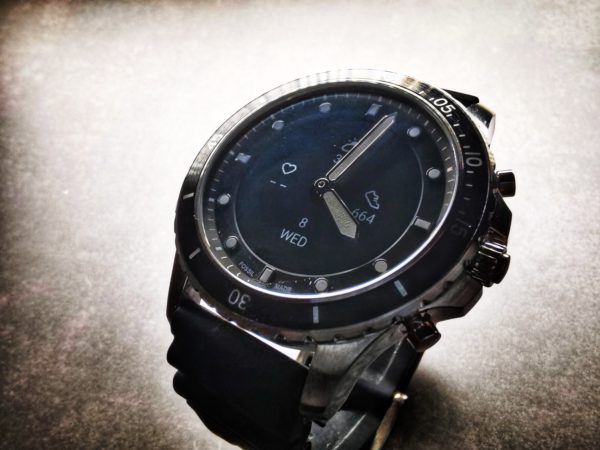 The Fossil Hybrid HR is the latest attempt by a watchmaker to crack the smartwatch market with a conventional-looking design that has the digital smarts built in.
What's different is the lack of the many faux watch faces that you can change on most smartwatches. Instead, you get physical dials that complement the e-ink display at the back, which works great in bright sunny Singapore.
This combination works well when it comes to battery life. I can read the time using the dials, without having to "wake up" the smartwatch each time.
The e-ink screen also uses up much less power to show important information and messages pushed from your smartphone. That's different from the usual colour screens on smartwatches, such as the Apple Watch.
During my tests, the Hybrid HR lasted two weeks before needed to be recharged, which is certainly impressive. Usually, these watches last just a few days, max.
The highlight of this watch is the marriage between analogue timekeeping and modern conveniences via smartphone notifications.
The Fossil watch will feel right at home for both work and leisure, unlike a fitness tracker that often feels and looks plainly utilitarian on the wrist.
The watch face can be customised to show various types of information as well. You can show workout data, wellness data, a stopwatch, a timer, the weather and commute time. For someone who is not a fitness freak, that's enough information on a small screen.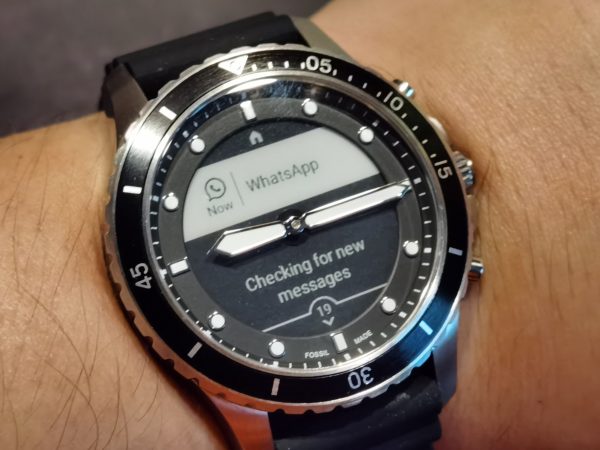 One of the main grouses I have with fitness trackers is how messages from the phone are oddly truncated. The Fossil watch's screen is like most in terms of size, but it is more readable with the e-ink display even in bright sunlight.
As a fitness tracker, the Hybrid HR is no slouch, either. Perhaps Fossil has built up experience through Misfit, a wearable maker that it had bought over in 2015.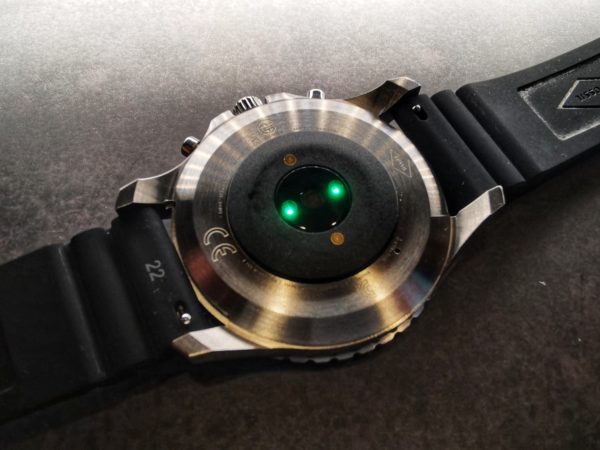 I did a series of tests with the Hybrid HR along with the fitness tracker provided by Singapore's Health Promotion Board.
Good news is, the pedometer on the smartwatch just varies slightly with the fitness tracker. It tracks your workout times, heart rate and calories burnt, and should work well with the Fossil app for both Android and iOS devices.
You do have to be careful with handling the watch, though. Fossil says it is dust and water resistant but I'd say it's not something you'd want to immerse in water for too long.
Incidentally, the Hybrid HR does not run on Google's Wear OS and uses Fossil's own platform. So, the functions and feature will not be comparable to Google's offering.
Unfortunately, I cannot charge this watch wirelessly and that means having an additional charging cable on my already messy desk. Its bigger size over a typical fitness tracker also makes it tough to use if I want to track my sleep patterns.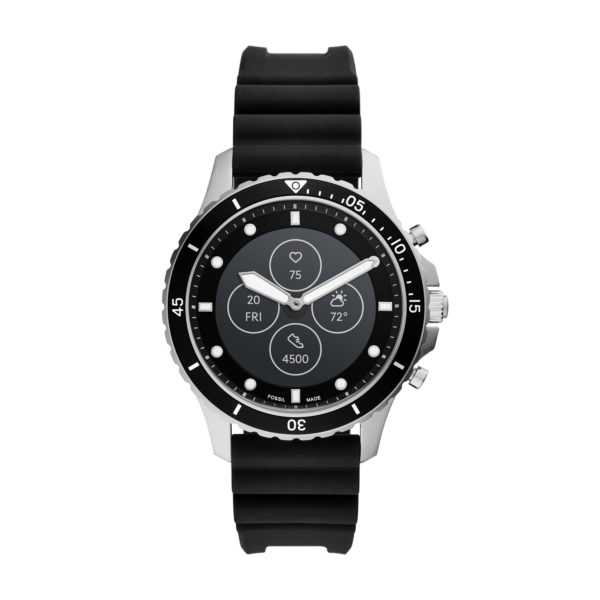 With five models costing between S$349 and $389, the Fossil Hybrid HR is on the expensive side of things. However, I can see its appeal.
If you have been asking why smartwatches are so sports-centric, then this is something different to look out for. It will look fine in a more formal setting, while still performing health tracking like a casual-looking wrist band.