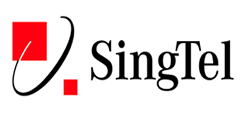 Some SingTel customers had "intermittent difficulties" sending SMSes late last evening but services are now back online, the telecom operator said on its Facebook page this morning.
The incident is the latest problem to plague Singapore's telcos of late, despite several fines and warnings from the government regulator for poor services in the past year.
Yet, the funny thing is the comments that followed SingTel's update.
Said one user, Raj Thanga, with a couple of friendly or perhaps ironic smiley icons: "We know technical glitches cannot be avoided. Glad we have what'sapp (sic) today."
Another user, Nicholas Tan, said: "Actually I didn't even know SMS was down haha. I have been using whatsapp. Anyway thanks for informing."
It's telling that many users are turning to so-called over-the-top services such as WhatsApp, an online messaging service that mimics SMS but uses the Internet instead to send messages to friends. These services let users avoid traditional telco charges, such as those for SMS.
Previously, a breakdown in an SMS service would have been as bad as, say, a disruption in cellphone calls. Today, there seem to be alternatives to traditional telco services.
All these online services, like WhatsApp, of course, still depend on a good mobile Internet link, provided either by 3G or the newer, faster 4G networks rolled out of late.
That's another bone of contention for many users as well. Told of the SMS issue yesterday, they took to SingTel's Facebook page to bring up other perennial problems like poor or slow connectivity to Singapore's biggest telco.
And it's not just mobile networks, but also broadband and pay-TV, that have been facing problems over the past year. Users just don't have the patience for yet another disruption.
This story first appeared on the Breakfast Network.