A tech gadget that would make us smile, one that we hope to unbox this holiday season.
As is the tradition at Techgoondu each year, our writers have put together a dreamy wishlist of geeks. Check out what crazy – and not so crazy – dreamy gadgets we have in mind.
Skydio 2 drone (US$999)

Even though drones are pretty common these days, getting a drone that can follow you accurately and automatically can be technically challenging. Well, unless you have a Skydio 2.
Skydio 2 uses six 4K navigational cameras placed throughout the drone to map out the environment it is in and uses artificial intelligence (AI) to avoid hitting anything while trailing a subject.
Best part is, you do not need to control the drone via a controller to shoot 4K 60fps footage as the drone uses a homing beacon, placed on the subject, to track and follow. I want this drone to capture cinematic videos during my travels – Wilson Wong
Apple iPhone 11 Pro Max (S$2,349 for 512GB variant)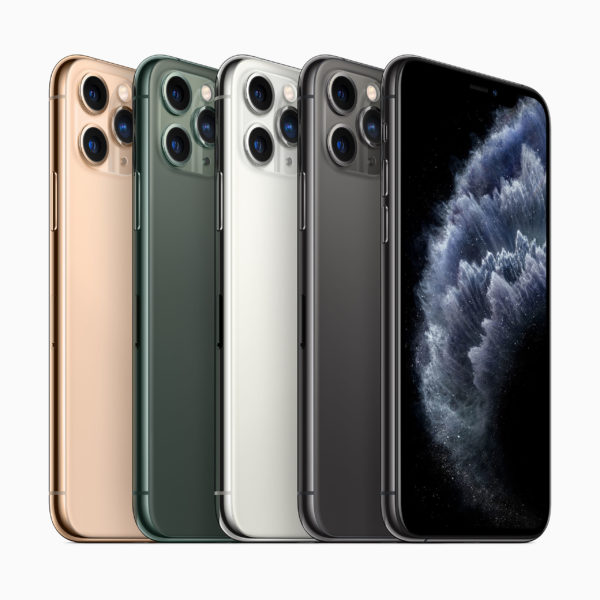 I have been firmly in the Android camp except when the iPhone 6 was released, but this year's smartphone slate from Cupertino has, to me, edged out its droid compatriots due to a combination of its strengths and its competitors' weaknesses.
Google's 2019 flagship floundered in battery life, while Huawei's latest phablet cannot run Google Mobile Services due to political headwinds. While the iPhone 11 is a mere incremental upgrade design-wise (or a step back) over its XS counterparts, Apple has delivered where it matters in camera and battery life.
The fruit company took a leaf (or two) out of the Google playbook with real-time computational photography smarts and an artificial intelligence-powered long exposure mode, then bested it with a triple-lens system.
In a perfect world where money is no concern, I will like the best of all worlds with a telephoto lens, midnight-green metal body and oodles of storage on a 6.5-inch iPhone 11 Pro Max – Esmond Xu
Montblanc Augmented Paper Sartorial Jet Khaki (S$1,145)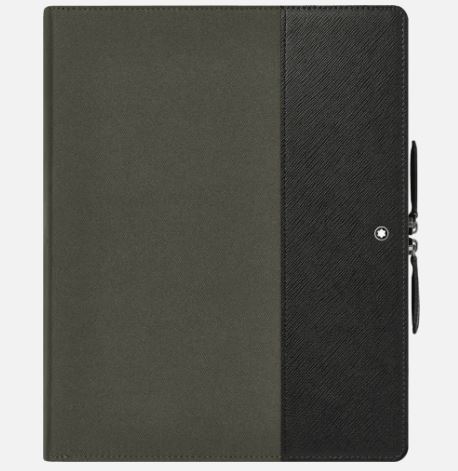 I bought a Samsung Galaxy Note 10 earlier this year, with the aim of digitising all of my notetaking so that they can be searchable and accessible on all the devices I work on.
However, despite a conscious effort to change my habits, I still find myself reaching for my Moleskine leather journal by default nine times out of 10. There's just something about the soft cover that flips open with a quiet air, the gentle sound of flipping pages, and the scratch of pen on paper that no digital device can ever replicate.
A compromise exists: many brands have a devised middle-of-the-road compromise that involves scribbling down your thoughts on paper, then allowing you to digitise your scrawls through mobile apps.
Perhaps none other have done so with as much flair as Montblanc, whose Augmented Paper tech comes clad in a distinctive design language. It cuts a silhouette that looks at home everywhere – whether you're an entrepreneur trying to impress potential investors, a CEO in your boardroom, or an aspiring screenwriter slash barista at Starbucks.
Best paired with any of Montblanc's famous fountain or ballpoint pens. – Raymond Lau
Apple AirPods Pro (S$379)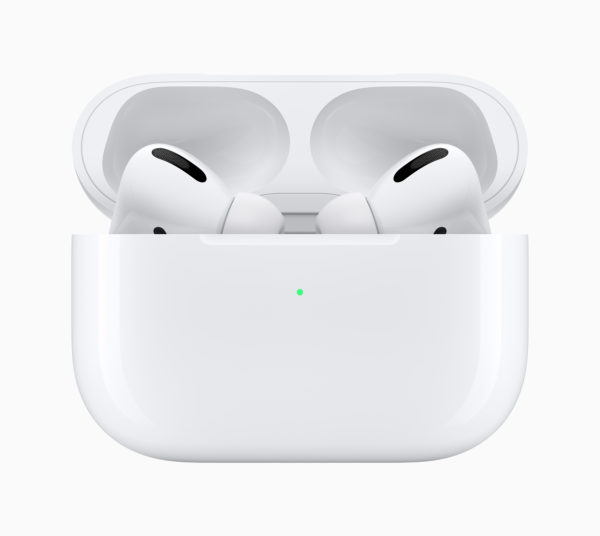 They sound better and have good active noise cancelling. These wireless earbuds are easy to carry and tiny enough to fit in any pocket or backpack. Comfortable to wear, they fit snugly into your ear.
It's the best for use on the plane. There are no wires to entangle you as you move around. The new controls on the earbuds are a cinch to use. And in transparency mode, you can hear any announcements. With active noise cancelling, it will drown out the sound of crying babies.
Battery life is about five hours but the charging case holds about 24 hours worth of battery juice. So on the long flight, you will never run out of juice to listen to your favourite singer or podcast. A life saver on those long boring flights. – Grace Chng
3 in 1 Wireless Charging Pad by Mophie (S$209)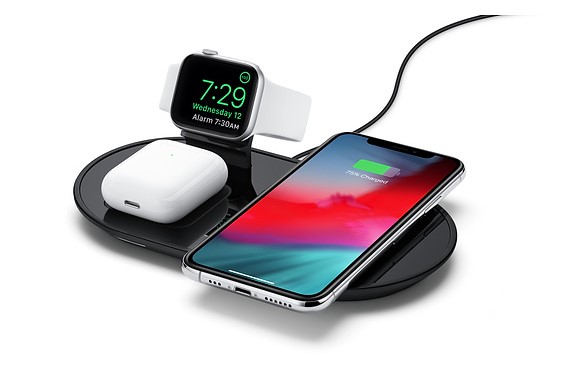 Qi wireless chargers are a life saver for minimalist packing. They can charge the iPhone, Apple Watch and the AirPods Pro at the same time, making them a traveller's best friend.
The multi-function stand needs only one cable, saving you from packing individual wires for specific devices. Besides, with 7.5W fast wireless charging, the iPhone will get juiced up faster than ever. – Grace Chng
Sonos Beam (S$649)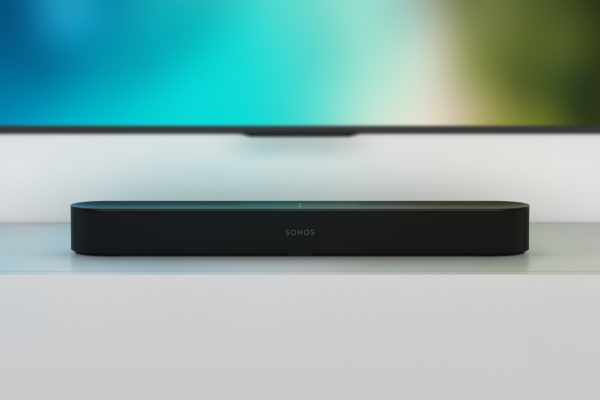 A true surround sound setup with multiple discrete speakers still provide the most immersive home theatre experience, but increasingly high-quality soundbars like the Sonos Beam that debuted last year are making themselves heard in compact apartments in Singapore these days.
Though it is a small setup compared to some of its larger soundbar rivals, the Sonos Beam's well-designed speaker array and efficient amplifiers enable it to effortlessly fill rooms with dramatic sound effects from your favourite Hollywood blockbusters.
The Beam is still one of the best soundbars I've heard and after recommending it to friends and family in the past year, I do hope to have one in my living room now that I've moved my old 5.1 setup to my study room. It's good enough for Netflix, for sure! -Alfred Siew
Alienware 27 gaming monitor – AW2720HF (S$899)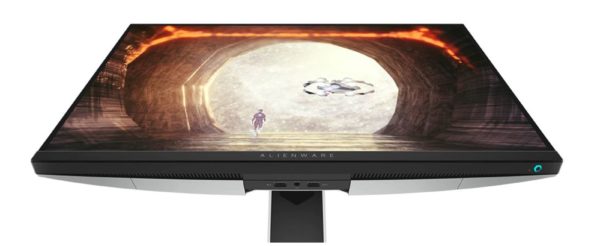 Gaming on a big screen TV has its pros and cons. The biggest pro is lounging on the couch and being able to accommodate an audience, while the biggest con is the ability to shoot accurately using the mouse and suffering wrist aches from lengthy gaming sessions.
For fast-paced shooters that require precision and dexterous mouse-work in order to take down enemies accurately, I prefer to sacrifice comfort for performance and play in my study on a monitor. And to fully enjoy the demanding games of today, a responsive gaming monitor is a must!
The Alienware 27 Gaming Monitor checks all the right boxes for me. Since my graphics card is an AMD Radeon, a compatible gaming monitor will need to support AMD FreeSync. The good thing is that the AW2720HF is also certified NVIDIA G-Sync-compatible, which means I can hook up my laptop that runs on a GeForce GTX graphics card.
Also, I like the fact that it is an IPS (in-plane switching) panel with a nifty 1ms response time, which doesn't blur out any of the action. With Full High Definition display at 1080p resolution, games will look pretty amazing on it. And at a generous 27 inches, it is a grand upgrade from my current 23-inch monitor.
What I also like is its subtle that doesn't scream "Look at me and all my bling". With discreet lighting positioned at the back, the minimalist design adds a touch of sophistication. It is also fully adjustable for height, swivel and tilt for maximum viewing comfort.
If Santa decides to bestow me this gift, I swear will have no more excuses about missing those headshots anymore. – Yap Hui Bin
Thoughts on our wishlists? Share with us here or on Facebook. Here's to a week of festive cheer to all our readers!
NOTE at 24/12/2019 6:03pm: Added Yap Hui Bin's entry to the wishlist.