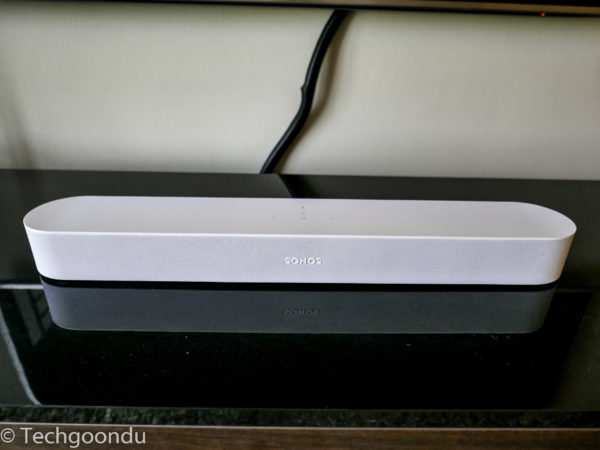 I'm usually not a fan of soundbars because of their limited audio quality, but Sonos has been putting out some decent ones like the Sonos Beam that was first out in Singapore back in July.
Much smaller than the company's Playbase from last year, the Beam is just 651mm in its width. It will easily fit under any new TV today, which starts from 49 inches.
It is also quite a looker, thanks to the clean seamless design that has the ports hidden tidily at the back. A simple all-mesh design wraps neatly around the front facade.
As soundbars go, the Sonos Beam is one of the best looking today. That's not a trivial thing, because many potential buyers would want to have a soundbar blend in well with their living room decor.
One new feature I like on the Beam is the inclusion of an HDMI port with ARC (audio return channel). This means that, if your TV supports it, you can connect to it and get the audio straight from the screen, instead of using an optical cable.
This syncs both your picture and sound more closely. So, the dialogue in a movie, for example, won't look out of sync with an actor's lips.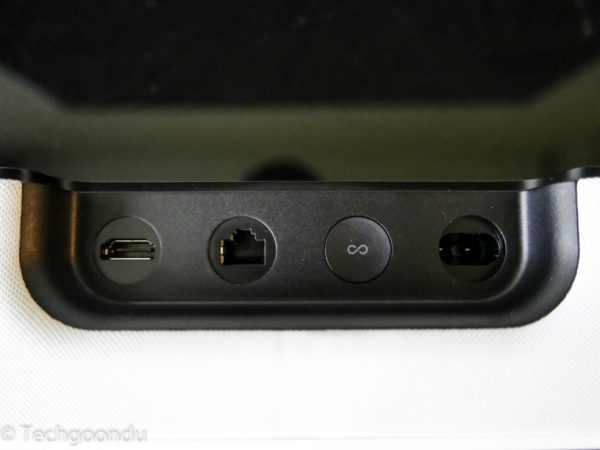 During my test at home, I connected the Beam to my Samsung TV without any issues. One downside is I have to download a Sonos app, as with the company's other devices, before I can set anything up.
I also cannot simply connect to the Beam via Bluetooth on my phone. So, to play Tidal, Spotify or Deezer or a host of other services, I have to link my music streaming service to a Sonos account.
Those concerned with privacy won't like this, but streaming straight from the Beam sure beats getting it from your phone over a flaky Bluetooth link.
That's not to mention that music playback sucks battery from your phone, so having your phone control, rather than play, the tracks is a better idea.
Once you power on the Beam, you'd notice that it packs quite a punch. When it comes to beefing up the audio from your TV, it immediately looks like your TV's long-lost twin.
Despite the Beam's small size, the array of speakers squeezed inside do a surprisingly good job of adding body and volume to what you get usually from your TV's thin-sounding speakers. Everything, even the Netflix startup animation, sounds fuller.
I like it that Sonos has smartly designed the Beam with an emphasis on dialogue. This way, key moments in a movie don't get drowned out by background music and special effects.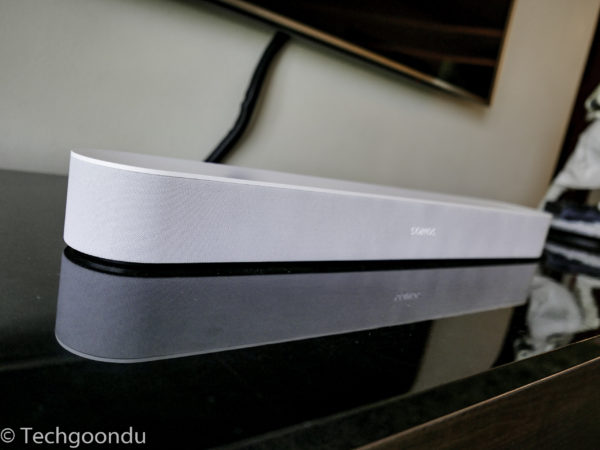 The bass is also well controlled. If you hear the footsteps of a giant in a scene, the loud thuds on the ground are focused and precise. There's none of the muddiness and vagueness of lesser speakers.
The five Class D amplifiers inside the Beam no doubt help with that. With their dynamism, they supply the power to move the four woofers and tweeter inside the Beam quickly and precisely. In other words, rich and deep bass that is accomplished.
Indeed, much of the Beam's success depends on the tuning and design of its audio components. Three radiators, as they are called by Sonos, help move air inside the soundbar adequately.
Remember, if air is stuck inside, the sound also gets stuck near the soundbar, resulting in a "small" sound that lacks the scale needed to fill a small room.
There's no cheating physics, of course. With its small size, the Beam could struggle to sound as convincing in a large room. However, that won't be a problem for its target market in Singapore – folks living in typically small apartments with living rooms that are shrinking all the time.
If you want more oomph in terms of low, rumbling bass, you can still have it, of course. You'd just have to separately buy a Sonos wireless subwoofer, which costs a rather overpriced S$1,149.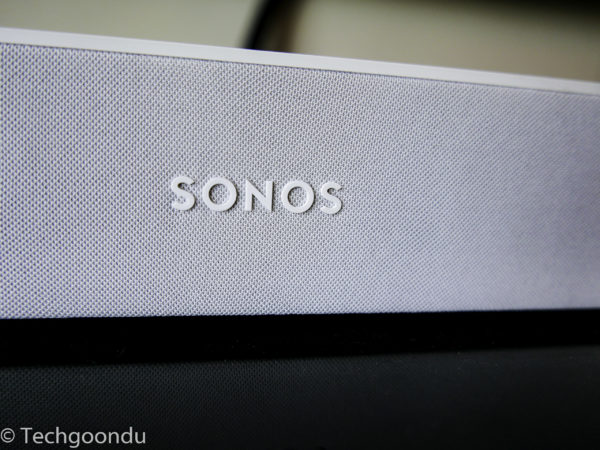 What is probably the biggest downside for the Beam is its music presentation. As I noticed at its launch back in July, the soundbar lacks a little air when it comes to playing back anything from jazz vocals to large-scale orchestras.
The sound seems a little congested and lacking in scale, unlike the larger and more expensive Playbase, which I was impressed with last year. On the Beam, there isn't the same convincing presence of a sound stage to fool you into thinking you're hearing a band in front of you.
Simpler pieces that involve little more than a single singer's vocals are not as big of an issue, fortunately. However, while the mid-range is decent, many higher notes often seem like they are rolled off.
In fairness, the Beam is aimed more at users who want to enhance their Netflix movies than audio buffs seeking a realistic reproduction of a live performance.
Plus, support for services like Amazon Alexa, which lets you control the music playback using your voice, will win over some users. I'm not a fan personally – it's not hard to use your phone to control things – but these services are a big thing for others.
For these features, the Beam scores high with the right looks, performance and price. At S$699, it isn't the cheapest soundbar for its size, but don't judge it by that alone.
Cliched as it may seem, this is one soundbar that truly punches above its weight. The Beam should be a top contender if you want a compact upgrade over your TV speakers.