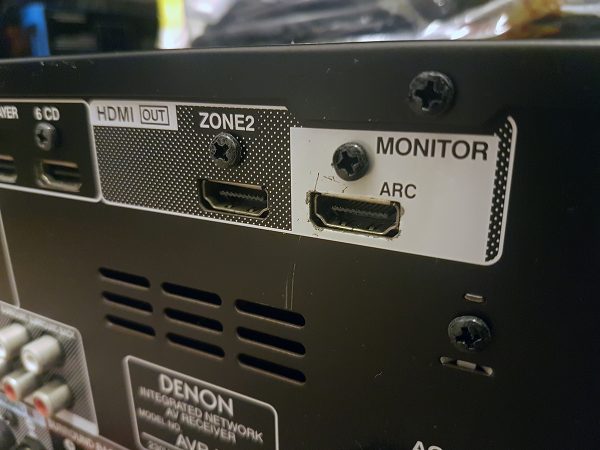 Among the dozens of new features you get on a new TV today, one of the least used yet increasingly handy one is something called Audio Return Channel (ARC).
A feature that's been around for a few years now, it essentially takes the sound from your TV and sends it to a supporting AV receiver or even sound bar.
ARC wasn't such a cool thing at first, because you usually connected all your sources, such as your Blu-ray player, game console or cable set-top box to your AV receiver, which then sent the picture on the big screen and output the sound through your speakers.
However, now that your TV has become smart, it too has become an important content source. Think of the apps that your latest smart TV has, from Netflix to YouTube and other streaming content.
Arguably, the most high-quality stuff that home theatre fans are after comes over a smart TV now. Netflix, for example, is the main source for the glorious sun rays made possible with HDR (high dynamic range) or the minute detail seen in 4K content.
With such great visuals, why have the sound stuck on the usually underwhelming speakers on you TV? ARC enables you to send that audio to your AV receiver or sound bar.
In the past, you needed a separate connection, usually using an optical or SPDIF audio cable. That's assuming your TV supported that link, of course.
With ARC, you only need one HDMI cable. So the cable you'd usually connect to the TV for video also serves to send audio back the other way. All HDMI cables should support the feature, so you're fine as long as you haven't got a really el cheapo one that doesn't even function properly.
Also make sure you find the ports on your TV and AV receiver that say they support ARC. Not all ports do, so look carefully when you first set things up, to avoid having to pull up the setup and redo things later.
Do note that not all TVs and receivers support ARC. Good news is, you should have that built in if you have a TV that's no more than a couple of years old. The same for AV receivers, many of which also support the feature.
After I changed up my TV and AV receiver in the past year, I made sure to hook them up via an ARC link. I never regretted.
All I have to do now is change the source on the Marantz AV receiver to TV Audio, to hear what's streaming over the Samsung smart TV.
This way, Netflix shows can have their audio sweetly projected over the home theatre system's 5.1 speakers. Yes, with the added bass from the subwoofer as well.
Plus, if I wished to use the TV to stream videos over the home network, I can send that audio out to the AV receiver and speakers as well.
ARC doesn't fit all scenarios, of course. If you have a cable box, I'd still recommend that you send that signal to the AV receiver directly. The same for a game console or Blu-ray player.
Still, if you have a supporting ARC TV and AV gear, I'd say give it a try. With more content coming through your smart TV in future, this could be the "return path" that gives you much better audio for a wide range of content.