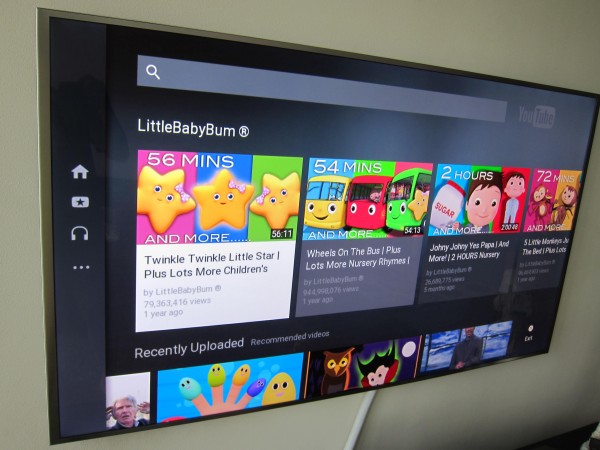 Channel surfing is a way for me to unwind in the evenings, after a long day.
Yesterday, I spent hours stuck on the couch, not surfing through StarHub's same old cable channels but looking around for YouTube programmes on my Samsung smart TV. 

While searching for 4K videos of Tokyo, I chanced upon episodes of the Japanology Plus lifestyle show on YouTube. In particular, I discovered a delicious one on all things ramen – food porn, as a friend described it after I shared the link on Facebook.
Discovery is something that's not often talked about when it comes to smart TVs. Sure, these Internet-connected TVs have been around for a few years now, but today's versions are fast, smooth and deliver a much improved experience.
Discovery is something that good, old pay-TV operators, even with their souped up on-demand offerings today, cannot provide as well. Today's smart TVs have torn down walled gardens, enabling viewers to discover all sorts of online content.
YouTube is the easiest to find new stuff on. Kids' programmes, for example, the Little Baby Bum series, are a hit with my daughter who's coming up to two.
During Singapore's election season last month, my wife and I spent hours watching the rally speeches. Some of them were streamed live from a Web browser while others I caught later on YouTube or Mediacorp's Toggle app.
They say TV has changed and people no longer want to watch stuff together in the living room. That's not always true. You can discover new content together and still share a screen, while catching up on other stuff on the phone or tablet separately.
There's a sense that smart TVs have the critical mass now to change the way content is delivered everywhere. Some 45 per cent of Western European broadband homes have smart TVs, according to research firm Parks Associates.
In Germany, where more than half of homes have the Internet-connected screen, Sky Deutschland has streamed its TV content to LG TV owners. An app on the TV lets them watch movies, drama series and live Bundesliga football matches for €9.99 per month.
A skeptic previously, I've been won over by the experience of streaming videos direct to my TV. I've written about interactive TV since the 2000s, and witnessed the cord cutting revolution, but smart TVs today bring the pieces together in a surprisingly neat way.
It helps that today's living room screens come with computer chips as fast as what you'd find on a smartphone. Some, like Sony's TVs, run Android as well.
What's needed are more content and a smarter discovery process. And these are fast improving right now.
LG is streaming 4K content to its 4K TVs sold in Singapore. Until the end of this year, viewers of selected TVs can watch Korean shows such as The Producers and Reply 1994 straight on their TVs for free.
There's the other biggie. Netflix is turning up in Singapore early next year, which means you will likely be able to stream thousands of shows, such as House of Cards, directly onto your TV for a low monthly cost.
Folks who view the American version of Netflix via VPN (virtual private networking) services now or buy their own set-top boxes to connect up to the Net can skip these steps soon.
I still have my home theatre PC in the TV console, but I turn it on less and less nowadays. It's there because it's always been there.
The same for the StarHub set-top box. The interface is slow and clunky – it sometimes goes unresponsive for a good many seconds – and I already know very well which handful of channels to go to when I channel surf after a long day.
If I want to find something new, I have a better chance looking up the smart TV interface, which also provides a smoother experience.
To be fair, I don't know if the Japanology shows I watched yesterday are released by NHK. I'd certainly wish for the Japanese broadcaster to offer them – even for a fee – direct to smart TV users.
These connected screens offer another way for content creators to reach out to viewers, who are now free to explore beyond the list of channels from their pay-TV operators.
Who knows, a show could even be crowdfunded on the TV and delivered directly to the audience in future.