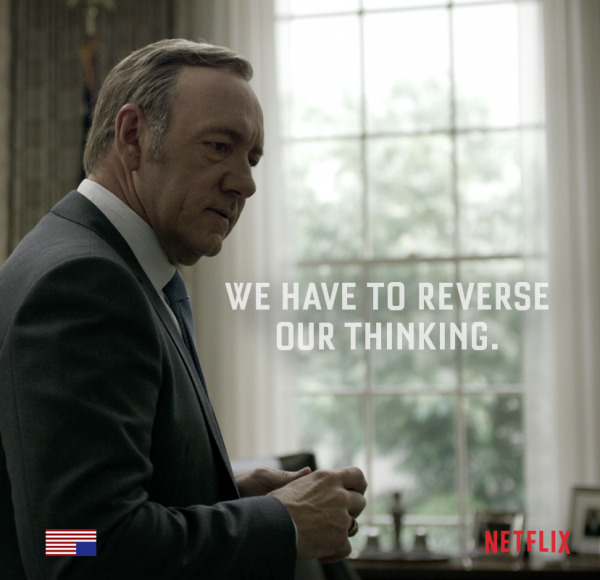 Singapore's couch potatoes will be getting thousands more movies, drama series and other TV content coming to their homes in early 2016, as the popular Netflix video streaming service makes its way here as part of its global expansion.
It will deliver the programmes in high definition as well as Ultra HD 4K on "any Internet-connected screen" here, said the company today.
It will also be opening an office here, as it expands the service to South Korea, Hong Kong and Taiwan, also by early 2016.
Netflix will be welcome by folks who have been connecting to the United States version of the service using virtual private networking (VPN) links that make them appear as American users.
Just last week, ViewQwest unveiled a set-top box that comes with such a service that hooks up not just to Netflix but other TV services around the world.
Among the most popular shows that Netflix has are its original productions such as House of Cards. It streams 100 million hours of TV shows and movies a day to more than 65 million viewers in 50 countries.
What the company didn't say today was how much the service will cost in Singapore, though there are hints to this from prices around the world.
In Australia, viewers pay AU$8.99 (S$8.96) for standard definition, AU$11.99 for HD and AU$14.99 for 4K TV. In the US, this is US$7.99 (S$11.31), US$8.99 and US$11.99.
Another important point for Netflix to answer is how different will the programmes be from the American service. Understandably, it will have to abide by Singapore's media regulations, so that could mean a different lineup of shows.
Still, the increased competition means that more people could be encouraged to cut the cord with traditional pay-TV players.
Not only are the buffet-style flat-rate prices attractive, they are easily accessible from apps that run on many different devices, such as smartphones, tablets and game consoles.
To be fair to Singtel and StarHub, both have also introduced video-on-demand services that cater to the changing habits of viewers. StarHub last month came up with its own streaming service that let users watch its programmes without paying for a basic bundle price.
The biggest question is which pay-TV operator could cater to the varied tastes of a diverse audience in Singapore, which speaks four official languages.
One obstacle standing in the way of Netflix could be the issue of Net neutrality. Local players won't be happy to have so much video traffic clog up their broadband networks while being derived their share of the pay-TV pie.
Expect them to push even harder for Netflix to pay them add-on charges to connect users over their networks, as Singtel has done previously. They won't make the game easy for the new player in town.