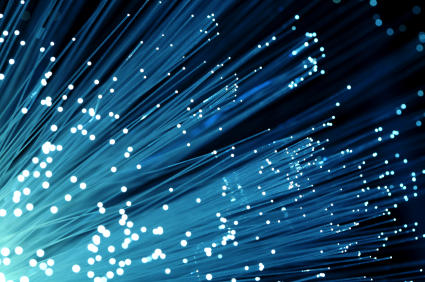 Despite the fierce competition, it's not often that Internet service providers (ISPs) in Singapore describe their rivals as "gangsters" out to collect "protection money".
Yet, that was exactly what MyRepublic and SuperInternet did last week and today, they had to apologise for those strong words.
A MyRepublic spokesman had told The Straits Times that it had to pay big telcos – presumably Singtel and StarHub, the two biggest here – "protection money" to connect via the shortest path to many local websites hosted on them.
SuperInternet's managing director Benjamin Tan also pushed the government regulator for tougher rules, saying "gangsters" will rule if the police did not act.
At the heart of the argument is this issue of peering, and how customers of smaller telcos here – SuperInternet, MyRepublic, ViewQwest and M1 – connect to the two biggest players here.
Why it has stirred up such emotion is because this determines how fast their users can hook up to a growing amount of content based locally in Singapore as well.
It just happens that the Infocomm Development Authority (IDA) now believes there is nothing seriously wrong with the market. It does not want to force Singtel and StarHub to exchange traffic freely, or peer, with these small players.
The story goes back to the early days of the Internet in Singapore, when there were only three ISPs in the shape of SingNet (a Singtel subsidiary), Cyberway (acquired by StarHub in 1999) and Pacific Internet. Back then, they had so-called local peering arrangements.
This meant they all exchanged traffic freely. In other words, a user on Singtel could connect to a Cyberway user in the shortest route on the Net, meaning a fast link.
Pacific Internet is no longer selling the same Internet services in Singapore today, so that leaves Singtel and StarHub as the two big operators peering with one another in that manner.
Newer players do not "peer" with these two biggies today. To hook up to their bigger rivals, they have been told to pay a few times more than what it costs to connect to overseas telcos. It's like paying more to travel from Sengkang to Serangoon than all the way overseas to Hong Kong.
So, these smaller players either pay up this so-called "protection money", or route their traffic through places like Hong Kong before coming back to Singapore.
If you think this defeats the purpose of Singapore's high-speed fibre network which boasts speeds of up to 2Gbps now for homes, you're right.
Why then is the IDA not forcing the big boys to connect on a "peer" or equal basis? In many places, these sorts of agreements are commercially based. In other words, the bigger players have no benefit to hook up with the smaller ones, thus they ask for a fee to hook up.
Yet, this goes against the Singapore regulator's aim of promoting the local broadband network and leveling the playing field for all ISPs. If small players are forced to pay dearly to connect to their bigger rivals, would they not incur unnecessarily inflated costs and be less effective in competing?
Sure, the market has changed since the bad old days when Singtel and StarHub tightly controlled almost all the telecom cables underground. Today, the new fibre broadband network has to be made available to all players at the same price.
At the same time, content delivery networks such as Akamai have also cached content from overseas here in Singapore, making it available to all players here. That's why you can download a game on ViewQwest, M1 or any local ISP often at such high speeds.
Yet, there are reasons why the IDA has to act here. What happens, for example, when video streaming services become common in Singapore? Will the smaller ISPs have to pay extra to connect their customers satisfactorily to this content if it is delivered from the big boys' servers?
The same applies for virtual private networking (VPN) services. If you are on M1, but your company's servers are on Singtel and StarHub, you might not get connected as fast to them as if you were a customer of the two big telcos.
There are few examples of consumers being affected right now, says the IDA. However, latency-sensitive applications like a VPN connection to a remote desktop in the office or a streaming video service will force small players to connect to these bigger players – at a high cost.
Yes, Singapore's broadband market has opened up. Prices are among the lowest for fibre broadband and speeds among the fastest in the world. But the quality of the connection counts as well, as we argued a couple of years ago.
If a small ISP has to route your traffic around Asia before coming back to Singapore, your 1Gbps broadband could feel like the slow, old broadband service of years ago.
If that same small ISP has to cough up a large sum to connect to a bigger rival, the competition would erode. Prices might remain low, but the experience could be poor, as a result.
In IDA's call for comments last month, it estimated that that only about 5 per cent of locally-bound traffic is routed overseas and back. You wonder if that's the cause or the effect. It could be that smaller players are paying up to connect to the big boys because they have to.
In the 1990s, when Singapore embarked on its first broadband project, a fast local network was one of the stated aims. Today, only half of the 50 ISPs, content providers and data centre operators connected via the Singapore Internet Exchange, a hub of sorts for everyone here to link up, are peering.
That has to change. Users are going to share more files among themselves, see their doctors virtually via a video call and generally connect more among themselves.
That means the links between big and small telcos have to be fast. That means all telcos should hook up on equal terms to improve Singapore's Internet experience. Fragmenting the market through today's unequal connections harms the online experience for users.
The IDA, in adopting a "light touch" approach now, could be handing the big boys an unfair advantage in the years ahead and stunting the growth of truly speedy connections among users.
IDA is seeking feedback on this issue of peering in Singapore. Send your comments to the regulator by March 27, 12 noon. Details here.