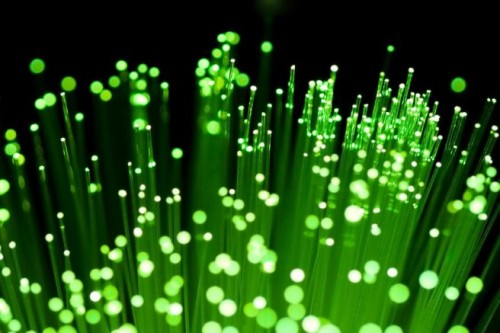 ViewQwest has fired the latest salvo in the red-hot fibre broadband market with a 2Gbps Internet service, the first of its kind outside of Japan.
The Internet service provider (ISP) will start a trial of the service involving 20 to 30 existing customers from now till the end of 2014, before launching it by the first quarter next year. The price of the 2Gbps service has not been finalised.
Trial participants can continue to use their existing equipment from ViewQwest to enjoy the 2Gbps service, though the ISP will provide enterprise-grade networking gear for those who wish to test the service on a single computer.
During a media briefing today, ViewQwest executives said its 2Gbps service will likely benefit folks who require a speedy connection for financial trading and streaming ultra high definition videos.
ViewQwest's move follows efforts by smaller ISPs to disrupt the consumer fibre broadband market this year.
Earlier in January, MyRepublic rocked the market with a $49.99 per month offer for a 1Gbps service. And in September, M1 slashed the monthly cost of its 1Gbps plan to $49.
A faster service, however, does not always mean a better Internet experience. Other factors, like latency and the amount of bandwidth available for consumers connecting to overseas websites, matter too.
While it remains to be seen if consumers will bite, ViewQwest needs to make sure it does not encounter the installation delays that plagued MyRepublic.
To that, ViewQwest chief executive Vignesa Moorthy said the company will not take on more orders than it can fulfil if there's overwhelming demand for the service.
Meanwhile, ViewQwest has slashed the monthly price of its 1Gbps fibre broadband service from $149.95 to $89.95. It also upgraded its entry level plan from 300Mbps to 600Mbps for the same monthly price of $65.
In April 2013, a Sony-backed ISP started offering the world's first 2Gbps fibre broadband service in Tokyo for US$51 per month.