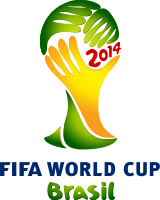 You'll be able to watch the World Cup in Singapore on either SingTel or StarHub, when the biggest sporting event kicks off in June. However, you'd have to pay more than S$100, unless you sign up for a contract with a pay-TV operator.
SingTel today said it had won exclusive TV rights to the live matches. Thanks to Singapore's cross carriage rules, it will have to show the matches on StarHub set-top boxes as well.

Like with the Barclays Premier League, football fans will have to sign up with SingTel, no matter which box they intend to watch the games on. The cost for this standalone package? S$112.35.
There's a twist though. SingTel says it will waive the cost if you sign up for its Mio Stadium football package for two years or renew your contract for the same period if you already are with the red camp.
That will surely have StarHub fuming, because it will see that the government regulator has allowed SingTel to artificially lower the cost, despite a sticker price that applies to both operators' customers.
Still, there's nothing to stop StarHub from coming in with a similar offer, say, to take the same price off for subscribers who sign up with it. That was a similar strategy that it took with the Barclays Premier League, and a similar move will surely draw customers to the green camp, which still has a larger number of channels.
If that happens, consumers could benefit from lower prices for the first time in years. That's a big if, of course, but the competition will be something that football fans would welcome.
[UPDATE: StarHub has said it would not offer a rebate for the World Cup matches. See statement below]
The list price, after all, has gone up from S$88 (or S$66 for early birds) in 2010. Part of the reason, as you'd expect, is that TV rights for live sports have become more expensive. Unsurprisingly, Fifa is saying that the production costs for the beautiful game have gone up again for this year's World Cup.
While it's not known how much SingTel paid for the TV rights this time, TVB in Hong Kong is said to have forked out HK$400 million (S$65 million). That's more than three times the S$21 million that StarHub and SingTel were thought to have coughed up in 2010.
Like it or not, live sports will be more expensive in the years ahead, because people seem ready to pay more to watch it. If you object to that trend, as we did back in 2010 (read our commentary), the only thing to do is just tune off.
For those who still want to watch, at least this time round, the rights have been secured three months ahead of the World Cup, unlike the last-minute scramble four years ago. And now, you can watch on either set-top box.
If you are on SingTel, you can even get to watch it for free, if you decide to tie yourself down to a long-term contract. That's not unlike what you do when you buy a discounted phone from a telecom operator.
Now, if StarHub were to come up with discounts that are just as compelling, football fans will get yet another choice.
Have things improved all that much? The situation is not perfect, but it could easily have been worse. If one operator got exclusive rights and didn't have to share the content, you'd have no choice but to go for that operator.
And you'll probably have to sign up for other programmes you don't watch and at whatever price that is demanded, to get that month's worth of football.
So the bottomline is this – if you don't like to be tied down to a long contract, then the asking price of more than S$100 for a month's football is probably too much. But if getting on a contract is fine, then there seems like a better deal this time round.
UPDATE: StarHub has released the following statement:
"We are concerned that customers will have to pay more for 2014 FIFA World Cup (World Cup) from $66 to $105 on a standalone basis. At a time of escalating sports content costs, we made a sincere offer to our competitor for a similar arrangement as the last World Cup. A joint bid would have spread the cost of the content and allowed both operators to offer the tournament at a more affordable price, benefitting all viewers in Singapore.
"Unfortunately, our competitor chose to acquire the rights exclusively. The higher price our competitor paid for the exclusive rights for this year's World Cup (compared to 2010 World Cup) exacerbates this trend. Overbidding resulting in soaring content costs will have far-reaching implications in the future for viewers in Singapore.
"In addition, our competitor's World Cup offer sets a precedent for operators to acquire exclusive content at high prices to lock customers into extended contracts, which runs counter to the cross-carriage regime's objectives.
"StarHub will comply with MDA's cross-carriage direction, and broadcast the 2014 World Cup on our platform. However, unlike the Barclays Premier League where we provided a rebate to our customers who chose to subscribe to the content cross-carried on our platform, we will not be able to provide a rebate for the World Cup.
"The rebate was intended to help our customers, but it has inadvertently encouraged our competitor to continue making higher exclusive bids, which in turn, further inflates the cost of sports content. We do not support overbidding of content prices by our competitor, as it will have long-term adverse implications for the industry and Singapore viewers."
UPDATE 2: SingTel has issued a response to StarHub:
"As the Home of Football, SingTel wanted Singapore to have certainty with regard to the World Cup. A joint bid with StarHub was actually one of the first options we explored. However, we were not able to agree on a joint offer that would meet the content rights holder's expectations. With a very real threat of Singapore not having the World Cup, we had to proceed with the next option, which was to go on our own.
"The price eventually secured was reflective of global sports content costs – contrary to our competitor's unsubstantiated comment, we did not overbid. We negotiated as low a price as we could achieve and have now delivered for the first time ever, a compelling option for fans allowing them to enjoy the thrill of the World Cup for free."