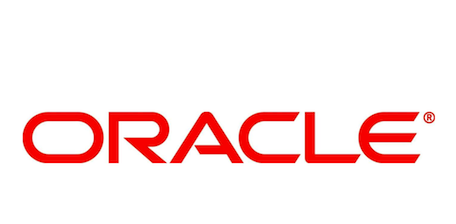 Big data is like the cloud-season all over again circa early 2009.
Having hit a threshold of mainstream respectability, every major IT vendor was talking about cloud in 2009 and trying to put their mindshare stamp on the space.
A few years down the road, the cloud is firmly entrenched in the lexicon of IT folks and even mainstream media.
The current hot IT meme of choice for 2012?
Big Data, as every big IT vendor — especially those in the storage and software space — is talking about some form of it.
If you haven't heard of Big Data yet, at it's heart it is where systems collect massive amounts of data and act on it in real-time.
It promises to deliver a world where machines, through self-learning and the ability to spot patterns, help us solve problems. Key technologies include cloud, virtualization, and in-memory databases, just to name a few.
At a media luncheon yesterday in Singapore, enterprise software behemoth Oracle shared with us their vision of big data as their CTO for Oracle Asia Research and Development Centres Kevin Walsh was in town.
Their pitch was that although a lot of people are doing big data, from the likes of Google to SAP, nobody has the breadth of the software stack that Oracle has, and you need to interact with the stack to execute the big data paradigm.
"Build-it-yourself does not scale well," warned Kevin. Assembling your own Apache Hadoop or Google MapReduce project could be good for trying out smaller projects, but would be a headache once you scale up.
He also mentioned that beyond the software stack, they also have native hardware capabilities to build their own customized machines which will run faster for Big Data solutions, courtesy of their acquisition of Sun.
Whilst one could quibble with any big vendor on nitty gritty negatives for all the good points that they tout — general higher price points than smaller firms, vendor lock-in, integration of varied acquired products in the portfolio, ability to work with other vendors, etc. — to me it doesn't matter.
Especially for something still new like Big Data , I can get bet you that CTOs and CIOs could care less about what your product offering is but what it can do for them. Enterprise sales are typically not about specs but about solutions.
So a word to vendors: Don't drown journalists in a flood of architecture specs. What is not as important as why,and most importantly how.
The million dollar question is: "How do I leverage Big Data so that it makes my business better?"
Big Data in ASEAN markets
So I asked the Oracle folks not to tell me about specs, but what challenges their customers were facing in moving to Big Data and the problems they were trying to solve. And that is where the answers got a lot more interesting.
For ASEAN, Kaleem Chaudry, senior director for enterprise technology at Oracle, the bright sparks for Big Data for the next six months reside in a couple of key sectors: Telcos, banks and government.
For telcos, especially for prepaid markets, there isn't a lot of loyalty and churn is prevalent. By mining data from millions of call data records, a telco can pull information they need to selectively target customers and retain them.
For banks, a use case that Oracle is seeing is about building up accurate risk profiles by mining lots of details of potential loaners.
For government, some use cases include homeland security and dengue fever monitoring. By assimilating various data streams from different agencies, Big Data systems are able to spot unusual patterns in the data that may prove to be a threat to citizens.
Big Data is still in a very early stage in its evolution. It's no surprise that the industries that invest in pilot projects are those in traditionally aggressive cut-throat industries like telcos and finance, and governments who have deeper pockets.
It might take some time before customers are wiling to share how they are using Big Data to solve their problems.
However, if you're a vendor in this space, you can definitely come up with interesting ways to explain why Big Data is important and fight for mindshare.