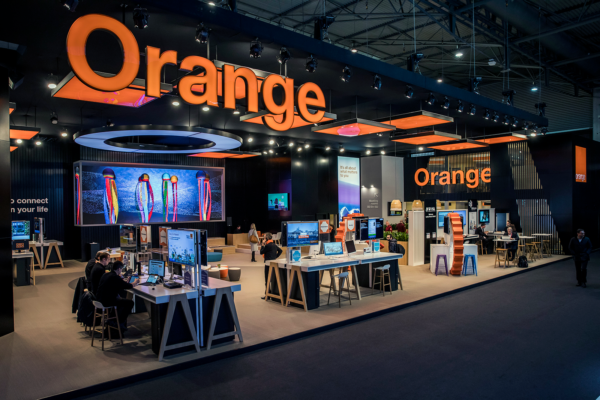 France-based Orange Business Services (OBS) is partnering with Chinese telecom equipment maker Huawei to launch a new global public cloud offering targeted at large multinational corporations.
With the new service, launched on Tuesday, OBS will provide consultancy, auditing, integration and managed services over the cloud. It will also supply the data centre facilities, network and security infrastructure, customers' infrastructure and applications management.
By offering a bundled service, it hopes to differentiate itself from its competitors such as Amazon, Microsoft, Google and others which focus on basic cloud utilities like compute, storage and memory.
This partnership is strategic for both companies. OBS gains a strong foothold in China as Huawei is the top telecom equipment vendor there. Expanding beyond Europe, OBS is eyeing Chinese businesses seeking to globalise their operations. It is also interested in helping American and European businesses growing in China.
For Huawei, it is a way to tap into Fortune 500-type of customers which OBS serves. As an equipment vendor, it will build the hardware and develop the technology platform.
Huawei will bow out once it builds the cloud platform for a business, handing over the admin "key" of the infrastructure to OBS which will provide customer support and other services.
Derrick Loi, OBS' global head of Orange Cloud for Business (International), said his company's international public cloud platform, led by his regional team based in Singapore, will help multinational corporations migrate their legacy enterprise applications to the cloud.
Six major cloud nodes will be set up here, in the United States and Europe, to ensure that its customers' business operations will be available globally, reliability and securely. A seventh node this will be established in Middle East or Africa in 2018.
The new offering will be rolled out across Europe, the US and Asia this year. Services for Middle East and Africa will follow next year.
Dr Helmut Reisinger, OBS' executive vice-president for international business, said digital transformation is driving the explosive growth in public cloud services.
According to research company IDC, 60 per cent of the top 1,000 enterprises in the Asia-Pacific will have digital transformation this year as their key corporate strategy, he said.
"For several years, the cloud services growth has been mainly in the private cloud area. With digital transformation, we see that businesses are going cross-border with their operations," he noted.
"They want to simplify, bring their IT costs down and ensure that their services are available to their employees everywhere. A public cloud platform will suit their strategy," he added.
Research reports show that spending on public cloud platforms are skyrocketing. Citing figures from research company Forrester, he said enterprises will cough out US$64 billion by 2020 for public cloud services, rising from US$32 billion this year.
In developed countries in Asia-Pacific such as Singapore and Australia, he said Gartner research firm forecasted the public cloud services market to grow 17.7 per cent this year to total US$10 billion this year, up from US$8.5 billion in 2016.
Grace Chng is a veteran tech writer.
UPDATE at 02/05/2017 2:10pm: The article has been updated with the latest designations for OBS executives Derrick Loi and Dr Helmut Reisinger. The number of nodes and their locations have also been updated. The updated information was presented to Techgoondu after the article ran.