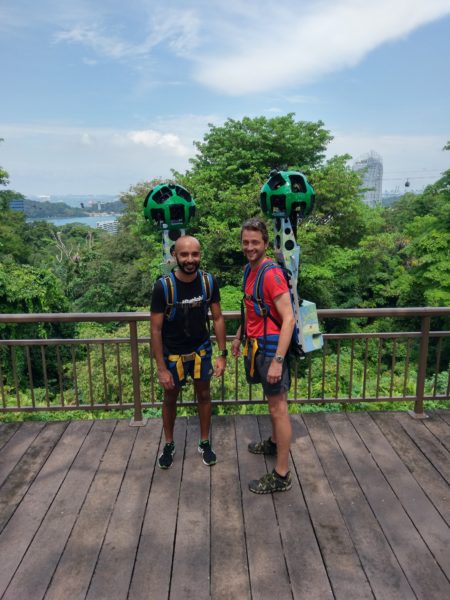 Avid runners will tell you that it is important to try out different running routes to break the monotony of the activity. But it can be difficult to find routes that offer a change of scenery while suiting your training habits.
That is why Google is teaming up with JustRunLah!, a group of running enthusiasts, to capture Street View imagery for running tracks along parks and nature spaces in Singapore to make it easier for runners to plan a route.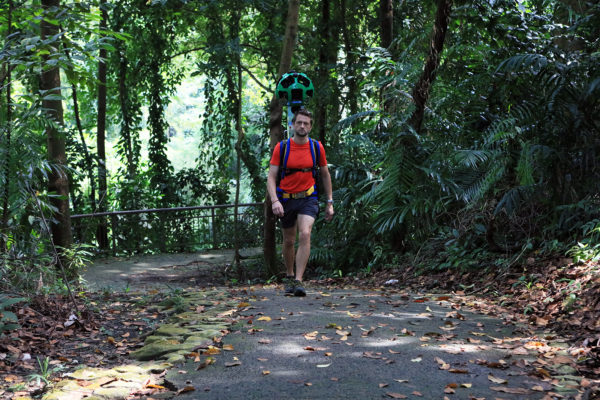 Peter Tan, managing director of JustRunLah!, said: "While Singapore is a small country, there are numerous running trails that our community has discovered, and capturing this online is a great way for us to share these hidden gems with more people."
Announced today, this collaboration is the first ground-up initiative that Google has been involved with in Singapore. It was a couple of members of JustRunLah!, including Tan, who approached Google to suggest the partnership.
Some of the running trails that they will be mapping include the Botanic Gardens, Marang Trail and MacRitchie Reservoir. In total, they plan to capture over 30 running routes in Singapore, covering more than 400km.
According to Cynthia Wei, the Street View program manager at Google Asia Pacific, Street View has helped many people to plan trips for holidays and navigate their way around cities.
"While Street View has proven to be a useful tool for drivers, we'd love to make it more relevant for Singaporeans who are passionate about running and looking for new places to explore," she said.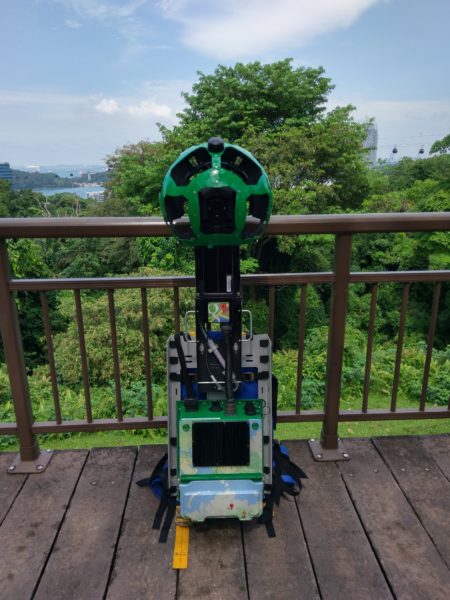 So how does the mapping of the routes work?
Volunteers from JustRunLah! will traverse the various trails while equipped with the Street View trekker, which is no easy task. The trekker weighs 20kg, roughly the same weight as the field packs that bring back bitter memories for many Singaporean men.
Aside from the heavy weight, the trekker is also quite tall as the 15 cameras on top must not be obstructed by the back of the carrier's head. I was given the opportunity to try carrying the trekker, and found that I had to pay attention to keeping my balance lest I fall over.
I would say that carrying the trekker feels similar to carrying an army signal set with the long antenna attached.
The cameras will capture photos every 2.5 seconds, which is 24 photos per minute. Given that it can take up to a few hours to cover a trail, there will be plenty of photos to process into seamless panoramas.
However, it will be a while before these routes start to appear on Street View. Google and JustRunLah! said that there is no specific timeline to complete the project, but it would take many months to fully map and stitch the captured photos into panoramas.
When the project is eventually completed, being able to see a first-person view of the running routes would certainly make it much easier to plan a run. Maybe it would incentivise some Singaporeans to train more regularly for IPPT.
30 newly mapped locations in Singapore
Today, Google also announced that Special Collections from 30 newly mapped locations in Singapore have been made available on Street View. There are now a total of 85 Street View locations in Singapore.
The new additions include places like St John's Island, Sungei Buloh Wetland Reserve, Resorts World Sentosa and Universal Studios Singapore.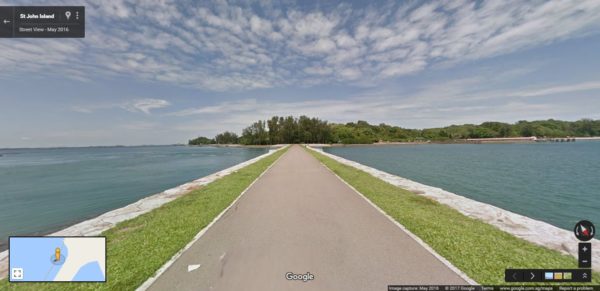 "Singapore is a top Asian destination for tourists worldwide and having the newly added Special Collections on Street View will give tourists a first glance of what our city has to offer," said Wei.