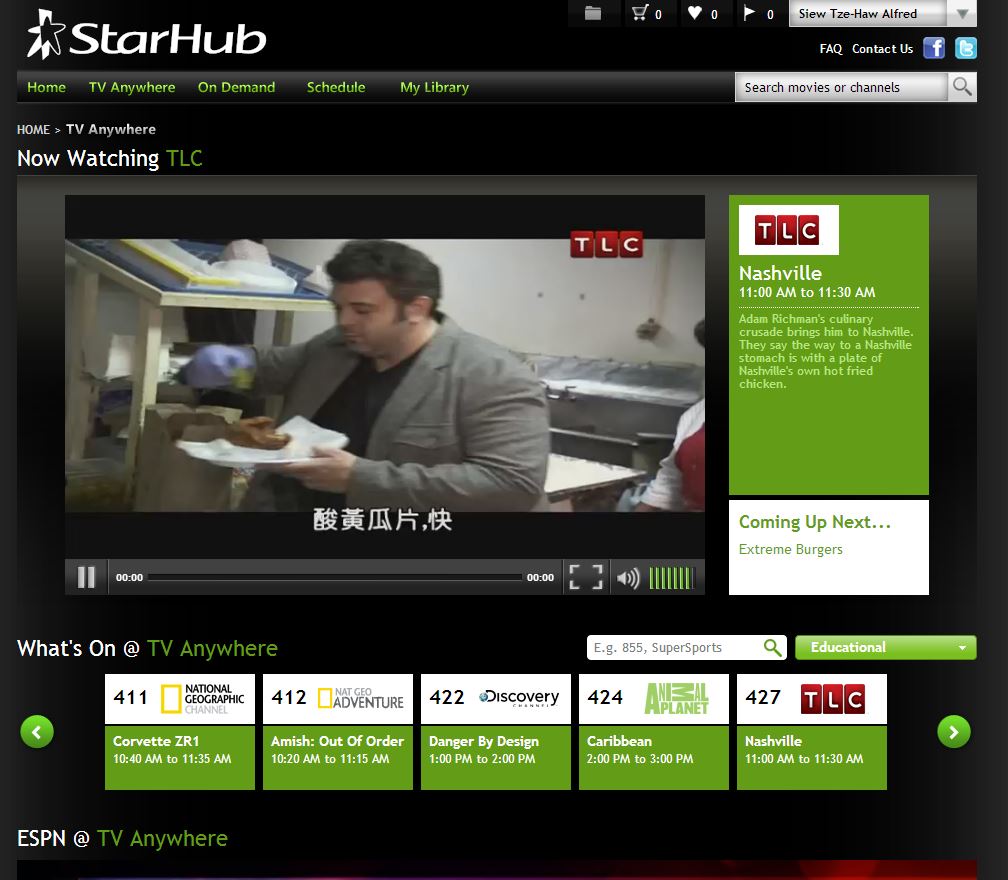 StarHub pay-TV viewers can now watch Cartoon Network, Comedy Central Asia and eight other new channels on their PCs, tablets and smartphones, as the cable operator expanded the lineup for its TV Anywhere service to 36 channels this week.
Similar to what broadcasters in the United States offer, the service is aimed at retaining customers as TV viewing habits shift. Instead of using a set-top box, it lets StarHub cable subscribers view their favourite programmes on any device they prefer, and often at their own time as well.
To view the programmes, users simply head to StarHubTV.com and log in with an account that is linked to their StarHub cable TV subscription.
The 10 new channels include five high-definition ones, such as Comedy Central Asia HD, Discovery HD World and KBS World HD.
Those subscribing to StarHub's sports channels will get to watch F1 and La Liga football on their own devices, while folks who follow Hong Kong's TVB drama series such as The Confidant can view the episodes on demand.
Despite the threat of online piracy and competition from "over the top" providers such as Netflix, which a small but increasing number of Singapore viewers are connecting to the US for, StarHub's TV operations appear to be doing alright, according to recent reports.