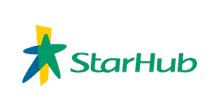 The broadcast of Euro 2012, the first pay-TV content to be licensed under Singapore's cross carriage regime, has helped boost StarHub's net profit after tax to S$87 million for the quarter ended June 30. This is an 11 per cent jump from a year ago.
Singapore's second largest telecom operator today reported S$591 million in operating revenues for the quarter, with revenues from mobile services leading its other offerings in pay-TV, broadband and fixed networks.
But pay-TV stood out with one-time revenues collected from the broadcast of Euro 2012, bringing in US$103.7 million and boosting the segment's growth to 12 per cent over the same period last year. Each of the other services had grown by less than 10 per cent.
The numbers suggest that StarHub could continue to score with its pay-TV content, despite the oft-cited threat of over-the-top or OTT video services delivered over the Internet and a stronger lineup of pay-TV services from SingTel.
Helped by Euro 2012, the average revenue per user (ARPU) for StarHub's 543,000 pay-TV subscribers went up by S$5 to S$54. The football festival in Poland and Ukraine was the first pay-TV deal where StarHub had to deliver the same content to SingTel set-top boxes, enabling any pay-TV viewer here to watch the matches.
This was aimed at giving users an easier way to watch matches instead of having to sign up with separate pay-TV operators and plug in additional set-top boxes.
During the quarter, the number of StarHub pay-TV subscribers appears to have stabilised, the company said today. It had lost the rights to the Barclays Premier League to SingTel in 2009, which was expected to cause a fall in subscriptions.
SingTel had signed up 368,000 subscribers on its mio TV by March this year, but the red camp has not caused StarHub's cable TV viewers to jump ship. Some viewers could have both set-top boxes in their homes.
The "green camp", however, has lost a bit of "stickiness". The number of households signed up to its Hubbing offers, which include more than one StarHub service, has fallen by 4,800.
These users are freer to swap StarHub for another operator because they don't have multiple contracts tied to multi-service discounts that can go up to 30 per cent of their monthly subscription costs.
Hubbing had been a strategic success for StarHub, when it had the upper hand several years ago with a fast cable modem service that easily beat SingTel's ageing asymmetric digital subscriber line (ADSL) offerings and exclusive football broadcasts that tied users to its cable TV service.
Since then, however, StarHub has faced stronger challengers, with the next-gen broadband network giving rivals such as SingTel and M1 an equal footing in the broadband stakes. OTT services, meanwhile, continue to bypass its cable network by delivering movies and other videos on demand to users.
StarHub said it expects to have low single digit growth in operating revenues for 2012.