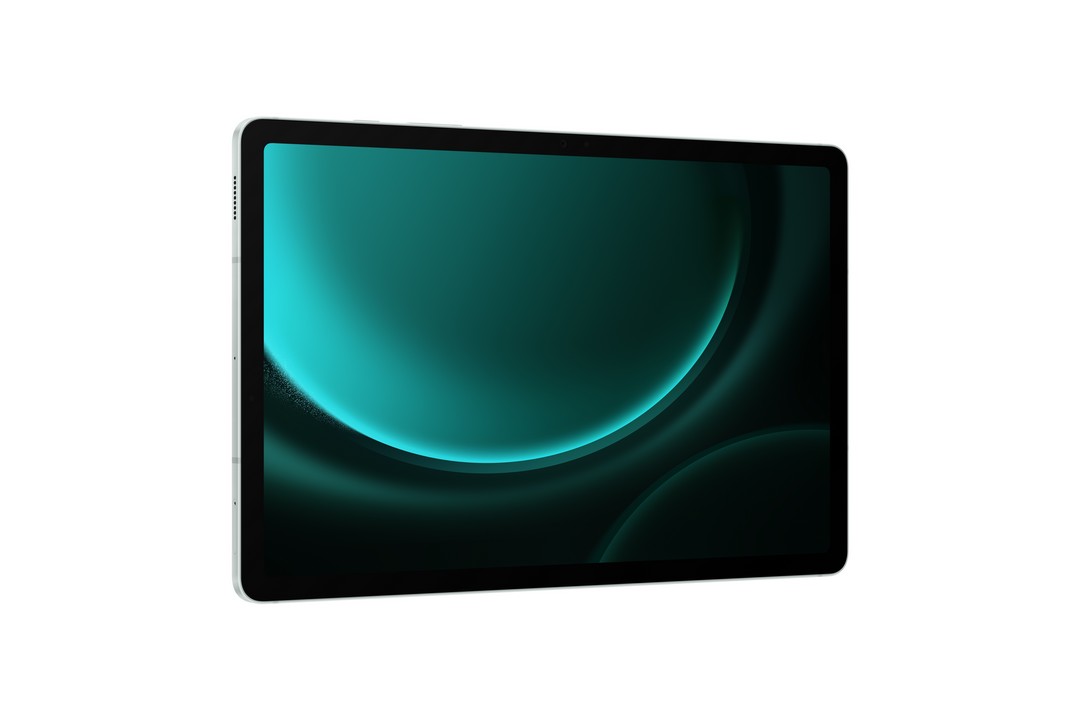 I wasn't too sure when I saw Samsung launch its new FE or fan-edition gadgets, including the Galaxy Tab S9 FE tablet, last month. Will these "near-flagship" versions be a bottle half-empty or half-full?
Well, at least for the FE tablet, I can say that it hits a sweet spot not served by more expensive "full fat" versions of Samsung's tablets or its cheaper A-series gadgets, which suffer from a substantial downgrade in performance.
First, let's talk about what works for the Galaxy Tab S9 FE. It comes just three months after the flagship Galaxy Tab S9 tablets were launched in Singapore. In other words, the mid-priced version inherits a recent design.
The Galaxy Tab S9 FE, to be sure, does have a slimmed-down hardware specs-list. The more modestly priced tablet is powered by an Exynos 1380 octa-core processor instead of a top-end Qualcomm Snapdragon 8 Gen 2 on the more expensive model, for starters.
Plus, it sports just 6GB memory and 128GB of storage for the base model, compared to an equivalent Galaxy Tab S9's 8GB/128GB starting point. Does that make a difference? Well, not that I can notice for everyday usage, to be honest.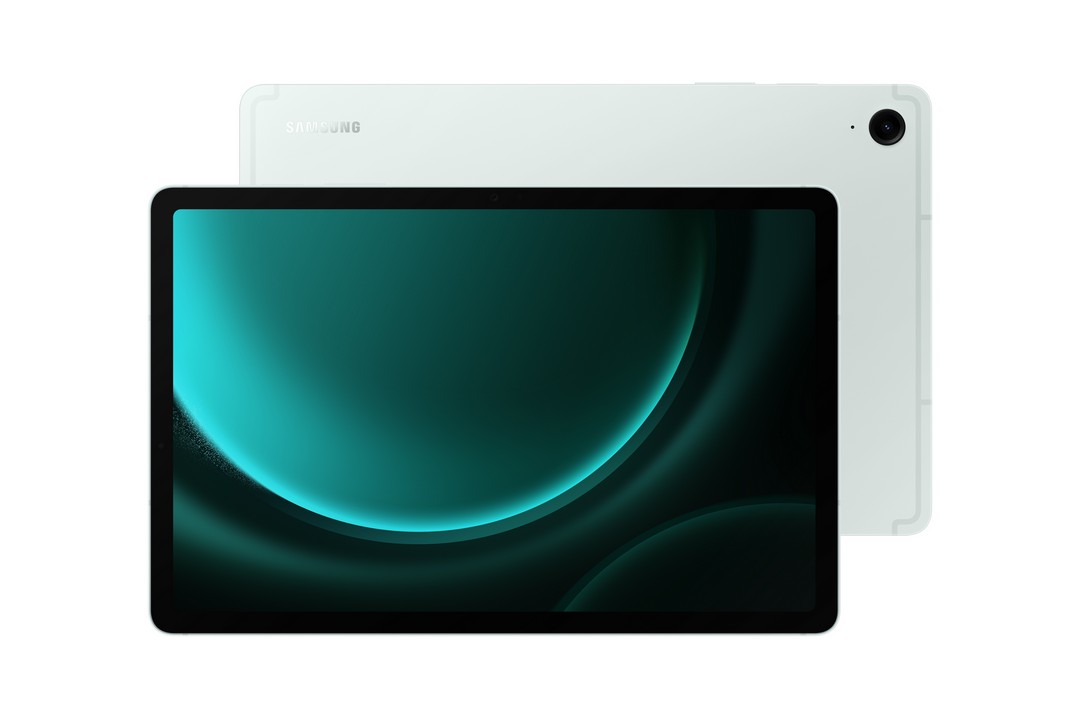 Notably, the cheaper FE tablet also has a 10.9-inch LCD screen, which is a plain vanilla version compared to the "full" Galaxy Tab S9 tablet's 11-inch AMOLED screen.
Resolution-wise, the costlier model also offers a sharper 2,560 x 1,600 display, which supports a zippier 120Hz refresh rate. The cheaper one has a still-decent 2,304 x 1,440 resolution and 90Hz refresh rate.
Again, these trade-offs are not deal-breaking ones that drastically reduce your experience, say, in viewing videos or catching up on your e-mail or social media posts.
The Galaxy Tab S9 FE has a screen that is sharp enough and offers decent contrast and vibrancy. This is nothing like a great looking AMOLED screen, to be sure, but you're paying for a mid-priced model and the experience does not suffer a steep drop.
At S$669 for the basic Wi-Fi version, the new mid-priced tablet has most of the most important features of its more expensive predecessors, which start from over S$1,000 for the cheapest Wi-Fi-only models.
In terms of looks, the 523g Galaxy Tab S9 FE also has a premium-looking metallic frame that feels sturdy and is smooth to touch. The bezels are reasonably slim, keeping the tablet attractive.
Plus, there's an included S-Pen stylus. It sticks onto the back or top of the tablet magnetically – again, another nifty feature that makes the whole package feel premium.
What's also handy is the fingerprint sensor by the side. It is fast and unlocks the tablet without having you type in a passcode, as is the case with entry-level tablets.
What about performance on the Galaxy Tab S9 FE? If you fire up Asphalt 9: Legends on the FE device, the game loads fast and graphics appear without any blurriness when graphics settings are set to High Quality. I don't detect any particular lag during gameplay, either.
Perhaps more importantly, Samsung's new mid-priced tablet offers more than enough horsepower for your everyday tasks. Switching between apps is a pleasant, frictionless experience, as is firing up anything from Netflix to the colouring app PenUp.
As a media consumption device, the basic Galaxy Tab S9 FE is hard to fault, because it brings a level of finesse and much-needed performance to users at a reasonable price.
The top-end Galaxy Tab S9's are great, don't get me wrong, but if you just want a zippy, functional device to catch up on your shows or do some virtual browsing for restaurants or hotels on Google Maps, then the FE version is a great tablet at a lower cost.
That's not forgetting kids at home, as well. I've been using an old Samsung Galaxy A8 tablet this year for my primary school-going children for their school work and some Web browsing and the performance is, frankly, subpar.
Okay, I paid less than S$400 for that but if I'd known it would take several seconds to switch between apps or fire up one of those education apps, then I'd have opted for something zippier.
I was close to buying the more high-powered Galaxy Tab S8 earlier this year, but I couldn't bear the thought of my careless kids dropping or abusing the thin-skinned S$1,000-plus tablet after a couple of months!
Now, the Galaxy Tab S9 FE would be a lot more appealing, partly because of the lower cost. It's what I'd call a family tablet that's not crazy-expensive yet premium enough for multiple users to pick up and use from time to time.
It helps that it comes with IP68 protection, which means you can safely bring the tablet around, even by the poolside during a beach break at a resort. And, of course, don't worry about drinks accidentally spilled on it accidentally.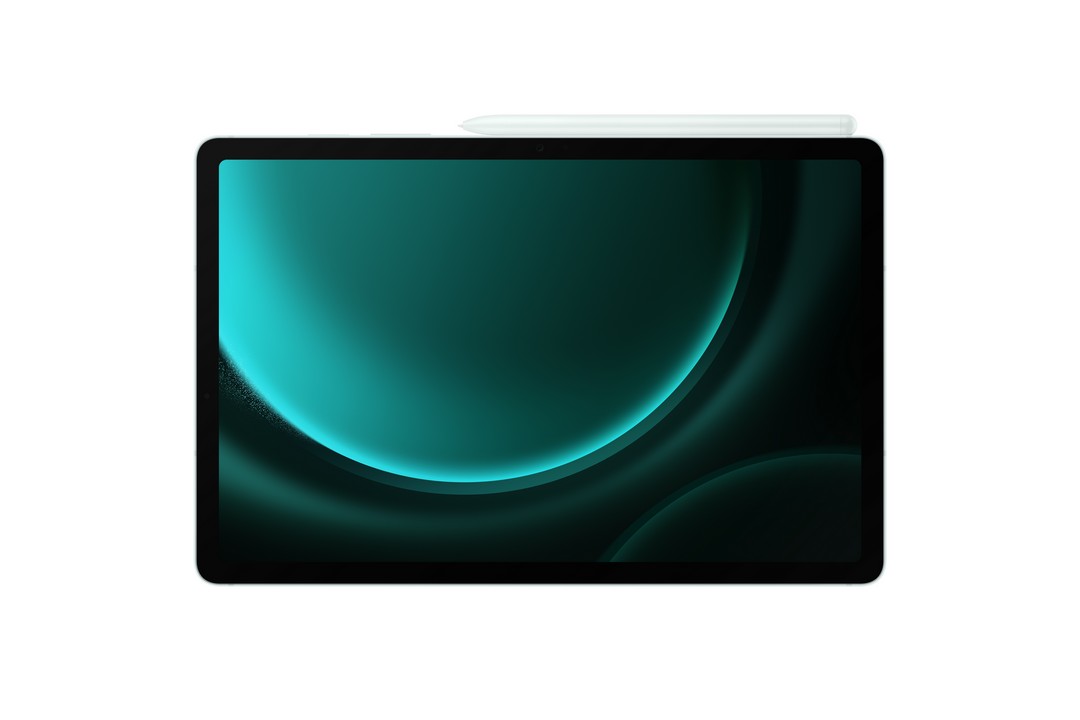 So far, I've mentioned only the cheapest of the Galaxy Tab S9 FE range. There's a 5G version (S$819) if you want always-on connectivity on the go.
There's also a Galaxy Tab S9 FE+ that sports a larger 12.4-inch screen, though that brings prices up a fair bit, to S$869 (Wi-Fi-only) and S$1,019 (5G).
And, of course, there are also new low-cost Galaxy Tab A9 and A9+ tablets out in Singapore now, with prices from under S$300 for the small and no-frills, entry-level ones.
None of these come with a sharp screen, enough memory or stylus like the Galaxy Tab S9 SE, though. After my experience with a A-series tablet earlier, I'd say say go for an FE tablet if you can afford it. It will save you a lot of frustration.
I can't say the same for the FE version of Samsung's S23 flagship phones, unfortunately. That's because they may be priced too closely to the "full" versions and the A series phones are mighty capable (the lower Full HD resolutions don't show up as much on a small phone screen).
So, the new mid-priced tablet from Samsung has hit a sweet spot. It should serve a segment of the market that has been lacking a decent Android tablet for a while.
If you're looking for a fast, practical tablet instead of a souped-up and overpriced model meant to replace your laptop, the Galaxy Tab S9 SE should be high on your list.