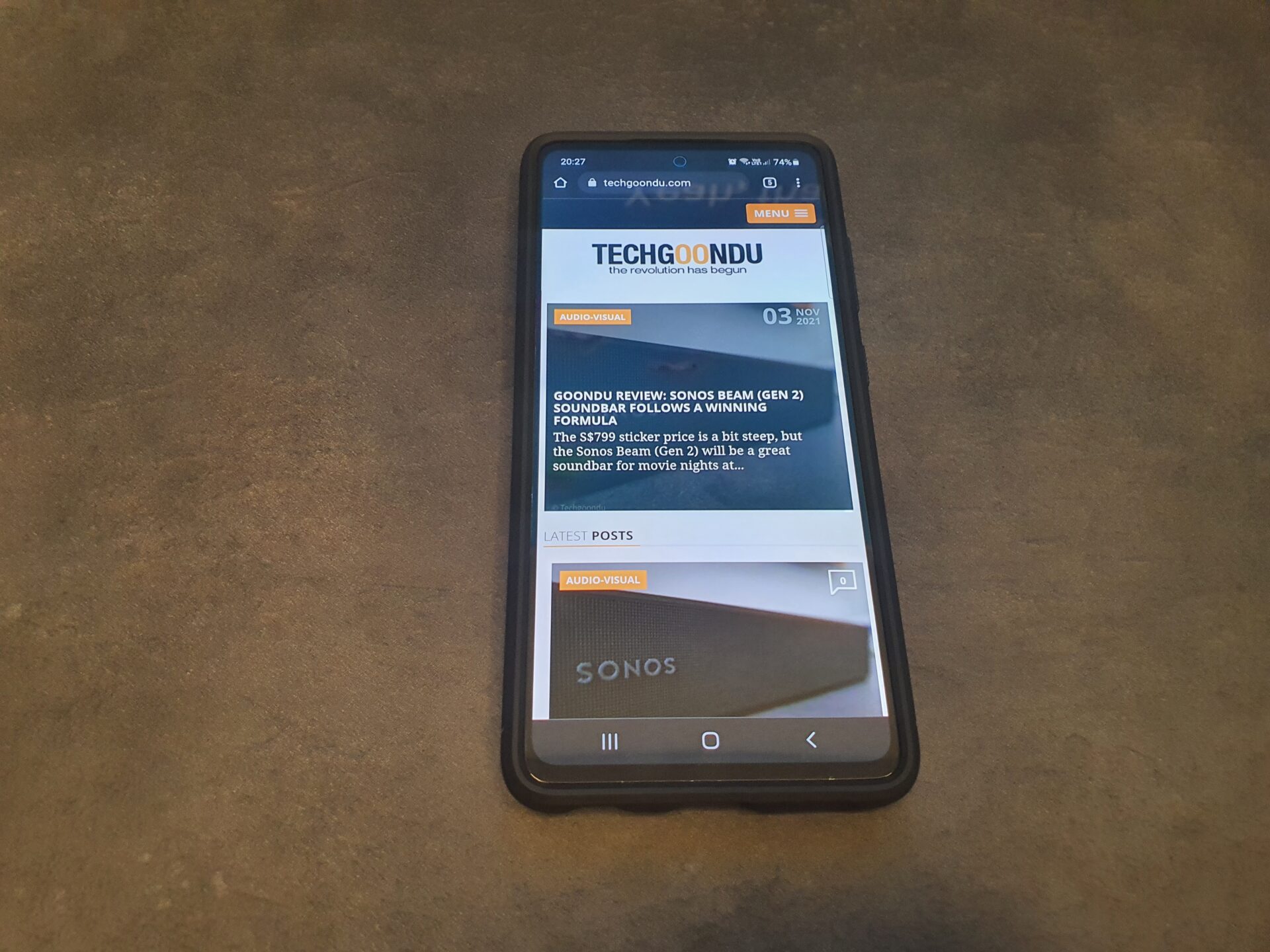 My heart sank instantly a few weeks ago when the screen on my phone started flickering madly without warning, in the middle of an online chat with pals.
It was the final nail in the coffin for a gadget that had been dropped too many times in under two years and that evening, after a jog, I had forgotten the water-resistant qualities were gone and I should never have rinsed it under a tap.
Stupid, yes, but I soon found myself looking for a new phone. Without one, I couldn't get into my bank accounts – the tokens were on phone apps – and I couldn't get in touch with people I worked with.
A quick look through Samsung's latest Galaxy S21 range reminded me why it is a series that has fared badly everywhere. The design is uninspiring with its thick camera array and just sheer bulkiness.
Even if I were ready to pay S$2,000-plus for a foldable Galaxy Z Fold 3, I would not have dared to buy one. One drop, even with a case, and I risk staring at a painful, broken screen.
Ultimately, that was what steered me away from what I've done for years, since when Nokia was king – simply go for the latest and greatest.
This time, I couldn't bear the heartache of seeing another flagship phone destroyed. It isn't just the cost of replacing the phone, but the sheer wastefulness of the endeavour.
I know, why not place your phone in your thick case and make sure it's protected? That, in a nutshell, is the problem, isn't it? Why pay more for the pretty glass body of a top-end model and cover it with a bulky, ugly case?
That is one reason why I bought the new mid-range Samsung Galaxy A52s in the end. It costs S$548, or about half what you'd pay for a flagship Galaxy S21+.
I looked up Harvey Norman, which had only two rather unappealing colours in teal and purple, but no issue, I'll just slap a black Spigen case on it and it becomes black!
And the irony is, the phone has a less-pretty plastic back cover, which is a far cry from the sleek glass on a flagship model, but I'd worry less about it breaking. Plus, behind a case, it doesn't look different.
Recently, I met a friend for kopi and he was carrying a Galaxy S21 with a similar Spigen case. When we placed both our phones on the table, you couldn't tell them apart from a glance.
So, in terms of looks, one of the best things going for a flagship phone, I don't think I lose out much.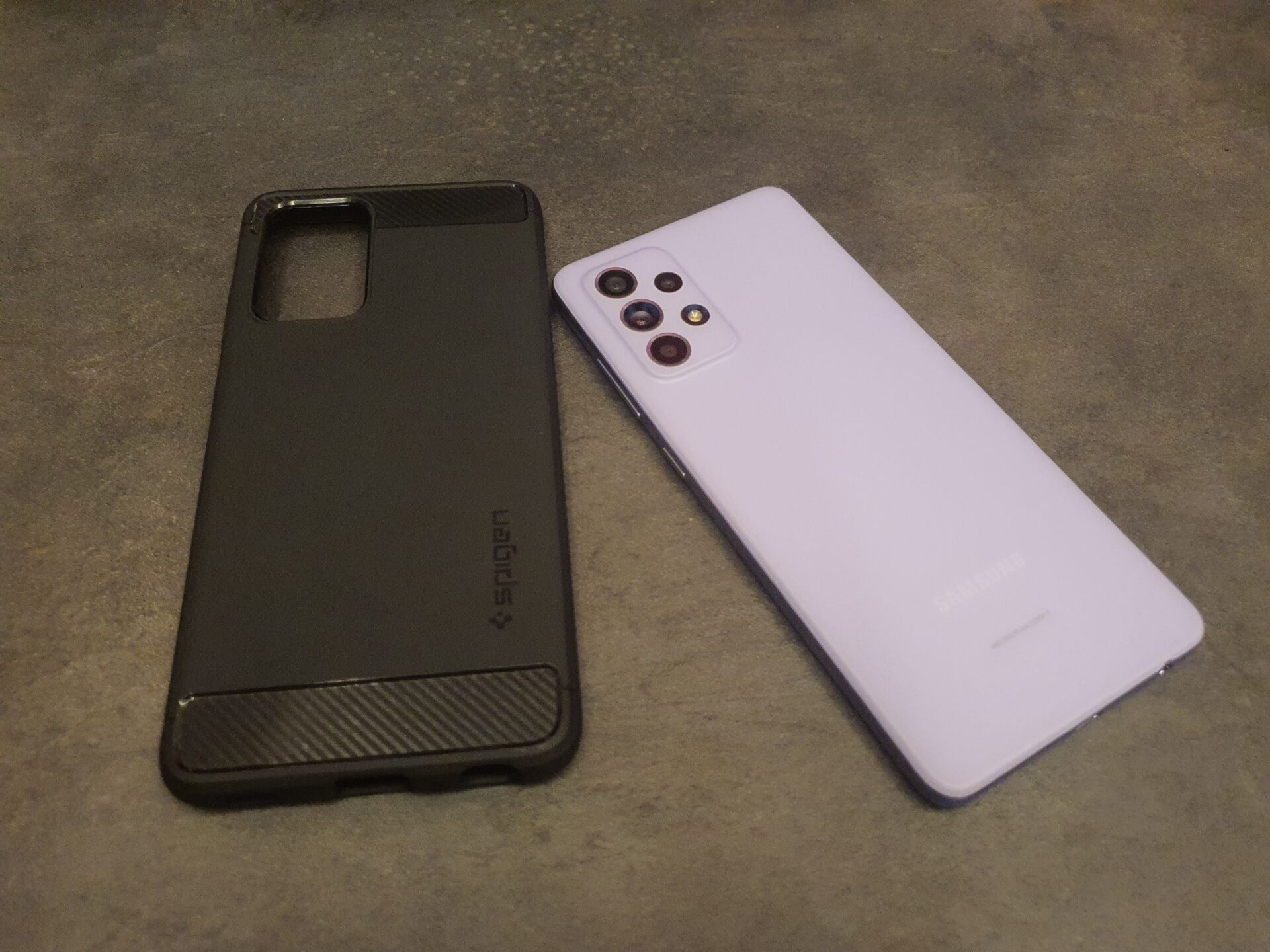 The Galaxy A series, in general, has been Samsung's response to aggressively priced China brands, such as Xiaomi, Oppo and Vivo. And the competition is a good thing in this competitive segment.
The 5G-enabled Galaxy A52s is at the higher end of this budget- to mid-range series, so it has many of the features of a flagship model.
First, it does away with the ugly "nostril" or notch at the top and uses a pinhole selfie camera on its 6.5-inch Super AMOLED 120Hz screen, like a flagship model. It has an in-screen fingerprint sensor and decently thin bezels.
And unlike many budget models, it is water resistant (rated at IP67). That's important for a careless user like me, plus it lets me bring it out when I go for a jog.
To be sure, there are trade-offs. You get a slower though still very decent Qualcomm Snapdragon 778G processor, plus 8GB of RAM and 128GB storage with support for microSD cards (for the cheaper model I got).
Good enough for me, because I don't game that much on my phone. So far, I've not noticed any lag that would make me miss my flagship phone I had bought from early last year.
Ironically, I even get a headphone jack on the cheaper phone to plug in my earphones, something that newer flagships have abandoned!
Okay, I don't get wireless charging here – not a biggie for me since the battery is good for now. Plus, the camera array, an important feature on flagships today, is less stellar here on the Galaxy A52s.
Still, it is more than decent for me since I'm no photographer. At the rear, you get a quad-camera setup – one 64-megapixel, one 12-megapixel, and two five-megapixel cameras – for various scenarios from landscape shots to food pictures.
What's handy is the optical image stabilisation, which helps you avoid shaky shots that turn up blur and unfocused.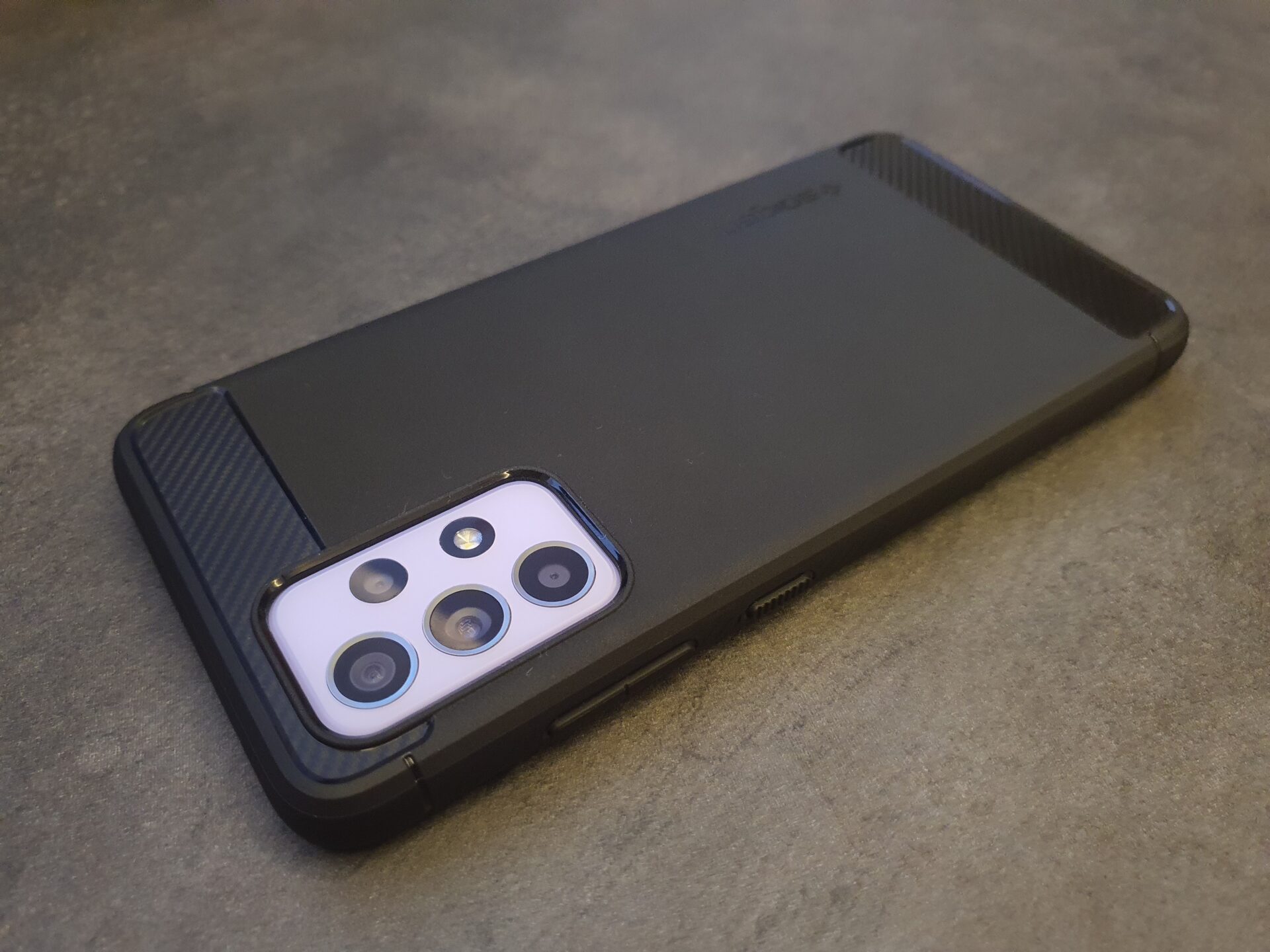 All this is not to say you shouldn't buy a flagship phone, but you have to be aware of the pitfalls. Plus, you might want to consider if you would use all that hardware packed inside.
In the past few weeks that I've been using my new phone, I've not found a serious issue with it, to be honest.
I've even dropped it once, but this time, the thicker, more robust Spigen cover protected the corner from being smashed. No damage was done, thankfully.
I also had a Spigen case on for my old Galaxy S20+, but unfortunately, the slim case could only take so much punishment – it even fell down a flight of stairs once.
I had chosen a slim case because I didn't want to bulk up the flagship phone, after I've already paid good money for a sloped-edge model that looked so good without a case.
I'm finally admitting that these pretty flagship phones just aren't durable enough for rough use, certainly if you don't hide them behind a thick and ugly case that negates their great design.
I'm even getting a kick out of my new Galaxy A52s's purple colour. It's not something I'd pick usually, but a small part of the camera array now peeks out of the case, reminding me I've made a smart choice.