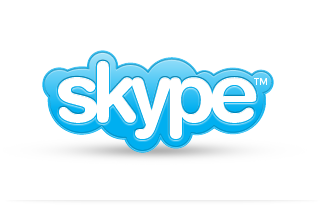 It's something that has happened to many people, even those who think they're tech-savvy.
You've got an urgent conference call over Skype, so you pick up your good old Bluetooth headset, pair it with your PC or phone and think that you are all set for the call.
Then, just as you connect up over Skype, you realise there's no sound coming from your headset. You struggle to get things going as the meeting starts, turning eventually to your PC or phone's mic and speakers in desperation. It's a painful hour listening to the PC speakers or pressing your phone to your ear.
The cause? Your Bluetooth headset probably doesn't transfer the audio from the PC or phone. Or you may not have set up your PC or phone right. Here's one way to get it fixed.
1. Make sure your PC or phone supports Bluetooth
Smartphones all come with Bluetooth these days. What you might want to check is that yours supports A2DP (Advanced Audio Distribution Profile), which is quite common in phones made in the past couple of years.
A2DP essentially streams anything from your phone to your headset, including your system sounds. Yup, it's the feature that is used to stream music wirelessly to Bluetooth headphones as well.
If you are using a PC, it's the same feature you can use to connect up a Skype call on a Bluetooth headset. Most new laptops now support Bluetooth as well as A2DP. If your PC doesn't or if you are using a desktop PC that doesn't have Bluetooth out of the box, get one of those small USB dongles that will enable Bluetooth on your machine.
Again, check that these dongles support A2DP. It's one easy way to get that audio out from Skype onto your headset.
2. Get a supporting Bluetooth headset
You can buy a Skype-certified Bluetooth headset, like the Jabra Extreme, just to be sure. However, the small lineup of Skype-certified headsets may not fit your bill, in terms of comfort and voice quality, so one alternative is to just look for a regular headset that supports both regular calls as well as Skype, via the A2DP profile.
Take note that many new Bluetooth headsets now feature A2DP, but not all do.
Most may be able to pass on a regular call to the headset, but Skype isn't a typical call on your phone, so a lot of headsets supporting only older Bluetooth profiles and not A2DP won't let you listen to your Skype call, even if you manage to pair them with your phone.
This is likely the case with that favourite headset you have been using with your previous phone for the past few years. Some low-cost headsets in the market don't support A2DP either, even though they will work with phones for regular calls.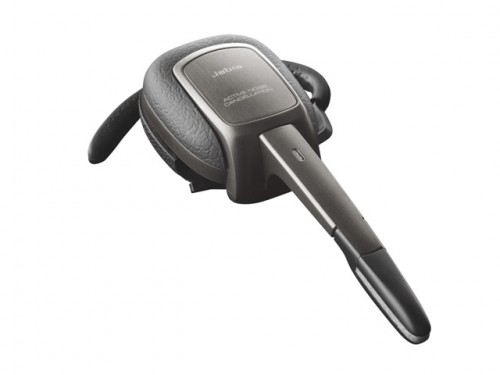 What headsets do I recommend? I'm using the Jabra Supreme right now, and it's really a treat to use. With noise cancellation, I can be talking in a noisy cafe and the other party won't get all that background distraction.
Plus, it connects up easily with a voice-controlled pairing process. All I have to do is press a voice command button, say "pair new device", and the voice prompts over the headset will guide me to hook up to my PC or phone.
3. Pair up and configure Skype
Once you have hooked up your headset to the phone, you should be all set for that long conference call. If you are running Skype on your phone, all you have to do is fire up the app.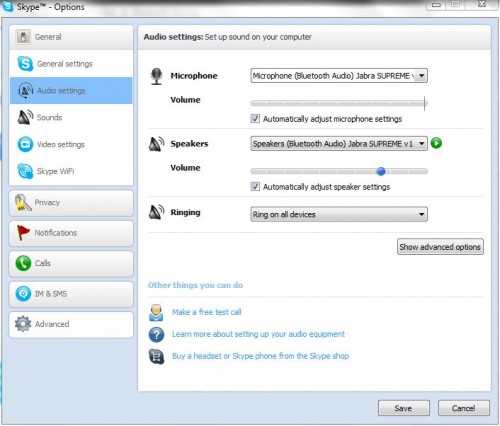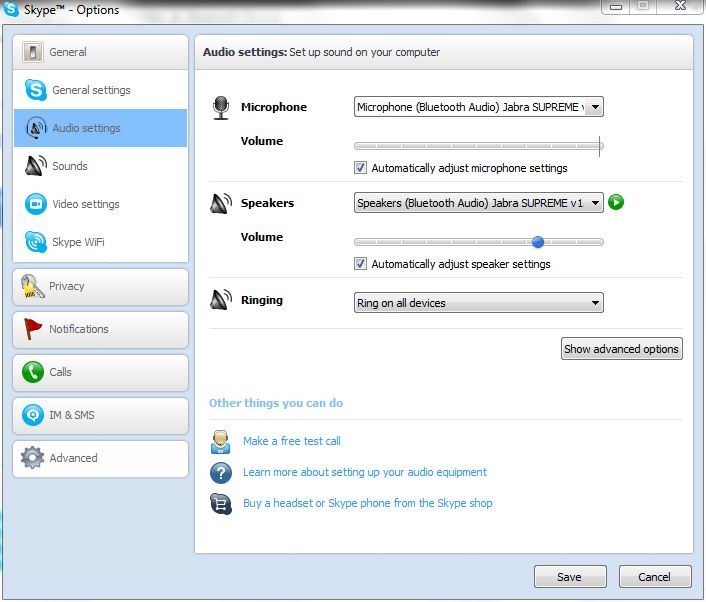 If you are hooking up to a PC, you'd need to make sure that Skype is set to use your Bluetooth headset's mic and speaker. By default, it is set to use your PC's mic and speakers, especially if you are using a laptop.
After this, all that's left to do is get on the call, enjoy the comfy hands-free operation and superior voice quality, even if the call lasts for an hour!
Share with us your experiences using Skype on Bluetooth in the comments!