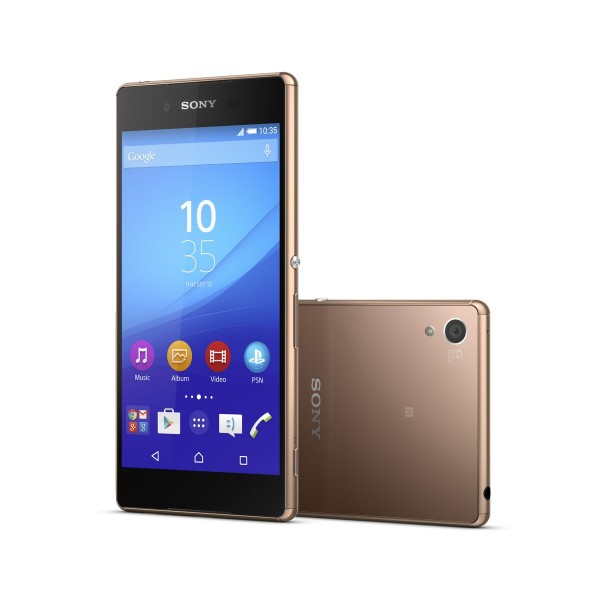 Sony's new flagship smartphone, the Xperia Z3+, will be out in markets such as Singapore next month with a slightly slimmer chassis and updated hardware, but an otherwise similar look and feel.
Perhaps the Japanese company knew that this wasn't a big upgrade over last year's Xperia Z3 as well. In Japan, where the phone was launched last month, it is known as the Xperia Z4.
Names aside, the new phone now has a slimmer frame of just 6.9mm, down from 7.3mm. If that's not an obvious difference, at least the 144-gram phone has now removed a common annoyance for Sony's waterproof phones – an USB dust cover.
The USB connector at the bottom now can keep out moisture without the need for a cap, which you have to remove every time you charge the phone.
As before, the Xperia Z3+ comes with Sony's well-liked tempered glass look and feel and minimalist design. What the company hasn't improved on, though, are the rather thick bezels around the 5.2-inch screen.
The display resolution remains the same Full HD (1,920 x 1,080), which isn't a truly premium feature any more today because mid-end and budget options from Asus are sporting that level of sharpness as well.
Still, Sony has its fans. For folks who have been eyeing the Xperia Z3, the updated Xperia Z3+ will appeal even more with a newer Qualcomm Snapdragon 810 processor, which is among the zippiest around now.
It still has 3GB RAM but has storage upped to 32GB, with microSD card support included. The main camera remains a 20.7-megapixel affair with the front camera offering 5 megapixels for selfies.
No prices are available for now, but we will update with more details when we get to try out the phone later.