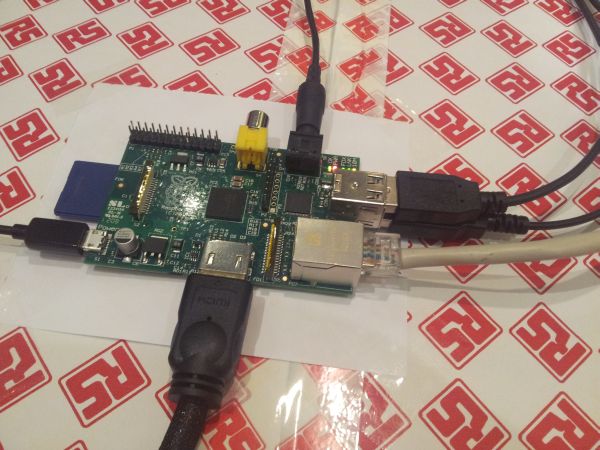 Well, it's not strictly a complete computer- you'll still need to stick in an SD card with Linux on it. Yet, the tiny Raspberry Pi, costing just £21.60 (S$43) plus £4.95 for worldwide shipping, has been getting lots of love from the geek community since it went on sale in February.
One of the distributors, RS Components, told reporters in Singapore on Thursday that it had sold the first 700 units in mere hours and has a waiting list no fewer of 200,000 orders.
What's so hot about this new machine, besides the cost?
For S$43, it has a British-designed Arm-based processor running at 700MHz, a graphics core that can decode 1080p Full HD videos, an HDMI port and a USB port, plus it runs with 256GB RAM and boots from a memory card that you slide into the included SD card slot.
The Raspberry Pi can be powered using a regular USB charger that plugs into a microUSB port, the same one on most smartphones. The unit is essentially a barebones unit harking back to the  1970s when personal computers were hobbyist projects, which geeks like Steve Jobs used to fiddle with before the machines became mainstream.
During a demo for the media today, the RS Components folks showed off the board running videos with a Linux installation. It also let users surf the Web, along with other pretty common features you'd expect out of a stripped down Linux distribution.
Notably, the Raspberry Pi doesn't do Adobe Flash sites now, but this could be a limitation because no one has come up with any open source software for it, rather than the hardware not being able to run it. In terms of performance, an RS Components executive said it was probably just slightly slower than an iPhone 4's CPU.
The possibilities are quite endless with this low-cost, low-power and space-saving board. Though the original designers, who had put out the blueprint in public, had intended it to be used by engineers and young students to create their own systems and test software with, the Raspberry Pi has several other possible uses.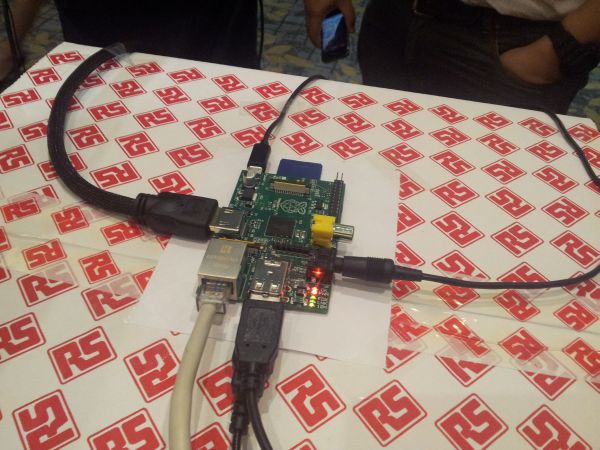 Factory floors, for example, could benefit from these smart controllers that can now be placed just about anywhere. In developing markets, low-cost computing could get a boost from this simple machine that can open up the Internet to previously unconnected audiences.
And, of course, for PC geeks, they can use the Raspberry Pi to build a media centre or even a homebrew voice mail system, should they want to (here are five things you can do with it).
Indeed, there are ready-built controllers on the board to connect up an LCD screen and a camera, so hobbyists can add additional features easily. RS Components sells extras like cases for the Raspberry Pi as well.
What the board may perhaps have included as well is a gigabit Ethernet port. Okay, that may be asking a lot of a low-cost hobby kit, but a gigabit port would have been the icing on the cake for folks looking to build a connected media centre or networked attached storage (NAS).
Full HD files do take up loads of bandwidth after all, and a 1,000Mbps link is preferred to the 10/100Mbps available now.
Still, the Raspberry Pi is expected to sell well, especially among folks who are familiar with Linux. The "official" version is Fedora remix, though some enthusiasts have found ways to run media centres like XBMC on it as well.
Interested to give the Raspberry Pi a spin? Head over to RS Components and join the queue! Note that the company has not promised any ship date but says it will fulfill its orders the fastest it can.