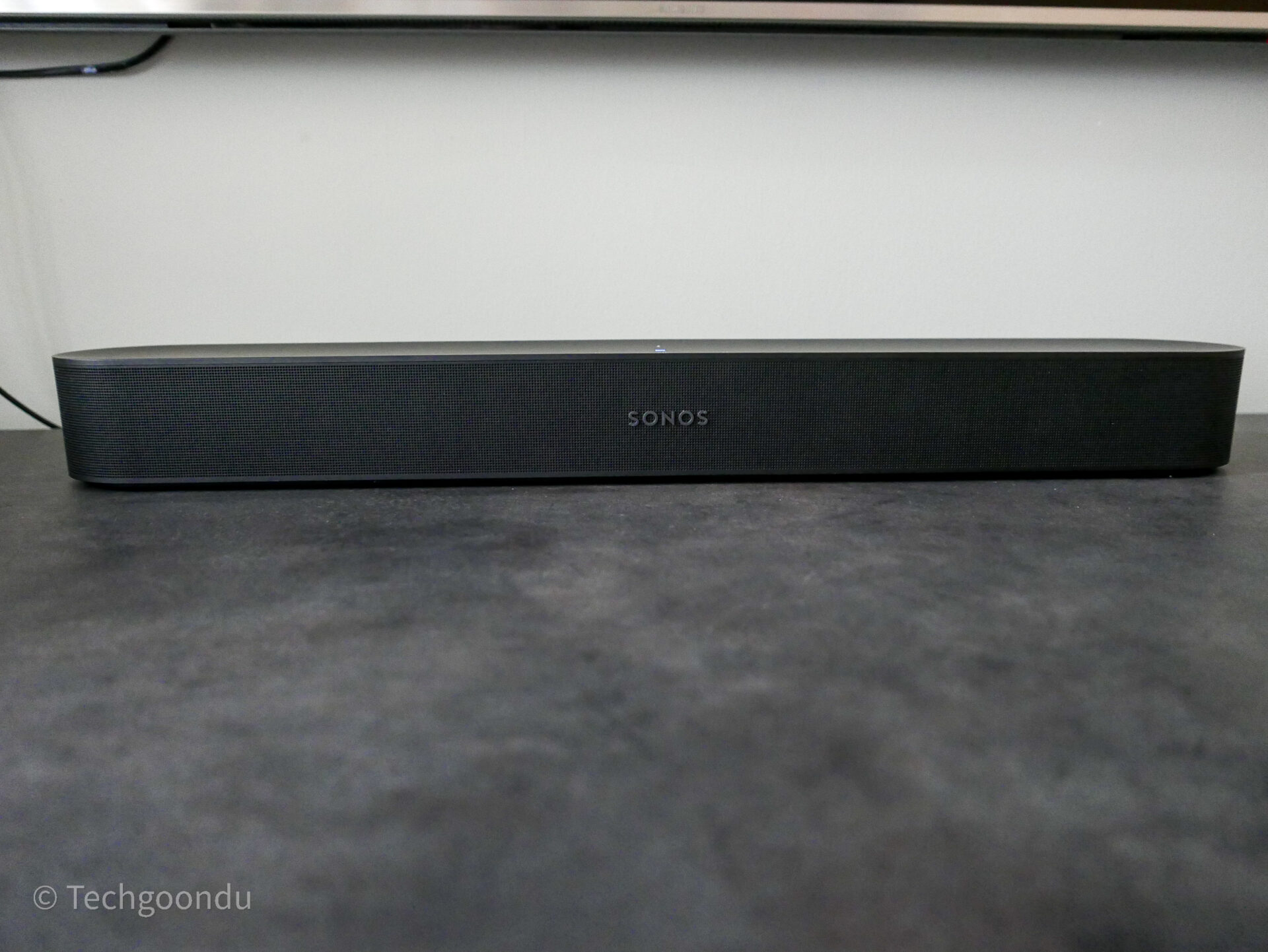 As first impressions go, the Sonos Beam (Gen 2) just out over a month ago isn't much different from the original Beam compact soundbar back in 2018 that impressed so many people with its big sound.
The design and size look familiar, though the cloth material that surrounds the speakers packed inside is now replaced by the perforated plastic that you'd find on other Sonos speakers. Still, cosmetically, a casual glance won't help you differentiate one from another.
That's not such a bad thing when you've got a winning formula, which Sonos has. Certainly, when it comes to sound for your Netflix or Disney+ movies, the new Beam (Gen 2) doesn't change all that much either, which isn't such a bad thing.
Inside, you'd find five Class D amplifiers that power up a centre tweeter and four midwoofers. A set of three passive radiators help to enhance the low frequencies – so important to the low rumble that you'd like in movies.
The new Sonos Beam (Gen 2) also works with Dolby Atmos, yes, the surround format that promises a sensation of sound coming in from over your head and not just in front and behind you.
For home theatre geeks, the new soundbar also supports eARC, which means you can connect it to your new TV to receive high-resolution audio, such as those Netflix titles supporting Dolby Atmos and other formats.
Immediately after connecting the Beam (Gen 2) to my TV, I could sense the clear step up from the lousy audio output by the thin speakers stuffed into the screen.
Playing Netflix and YouTube shows, I could get a lot more weight in scenes that demand it. The soundbar, despite its relatively small size, manages to expand the soundstage widely with my 65-inch TV.
One popular scene to test is the seaside scene in Roma on Netflix. In this powerful part of the movie, the enveloping sound of the crashing waves takes you virtually into the water, as the camera was, to feel the emotion and tension of the characters.
The roar of the waves is precise and scaled up steadily, just like the bass on the Beam (Gen 2) is light-footed and sure-footed at the same time. It adds tremendous heft to a scene without overdoing things.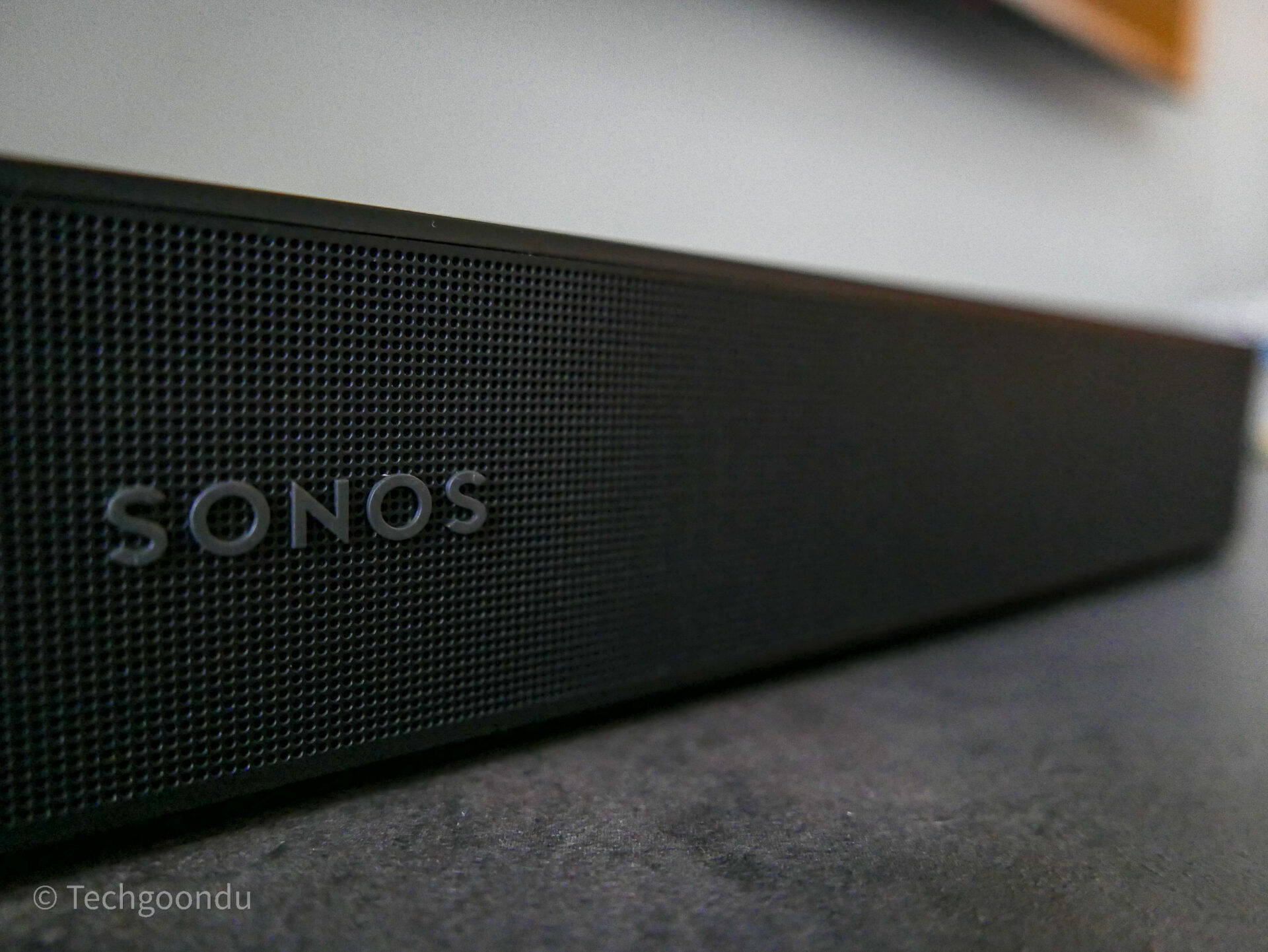 Indeed, the soundbar does so well to elevate the scale of a scene that needs it. One of my favourite ones is from Bladerunner 2049, when the camera sweeps across the vast city walls as the place is stuck perpetually and in an evening of rain.
Here, the haunting electronic score is juxtaposed perfectly with the sheer coldness of a dehumanising future where androids are little more than slaves. I've seen the movie many times and frankly, it needs a good audio setup like with this soundbar to feel it.
What I'm not so crazy about is the new Beam's Dolby Atmos performance. I find this rather hit-and-miss. Some, like Bladerunner 2049, genuinely dialled up the surround effect, but I won't say it was close to having a discrete or physical height speaker up on your ceiling or wall in a "real" Atmos setup.
This may be down to my room, so your mileage might vary. To be clear, my living room has a moderately high ceiling but one side of it leads to the rest of the house, so sound rather "escapes" through there instead of being circulated within tighter confines.
What I do like are the clarity and detail that don't get lost in the grandstanding scale and heft. In the pivotal final battle in the movie 1917, you not only hear the shells falling all around the protagonist but the screams of fallen men and the sheer confusion and chaos in a World War I infantry charge.
The separation here is commendable, certainly for a soundbar this size. Just like the Beam before it, the new model proves to be a great movie companion that also looks good and doesn't take up too much space.
When it comes to music, the Beam (Gen 2) does have its limitations, as there were in its predecessor. Here, unfortunately, there is a lack of openness and air, so the sound can feel like it is compressed within a small area in front of you, instead of filling its entire width and depth.
To be sure, there is still a fair bit of clarity and none of the distortion you'd hear on some badly tuned soundbars that try too hard to emphasise the bass. Thankfully, Sonos has eschewed that and kept the Beam (Gen 2) respectable when it comes to playing music.
While it's nowhere as detailed and resolving with musical material as its bigger brother, the Sonos Arc (which costs twice as much), you'd be fine if you're not listening to the Beam (Gen 2) critically.
All said, this new Sonos soundbar will attract home owners in Singapore, many of whom live in compact apartments where the soundbar will fit right in.
Neat looking and stylish, it also brings a much more immersive experience to your stay-home movie nights. The S$799 sticker price is a little steep but the Beam (Gen 2) is still among the first soundbars I'd recommend today for its quality.