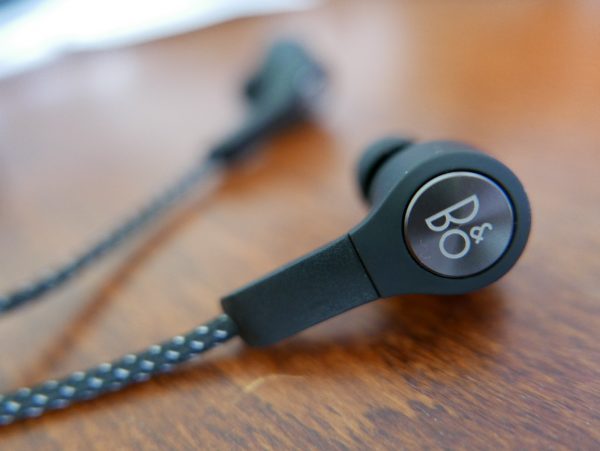 When you put on a pair of B&O earphones, you don't expect them to sound bad. No, not even if they are meant for your workouts.
That's what the Beoplay H5, the company's first wireless earphones, promise. The Scandinavian design may be sleek, but they can also get all wet and dirty just fine.
You get the sense that the earphones are different from first glance. The cable connecting the two ear buds is stylishly braided with a fabric instead of being protected by the typical rubber-like material expected of sports earphones.
I was skeptical at first too, but after a few runs with the Beoplay H5, I can say they stand up to your active lifestyle. I can't say if the texture, which B&O says is used in sneakers, is more durable than rubber, but it does seem comfortable and tough enough even when you perspire.
It's interesting that the company hasn't got an IP68 rating, which usually informs buyers that a gadget is water- and dust-resistant. I guess B&O thinks its buyers are not into hardware specs.
You just have to trust that the earphones won't stop working if you subject it to rough treatment. I haven't used them for more than a week or two, but I can say they still work after I splashed them in water and sweat.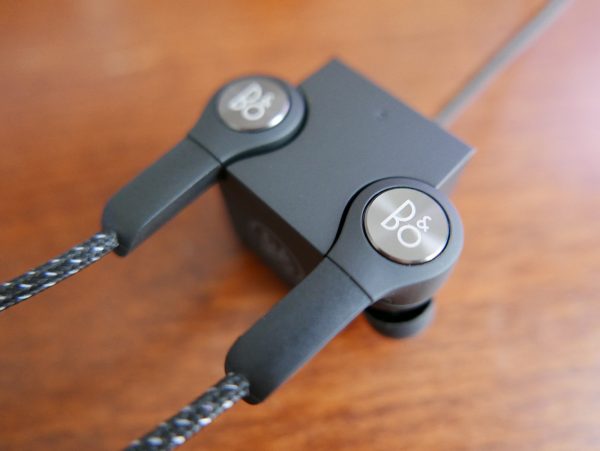 To be honest, the charm of the earphones is in its inspired design. The magnets that smartly hold the two ear buds together for easy storage is one nice touch. The charging cube, which you place you earphones in, is another that shows off such ingenuity.
As wireless earphones go, the Beoplay H5 are among the best I've seen in terms of visual appeal. It doesn't hurt that they each sport a polished aluminium plate to add that bit of class you don't often get.
The downside, I'd have to admit, is that they do not always offer the best fit for your workouts. Yes, there are seven pairs of ear tips for you to customise to your ears, but you still have to contend with the slightly large earphones themselves.
They are not uncomfortable, to be fair, but the Beoplay H5 may not be as light or secure as you'd like for a workout. During jogs, I found myself often adjusting the earphones.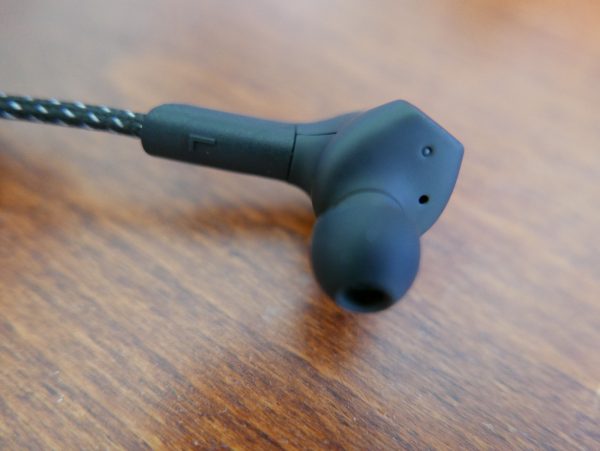 Like many similar designs that rely on your ear canals to secure themselves, the lack of a hook around the ear or a fin on the inside means that these earphones have to compress more to your ears than others, such as the Jabra Sport Pace.
What you get in return, however, is better sound on the Beoplay H5. Much better sound that many an active pair of earphones can offer.
The treble sparkles, the mid-range is smooth and natural and the bass remarkably free of bloat. To my ears, these are the best active earphones I've heard so far.
When I played back both Spotify and lossless FLAC tracks from my devices, I was impressed by how effortlessly the Beoplay H5 handled the material.
They are no substitute for a stellar pair of earphones, such as Sennheiser's IE800, but as far as active Bluetooth earphones go, B&O has done a great balancing job here.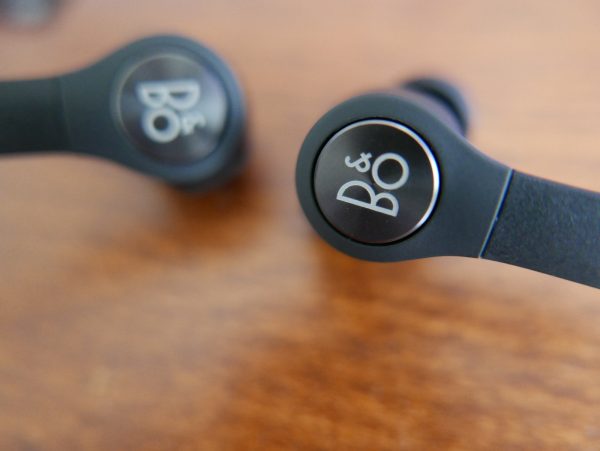 I would be happy to bring the Beoplay H5 on a daily train ride, with its handy remote giving quick access to playback controls. However, the five-hour playback time promised by the earphones' 100mAh battery might limit its use on long-haul flights.
Okay, that's still enough juice for a short hop to nearby destinations like Bangkok or Jakarta. And of course, five hours are good for a full marathon, at least for folks who run it regularly (not me).
There's no question B&O has created a pair of well-thought out earphones. Balancing style, sound quality and active use is not easy but the Beoplay H5 come across as great multi-purpose earphones.
You do pay more for them – at S$379, they go for more than the S$100 to S$250 asking price for many Bluetooth earphones – but the quality you're paying for is instantly clear.
I'd still want a pair of sport-focused earphones for my jogs if I use them regularly, and solely for workouts. Then again, I won't enjoy the sound as much, or the style that comes with sporting the Beoplay H5 on the daily commute.