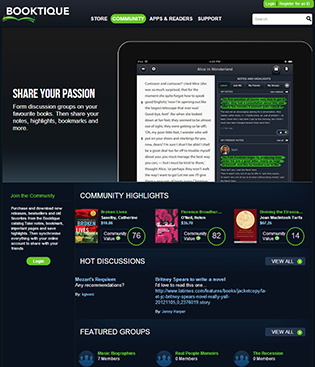 StarHub launched a new e-book store and reader app of its own last Tuesday called Booktique, which brings about 400,000 titles to all iOS and Android users regardless of their mobile operators of choice.
The number looks paltry compared to the millions upon millions of e-books available elsewhere, but similar to other local e-book stores such as MediaCorp's ilovebooks, Booktique also offers e-books written by Singapore authors.
The company is working with 18 local publishers to bring the works of Singapore writers into its e-book store, and currently offers books by authors such as Catherine Lim.
In addition, StarHub is partnering with the National Book Development Council of Singapore and creative writing school Monsters Under The Bed to organise workshops, writing competitions, and other events to bring local wordsmiths together and promote their craft.
The reader app itself provides a pleasant enough experience, with all of the basic features such as highlights, annotations and a built-in dictionary working without a hitch.
It's still a little rough around the edges, though. For instance, there is no way to sign up for a StarHub ID from the app's start screen. You'll have to fire up the web browser and go to StarHub's website to do that.
What gives Booktique a more interesting software spin are the features that turn reading from a solitary activity to a more social one.
Similar to the social features of Kobo's reader app, users of Booktique can leave comments and notes on some passages that they find interesting, which could start a discussion among other users reading the same book.
You can also adjust the privacy level of your notes to keep the discussion within only your friends or open it up to the public.
There are also forums for users to discuss their favourite books and topics such as "ten books to read before you die".
With Booktique, StarHub is going head-to-head against's SingTel's Skoob and Mediacorp's ilovebooks, and only time will tell if it proves to be the tipping point for e-book penetration in Singapore.