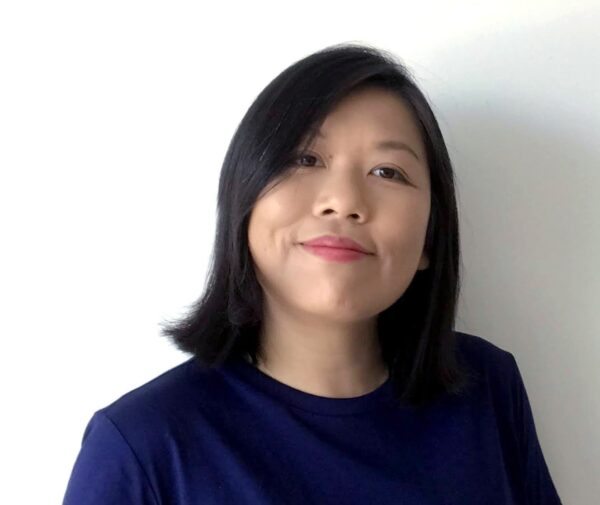 For Jessica Tan, complexity is something to be welcomed. Dabbling with new 3D design tools, algorithms and code is something she does frequently as creative tech director at design firm Superunion. The reward: A great design made possible by new technology.
So, when she saw a LinkedIn post for a regional women creators' programme run by Epic Games earlier this year, she applied. Out of 178 applications across Southeast Asia and the Indian subcontinent, she was shortlisted with 20 others.
As part of the in-depth training and mentoring stint, she created a short film called Uninhabitable, which depicts a dragonfly navigating a world that had been devastated by climate change.
Speaking to Techgoondu in this month's Q&A, she says there is increasing diversity today in the creative sector but in areas such as 3D design and creative direction, women are still slightly under-represented.
It is important to have female Asian voices in today's conversation because they bring something different and important to the table, she notes. "Our perspectives and experiences are unique and should be heard."
NOTE: Responses have been edited for brevity and house style
Q: Briefly, could you share how you came to be part of the Epic's Women Creators Programme and your experience being in the finals?
A: Having been in the 3D design and post-production industry for more than a decade, I'm always constantly looking for what's the next big area in which to challenge myself, build my skills, and find new avenues for creativity.
As a 3D designer, real-time tools like Unreal Engine have always been next on my list of things to explore. Real-time graphics is a game changer for animation, visual effects, and other 3D design industries outside of gaming.
I saw the Women Creators Programme on LinkedIn and jumped at the chance to sign up for it straight away, and I was lucky to be accepted.
The experience was very positive. Apart from a community of talented women creators who supported each other throughout the process, we also had great creative and technical mentors.
What was unique about the programme was that with the participation of ASIFA (Association Internationale du Film d'Animation), there was also a great emphasis on storytelling. We received a lot of support in scriptwriting, cinematography, editing — all essential to telling a good story.
So apart from the mentorship and classes that helped me get to grips with using Unreal in depth for the first time, I was also given the support and opportunity to craft a story that I cared about.
I ended up making a simple story about a dragonfly trying to survive in a world made increasingly hostile by climate change, called Uninhabitable.
Q: What first drew you towards the programme and 3D design work in general?
A: I started out in post-production, then moved into motion design, and 3D design was a natural evolution, offering new forms of creative expression for me. Personally, I really enjoy bringing the technical and artistic together.
So figuring out complex 3D tools in order to create beautiful imagery is one of my favourite things to do. I love using technical tools, coding, algorithms and design to create complex design work.
I currently work as a creative director in creative technology, and so I am constantly drawn towards playing with the creative possibilities that technology opens up for us.
For me, Unreal Engine has that same alluring set of characteristics. You could get as technical as you want: diving into blueprints and coding, or you could stick to user-friendly interfaces, and achieve really stunning imagery.
Not having to go through an expensive rendering process also suddenly gave me a lot of freedom as an artist. I don't have to balance wanting to continually iterate and try out new ideas, with worries about deadlines or having to go through hours of rendering.
Q: Do you feel that women are well represented in the sector you work in, in Singapore and across the world?
A: I find that women are well-represented in the industry in specific departments, for example, in art direction, producing, or compositing. However, in terms of 3D and technical artists, as well as creative directors, I do feel that women are slightly under-represented.
This could be due to a number of reasons — a general trend of lower representation of women in STEM-related roles, or leadership roles is well documented.
I think there is no doubt that more companies are moving towards being more diverse and representative. It is also important that our local education system continues to support that, ensuring that everyone has the room to aspire to any dream.
Q: What unique perspectives do you think an Asian and a woman like yourself would bring to the table?
A: I think the Epic Women Creators Program is a shining example of what you get when you bring a group of Asian women to the table and give them the tools to tell stories with.
The films that were created represented a spectrum of really unique ideas that couldn't have come from anywhere else.
You had films on epic cartoon female heroines, a story of the harassment and obstacles faced by women on a daily basis, and a perspective of what it's like to be a girl in today's Afghanistan.
I chose to produce a film on an issue that defines our generation: climate change, but from the perspective on a seemingly insignificant creature.
The films that were produced as a result of this programme show clearly why it's important to have female Asian voices in the conversation — our perspectives and experiences are unique and should be heard.