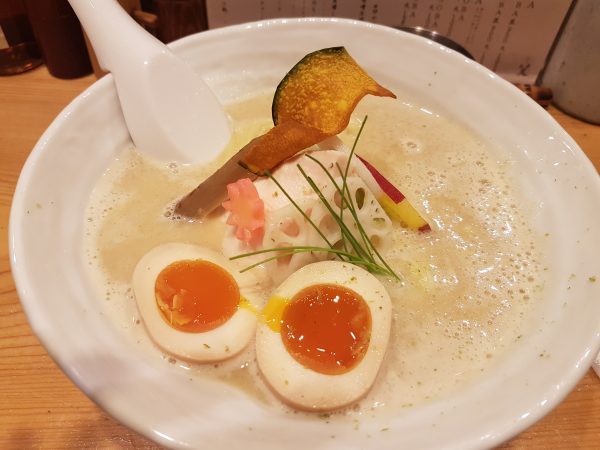 Eyes stuck on a phone, I spent a large part of a trip this week looking for the best ramen, tempura and sushi in Tokyo, the world gourmet capital for many foodies.
The small screen had the answers to so many questions. What highly rated ramen shop is nearby, given my time constraints between meetings? How do I get there in the shortest time? How much would the train ride cost?
In an unfamiliar place, I used to ask the hotel concierge or a passerby on the street. There's a virtual assistant on the phone today. Google Now, for example, even reminds you to head to the airport earlier because there have been reports of a train delay.
If there's still any lingering doubt that AI or artificial intelligence will run our lives in future, going on a foodie trip overseas will prove once and for all that we cannot do without our phones.
Google Maps is my primary tool now for planning my makan trips and finding my way around. For starters, I'd look up the area around my hotel. What's within walking distance?
It helps that restaurants are clearly marked, especially popular ones you'd expect to see on food blogs, for example.
Where I was staying this week in Kyobashi, near the Tokyo station, there was the well-regarded Shima steakhouse.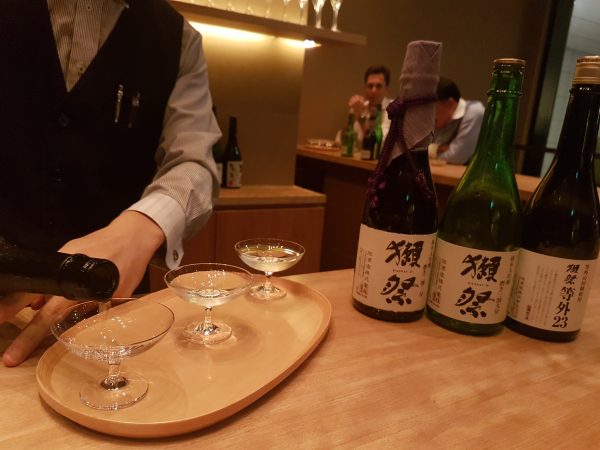 Also within a few minutes' walk was the city's only Dassai bar, serving the premium sake made famous by Japanese Prime Minister Shinzo Abe, who offered it to American president Barack Obama during a visit in 2014.
Having marked up the map during previous visits – I've been to Japan yearly in the past few years – my Google Maps soon was full of stars for the area. These stars, or saved places, have another useful function. They are like bookmarks for places that usually have been well received by others.
Other important details also help. Opening hours, for example, let me plan my day. And an estimate of the busy times gives an idea of when to avoid the long queues at crowded places such as the famed Rokurinsha ramen shop at Tokyo station.
You may say that Google hasn't really done well with its social media efforts in the past, but with Maps, you'd find no shortage of useful reviews. Is a place too pricey? Is it kid friendly? And most importantly, does the food look good in the pictures?
Facebook has a similar feature, of course. You can tag a place on its maps and join in the chatter, but then its navigation features are not as tightly integrated as Google's.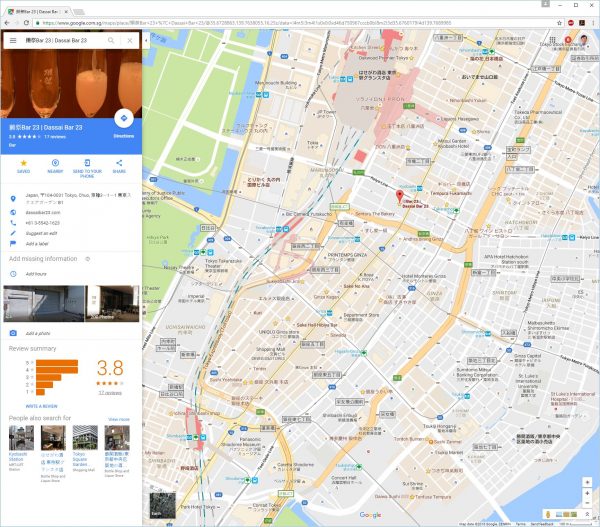 Another plus for Google Maps is that it comes on all Android phones. Unlike, say, TripAdvisor, which also provides great reviews, there is no need to install any new app.
And you can also contribute to the community. Be a "local guide" by offering expert advice of places you're familiar with. You can fill in the blanks, such as opening hours. Or add photos of your meal to help others decide if it's worth the trouble getting there.
Nothing's perfect, of course. Tokyo's many underground passageways, with so many entrances and exits, are a maze even with a good map. Plus, GPS doesn't work underground.
You can fire up Wi-Fi to help the phone predict where you are. Even then, it's not perfect. I did find myself walking in circles a few times, say, at Ginza where the GPS signals were probably not clear due to the tall buildings.
This is where augmented reality can be a big thing. Already, I've found myself comparing the map on my phone to a large one on the wall at a train station. My phone has the restaurants saved on it, while the physical map has the exits clearly marked.
Can they be combined? It would be great to have a digital assistant walk you, virtually, through an urban maze. A heads-up display would be fantastic. And indoor positioning will have to be more accurate, perhaps with smart lighting that locates you, for instance.
During a visit to a sushi restaurant at Keio Plaza Hotel in Shinjuku this week, I had a tough time directing a friend whose hotel was just on the other side of the train station.
He had sent me a picture of his location but I couldn't find it. Then I tried telling him to head towards Yodobashi Camera, the electronics store, but there were no signs from the station.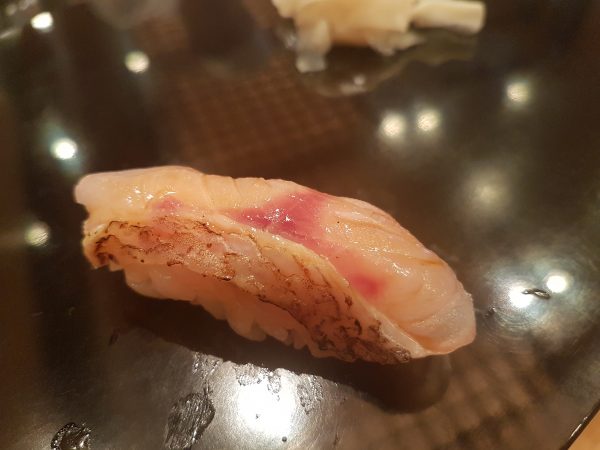 If you have ever been to Shinjuku station, you'd know how easy it is to get lost in its many connecting tunnels and malls. Signs are very helpful, but you still need time to figure that out, sometimes by trial and error.
That's especially if there's no mention of your destination on display. In these instances, Google Maps struggles to lead you in the right way. You need help.
In the end, I advised my friend to take the underground passageway and follow the signs towards another landmark – the Tokyo Metropolitan Government Building, which was nearby. I had taken that route during previous stays at Keio Plaza and it always led me back to the hotel.
We enjoyed our sushi eventually, but only after being half an hour late. Fortunately, in a country where trains are punctual to the second, our reservation wasn't cancelled.
The experience reminds me how much local knowledge counts. If I hadn't stayed in Shinjuku previously, I wouldn't have known the place as well. The estimated time that Google says you will take to reach a place often takes a little longer if you have to stop and check.
Shortcuts are also a thing that humans may do better in. While Google's advice on train routes were spot on for most of the trip, it often made me walk around buildings rather than through them. You can save time if you know how to navigate through a busy mall in Japan.
On the flipside, local knowledge, especially in the food reviews I've seen, aren't always agreeable.
They are fair and accurate most of the time but they suffer from groupthink too. Like how a place can be so popular because of hype from some TV show, there's no shortage of overly positive reviews.
A former journalist once told me that reviews on TripAdvisor hotels for Bali were almost always great from visitors from the West, perhaps because they love the place so much. Yet, for picky Singaporeans, who may travel there more often, praise is often harder to come by, he noticed.
This is not a scientific observation. Still, I've read reviews with a pinch of salt on TripAdvisor, just as I do food reviews in Google Maps. This week's trip turned up a few instances of this.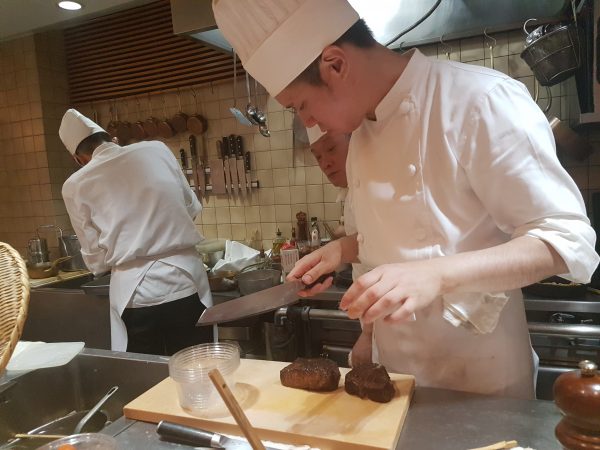 Shima, the steakhouse highly rated by people such as celebrity chef David Chang, of whom I'm a fan, had a rating of 4.6 on Google. That's very high – anything above 4 usually doesn't disappoint, in my limited experience – and a score higher than 4.5 should be close to perfection.
Yet, I was not bowled over, perhaps because my expectations were sky high. Let's be clear, the steak was fantastic, crisp on the outside and tender inside. One of the best I've had. However, I find that it lacked a little of the rich taste that comes with wagyu.
Plus, I'm convinced now that teppanyaki is the way to cook wagyu. Charcoal would be for aged American beef, to bring out that nutty flavour, but a clean metal hotplate lets wagyu shine, I'd argue.
Chef Manabu Oshima obviously disagrees, as he tells me charcoal is the way for steaks, but I think there are better steaks in Tokyo rated lower than Shima.
Still, the Americans who sat next to me at the bar the other night were all singing praises about the best steaks they had ever had. Must be five stars from them!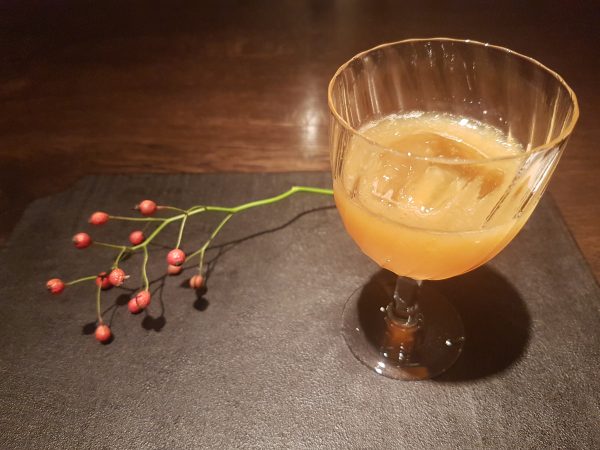 Another example of a place that may be a little overhyped to me is the cocktail bar Gen Yamamoto. Again, there is no question this is a classy, upscale bar unlike most you'd find, even in Japan. Using Japanese fruits, such as kyoho grapes, the drinks are some of the tastiest cocktails around.
So what's my problem? Again, I felt that the 4.8 rating on Google, taken from an average of all users, was too high. The cocktails were great, but I felt they were a little similar, as they were all pretty sweet. Yes, I'm difficult. I'd give a four-star rating, not five.
So, sure, there's nothing scientific here. Like Michelin stars, the ratings you see on Google are highly subjective. Anyone can add their views. Generally, Google Maps has been very good in guiding me to some of the best food places in Japan in the past few years that I've travelled there.
And yes, it is also helpful to unearth gems on the way. I know there are folks who want their neighbourhood stall that serves unbelievable char kway teow to be hidden. I disagree. Who am I, a selfish consumer, to say these hardworking stallholders can't expand their business?
So, I say more places to be put up on Google Maps, please. It's hard to trump a local's guidance, that's for sure. And yes, if you have a lot of time to wander around, it's always fun to stumble on unexpected things rather than search for them all the time.
On the other hand, if you are new to a place, or have so little time to spend there, a little guidance from the phone goes a long way. On my last night in Tokyo this week, I did find one great bottle shop on the way back to my hotel while walking through one of Tokyo Station's many passageways.
Liquors Hasegawa stocks a good number of craft beers, whiskies as well as shochu and sake. A 720ml bottle of the excellent Dassai 39 sake costs 4,380 yen. That's cheaper than at the bar, of course, where a small 90ml glass costs 1,250 yen. Save this on your phone if you're a sake fan.