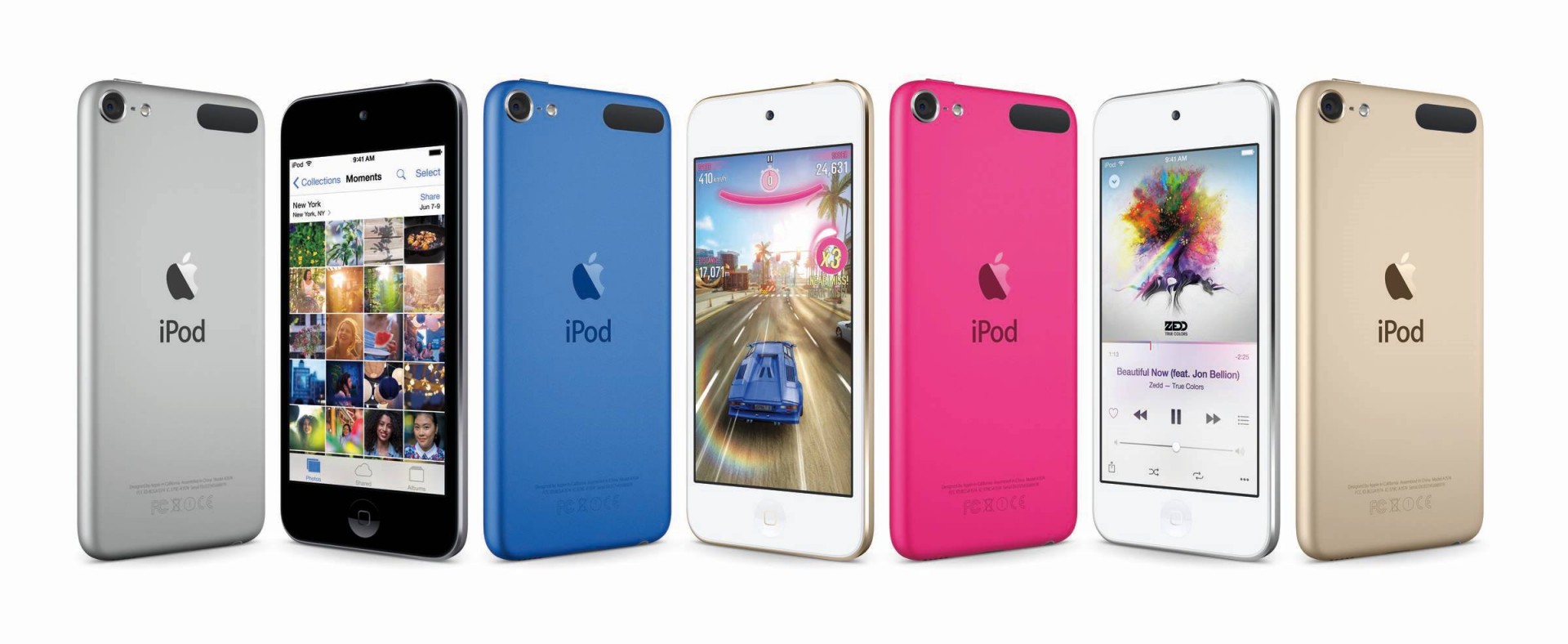 When the fifth generation iPod Touch was introduced in 2012, it was specced with an A5 chip, the same chip running the iPad 2, which at the time was already a year old. Apple allowed the device to lapse three years, with the exception of a few colour updates before introducing the iPod Touch 6 this year with last year's A8 processor.
I recently picked up the 128GB version (previous iPod Touch devices topped out at 64GB). Why?
Look and feel
I carry an iPhone 6 Plus with me, which I love as a phone and reading device, but it was just too big to be held comfortably. I wanted a music player that I could comfortably stash in my shirt pocket or hold in hand to easily skip music — my music tastes are as inconstant as the moon.
The iPod Touch 6 is refreshingly tiny. Looking at the device, it's essentially the same design as the iPod Touch 5. Superficially, nothing has changed, except for the missing loop in the back that the previous generation device had. It still has the four-inch screen sporting a 1,136 x 640 resolution (326 ppi).
Coming from the iPhone 6 Plus' 5.5-inch screen, watching videos on the iPod Touch feels a little tight, and awful if you've poor eyesight and are watching anything with subtitles.
At the same 88g as the previous iPod Touch, it's feather-light compared to the iPhone 6 Plus' 172g. Sporting the same narrow body, my hands never have trouble wrapping round, and it feels great to hold all the time.
The old colours — yellow, pink and teal — have been given a refresh. The new iPod now comes in blue, pink ("hot pink"), the usual silver, gold, and space grey.
A word about the space grey version: this shade is darker than my space grey iPad Air 2, iPhone 6 Plus, or the new Macbook shade. In fact, it's quite close to black and rather similar in shade to the first space grey iPad mini. As usual, the red version is only available directly from Apple.
As for the sound? Well, this tiny thing certainly carries its own weight and sounds as rich and loud as the latest iPhones. Through a range of music from movie scores, to jazz to classical and elevator music and rock, this thing performs. Apple still doesn't provide user customisable EQ profiles, however, so you'll have to tweak the preset EQs depending on what you're listening.
Different insides
Aside from the 64-bit A8 dual-core processor running at 1.1GHz (to the iPod Touch 5's 32-bit dual core A5 at 800MHz), this thing has an M8 motion coprocessor, a three-axis gyro sensor and accelerometer, and something no other iOS device has: Bluetooth 4.1 that's supposed to be more reliable, with improved power management and data transfer rates.
The battery capacity has increased, from 1,030mAh to 1,043mAh. Listening to music barely bothers this device's power at all, even when played throughout the day. Apple says that for music playback, it can last for up to 40 hours, and eight hours of video playback.
But video playback is harder to measure. If you're playing movie files on third-party apps (other than Apple's Video app), the power drain could be more severe. This is especially true if your movie file formats aren't officially supported by iOS. For example, HEVC movie files can drain an iPod in about two hours, mostly because it uses software to decode the movie file, which taxes the battery.
I never felt the device was sluggish at any point. Like the iPhone 6 Plus, it has 1GB of RAM, and in fact, suffers fewer stutters than my iPhone 6. Whether I'm listening to music, watching movies, playing a quick game or doing something mundane like messaging, the iPod is buttery smooth.
What doesn't the iPod Touch 6 have? A Touch ID fingerprint sensor. It's funny how easy we get used to technology. This nicety which I use to easily unlock my phone is not here. Using passcodes is cumbersome and not really useful especially when anyone who wants to pry can see what your codes are as you unlock your phone.
Improved camera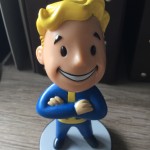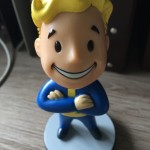 Apple has also seen fit to upgrade the iPod's iSight camera to 8MP. And while it's not the same chip as the one found in the latest iPhones (or even the last), it appears to be on par with the iPad Air 2's 8MP module. On the iPod, there's also a flash (not the same true tone flash that minimises washed-out skin tones when the flash is used), but it's there when you need it, and of course, doubles as a flashlight when you need one.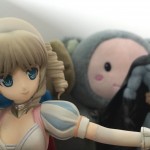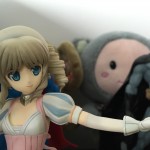 This iPod can also shoot 1080p videos at 30fps and slow-motion videos at 120fps, as well as time-lapse videos. Like the iPhone, the front-facing camera shoots 1.2MP stills and 720p videos, and works as a FaceTime camera for video calls.
Should you buy it?
Most people don't want to carry multiple devices. I wholly agree the iPod Touch 6 isn't for everyone. This is particularly true when most of us already use our phones for almost everything. But the iPod Touch is great for if any of the following apply:
You've got small hands and a small music device feels better in your hand
You're an audiophile and your iPhone's capacity is topping out
You've got kids who want to play the occasional game, but you're worried about handing over your phone
You're an app developer who wants to test out beta apps on an "expandable" iOS device
And the good news is, when iOS 9 comes around in the next couple of weeks, your iPod Touch is eligible for the update.